Life Insurance
Compare life insurance policies that can protect your family and give you peace of mind.
Nothing can fully protect your family and loved ones from the unexpected. But life insurance is among the best ways to help the people you love get back on their feet more quickly when you're no longer able to provide for them. A life insurance policy can present your family with the financial support necessary to settle your debts, pay for funeral arrangements or care, execute any requests and even set up a future inheritance. Optional riders can provide additional peace of mind, allowing you to enhance your policy to cover specific anticipated needs. That way, your loved ones can more easily focus on healing and life without you.
Compare life insurance providers
*The products compared on this page are chosen from a range of offers available to us and are not representative of all the products available in the market. There is no perfect order or perfect ranking system for the products we list on our Site, so we provide you with the functionality to self-select, re-order and compare products. The initial display order is influenced by a range of factors including conversion rates, product costs and commercial arrangements, so please don't interpret the listing order as an endorsement or recommendation from us. We're happy to provide you with the tools you need to make better decisions, but we'd like you to make your own decisions and compare and assess products based on your own preferences, circumstances and needs.
Life insurance
Life insurance is a contract that's paid out tax free to those who financially rely on you, such as your children or spouse, when you pass away. When deciding how to narrow down your life insurance needs, start by choosing from its two main types: term life and whole life. Term life covers you for a specified period of 5 to 30 years or more, depending on the provider and the cost never changes. After your coverage expires, you can typically renew or convert your policy to another term, however the cost may change once it comes time to renew. Whole life insurance is a type of permanent policy, providing lifelong coverage and is paid out once you pass away. You'll typically pay a premium each year, which is usually at a fixed rate.
Easily the most practical and affordable life insurance option, term life insurance offers coverage for a predetermined period of time.
Whole life insurance provides lifelong coverage at a fixed rate, while building in cash value.
Universal life insurance
Universal life insurance is both an investment and a life insurance policy. The amount your family will receive will depend on how well your investments perform.
Variable life insurance
This investment focused life insurance policy is for experienced investors looking to grow and use the cash value component of their policy later in life.
Joint life insurance
Joint life insurance is a single policy, term or whole, that aims to meet the needs of two people, usually married. It's paid out when one person passes away.
This type of insurance provides a necessary income should you become afflicted with a debilitating injury or illness and are unable to work.
When is life insurance paid out?
Most life insurance providers pay out claims well within 60 days, with regulations allowing your insurer up to 30 days to investigate your claim, if necessary. In most cases, your insurer pays your life insurance policy in a lump sum to your beneficiaries after you die.
A beneficiary or representative of your estate starts the claims process with your insurer after your death, submitting required forms along with a copy of the death certificate. Insurers may delay payouts if the policyholder's death is ruled a homicide or suicide. Also, deaths that happen in the first two years after signing up for life insurance coverage typically are subject to something called the two-year contestability clause. This clause allows your insurer the right to more thoroughly investigate your claim to confirm you didn't provide false or fraudulent information to get a life insurance policy.
Can I receive my life insurance payout before I die?
You might be able to, but it depends on whether you customized your policy at signup with an accelerated benefit rider. These riders allow you to receive a percentage of your policy's payout if you unexpectedly fall ill or suffer from a disability. Depending on your policy's terms, you can receive your accelerated benefit in periodic instalments or as a lump sum to cover the costs of a critical or chronic illness, including long-term care.
What can a life insurance payout be used for?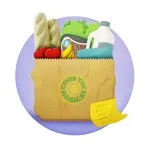 Everyday living expenses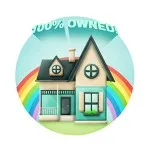 Mortgage repayments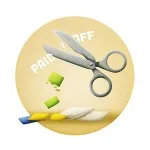 Other outstanding debts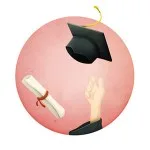 Education expenses
---
What to look for in a life insurance policy
To find a comprehensive life insurance policy at the best rates, look into how coverage amounts affect your premiums, the flexibility of your policy options and additional riders or features specific to the providers you're interested in.
To simplify the process of comparing different policies, ask yourself:
Life insurance policy options
While term and permanent life insurance are the basics, you'll find variations that allow for flexibility in how much you pay in premiums, how you can accumulate cash value, whether you can borrow against your policy and more. Knowing what these common variations provide can help you customize a policy that meets you and your family's anticipated needs.
| | Term life | Whole life | Universal life | Variable life | Variable universal life |
| --- | --- | --- | --- | --- | --- |
| Length of term | 1 to 30 years | Life | Life | Life | Life |
| Cost of premium | Level premiums | Level premiums | Premiums can vary | Level premiums | Premiums can vary |
| Guaranteed death benefit | | | | | |
| Guaranteed cash value | | | May be exhausted to pay premiums, safeguarded from risk | | |
| How your money appreciates or depreciates | N/A | Set rate of interest | Variable rate of interest | Pooled accounts managed by investors | Pooled accounts managed by investors |
| What you should know | You can't lose coverage, and you receive no premium refund at the end of the term | Not as flexible as other life insurance options | Flexible policy options and premiums | High-priced policy with no or minimal cash appreciation | High-priced policy with no or minimal cash appreciation |
How much coverage should I get?
Given the general unpredictability of life, there's no one universal answer for how much coverage you should buy. Experts will tell you to start with a multiple of your annual income — up to 10 times your salary. Generally, you want to determine an amount that will cover immediate and ongoing costs after you die, so that your family and other dependents can support their current lifestyle .
4 ways to work out how much coverage you need
When determining how much coverage is enough to protect your family, consider your debts, living expenses and lifestyle. Also plan for how your loved ones will pay for your funeral, burial and related expenses.
1. What types of debt will you leave behind?
Think about how much of your salary goes to pay down debt and how much you pay monthly or annually toward:
Outstanding mortgage payments.
Rented properties.
Personal debt like personal loans, car loans or credit card balances.
2. How much do you already have for your family to fall back on?
Think about the number of years you might need to cover your family's living expenses and whether savings or assets can offset those costs after your death, including:
Accumulated savings.
Assets that your family can sell.
Investments like property or stocks.
Employer-sponsored retirement plans or private RRSP's.
3. What are your family's ongoing living expenses?
Factor into your life insurance coverage everyday and even irregular expenses, like:
Transportation costs, including car maintenance and gas.
Property and income taxes.
Food, clothing and utilities.
Future education and childcare costs.
Car and homeowners insurance.
Entertainment and vacations.
4. How long will your family need coverage?
At some point, your family will be able to rely on benefits and other investments. But until then, think about:
Your age.
The ages of your partner and children.
The earning capacity of your partner today and in the future.
Anticipated funeral expenses.
Back to top
What affects my life insurance premiums?
To calculate your policy's premiums, life insurance providers engage a complicated review of your age, health and lifestyle called underwriting. They often run these details through proprietary algorithms and analytical tools to determine the level of risk in taking you on as a policyholder.
How a life insurance provider rates you within each category varies, but most consider:
Your age. Age is the No. 1 factor that determines your premiums. Generally, the younger you are, the less of a risk you present to the insurer — and the lower premiums you'll pay.
Your gender. Women generally live longer than men. Because this means a policy will likely be longer, they tend to have lower premiums than men.
Your health history. If you have a history of medical conditions, an insurer might consider you a risk for future, more serious issues, bumping up your premium accordingly. If you can prove to the insurer that you're managing any existing condition, it might help you lock in a lower rate.
Your occupation and lifestyle. If you work in a dangerous field or embrace life like a daredevil, potential insurers may consider you a person with high potential for death. Because most insurers will assume an inevitable policy payout, your premium will undoubtedly be high.
Your relationship with alcohol and nicotine. Drinking and smoking are risks to your health, and you could end up paying double the life insurance premium for those with less risky habits.
Your family's medical history. If you come from a line of relatives with serous health issues, especially hereditary conditions, insurers might conclude that you will too, resulting in higher premiums.
Your driving record. Today, many insurers consider your actions behind the wheel when determining costs. If you've racked up driving violations or serious convictions, you might pay higher rates.
Should I buy insurance through a broker or directly from an insurer?
You have options when shopping for a life insurance policy. Today, you'll find brokers that work with a range of companies to help you find the best prices in their network on the coverage you need, but they may not offer the personalized service you'll find with a direct agent.
Both broker and agents work on behalf of providers to sell you a life insurance policy. It all comes down to weighing each against what you're looking for.
Buying life insurance from a broker
Not limited to one provider, offering access to a wider range of products for more choice.
Can use their knowledge of the market to help you find coverage to suit your circumstances.
Can help you assess your situation to determine the type and amount of coverage you need.
Can offer overall advice regarding life insurance and annuities.
Depending on their expertise, may offer higher coverage levels and stronger features outside of your typical policy.
Buying direct from an insurance provider
Limited to one provider's products, though with expertise to talk about them in detail.
May allow you to fully sign up online or by phone, with immediate conditional approval.
Online providers may offer faster underwriting and turnaround.
Back to top
Am I eligible for coverage if …
I am a non-Canadian resident? Yes. A number of insurers are willing to provide life insurance to nonresidents, especially if you're in Canada for work or family. However, you will likely need to apply for the policy in Canada and be willing to take a medical exam.
I am over 70? Yes. Most insurers provide life insurance to applicants up to age 75, and a few offer coverage for applicants up to age 80 or even 90 – or sometimes set no limit. If you're eligible, the insurer may reduce the level of coverage you're able to receive.
I have a pre-existing condition? It depends on the nature of your condition and any treatment you're receiving to maintain it. Insurers either exclude the condition from coverage, request more details about your condition or automatically accept it. Eligibility and requirements differ among providers, so you might want to speak directly with an agent about products that meet your needs.
I work in a high-risk job? Yes. But it's likely you'll pay a higher premium for coverage than an office worker will. If you're in a high-risk industry, talk with an insurance expert about your chances of finding an insurer willing to offer competitive coverage for your occupation.
Back to top
How to get quality protection that won't break the bank
When it comes to life insurance, you don't want to overpay. But you also don't want a policy that leaves your family underinsured when they need it most. Here's how to make sure you're getting adequate coverage within your budget.
Buy young to lock in a competitive rate. The best time for an affordable policy is nearly always when you're young and in good health. Otherwise, a more complicated medical history and older age can spell high rates.
Calculate how much coverage you actually need. Take the time to assess what you'd need to cover in the event of death or serious injury, and think about how that figure could change as you and your family grow older.
Learn what coverage you already have. You may already have some life insurance as part of an employer-sponsored retirement plan. Find out what you stand to receive in a claim and whether extra coverage is necessary.
Take the time to shop around. Compare quotes from a range of insurers for a better chance at finding something tailored to your needs and budget.
Keep an eye out for special offers. With so much competition among insurers, you might be able to take advantage of special offers to save on your coverage. Discounts could include free coverage for the first year and lower premiums.
Can life insurance fit into my budget?
You may find it surprising how little a life insurance policy can cost monthly when compared with other expenses. Budgeting for life insurance is often easier than some of the other expenses you might be shelling out monthly, such as a cellphone bill or car insurance.
How do annuities work?
An annuity is a long-term investment tool designed to pay out your death benefit as regular income to you or your beneficiary, rather than as a lump sum. Life insurance annuities earn interest at either fixed or variable with either immediate or deferred disbursal.
Fixed annuities earn interest at a rate that's fixed at the time you purchase your policy. A variable annuity earns interest at a rate that depends on the market, which makes it more like an investment that increases or decreases over time. Your money is distributed into a subaccount that's managed by a pool of investors, and what you're paid depends on how well your investment does.
When it comes to how quickly you'll get paid, you can either set up an immediate annuity that pays right away or a deferred annuity that disperses cash at a later date that you agree on.
Keep in mind that your annuity is valid only as long as your insurer is in business. When you're looking for a policy, shop with highly rated companies.
Still need help?
Get answers to common questions.
Do I even need life insurance?
How can I get a life insurance quote?
How do I apply for coverage?
What won't my life insurance policy pay for?
How do I manage my life insurance policy?
How do I make a claim?
Read more on this topic
Ask an Expert
You must be logged in to post a comment.