Do you have questions? We have answers.
---
We love hearing from our readers. Shoot over an email or use your social media tool of choice to let us know how we're doing.
Canada office:
Finder®
51 Wolseley St
Toronto, ON, Canada M5T 1A4
---

Email us with questions or feedback, and we'll answer as fast as we can.
---
For media inquiries: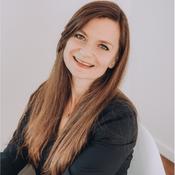 Romana King
Senior Editor
romana.king@finder.com
For partnerships:
Cameron Millband
Performance Director
cameron.millband@finder.com
---