Lock in the best exchange rate when you transfer money overseas
Using a dedicated money transfer service instead of a bank generally means you get a better exchange rate.
So you want to send money overseas but you don't want it to cost an arm and a leg? We're here to help. Check out our handy guide to compare international money transfer services and find the best exchange rates.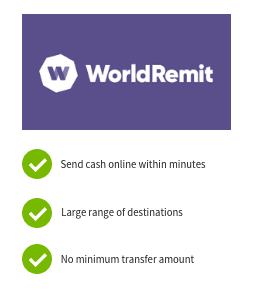 WorldRemit International Money Transfers

WorldRemit can help you get your money where it needs to go in minutes, with upfront exchange rates and low fees.
Use promo code FINDERCA on your first transfer and pay zero fees. T&Cs apply.
Transfers to 150+ countries
Send to bank account, cash pickup, mobile money, airtime top up
Pay with card, Interac or Apple/Android Pay
Compare money transfer services to begin saving money today
Disclaimer: Exchange rates change often. Confirm the total cost with the provider before transferring money.
Which money transfer company provides the best exchange rate?
When it comes to securing the best exchange rates, the first thing you need to decide is whether you want to send money with your bank or a dedicated money transfer service. While we can't necessarily tell you which is the right option to choose, we can break down a couple of key differences between the two services to help you make an informed decision.
Banks. Banks are like the Swiss army knife of financial services: they offer a number of useful services, but they don't hone in on one particular service to try to make it the best it can be. As far as money transfers go, banks tend to charge a much higher margin on exchange rates and fees to compensate for the fact that they carry out fewer transfers than dedicated money transfer services on a day-to-day basis.
Money transfer services.

Money transfer services, on the other hand, have refined the art of sending money overseas, largely because they don't need to worry about fine tuning a large portfolio of other, non-related financial services (like bill payments and home loans). With their

narrow focus on international money transfers, dedicated transfer services are able to

facilitate a much larger volume of

transactions each day, which allows them to charge a smaller margin on exchange rates and fees and translates into big savings for you!
What exactly is an exchange rate?
Put simply, exchange rates are the amount of one currency that can be exchanged for another. These rates can be either flexible (determined by the foreign exchange market) or fixed against the US dollar or another currency. Flexible exchange rates fluctuate on a moment-by-moment basis depending on several factors, such as the central bank's interest rates, the country's debt levels and the strength of its economy while fixed rates are typically stationary.
What are some tips and tricks for determining the best service?
When it comes to securing the best exchange rate, we don't have all the answers, but we do have some recommendations! Check out some of the tried and true methods we've discovered for getting the best deal.
Determine the current rates. You can figure out the current mid-market rates by conducting a quick Google search. If you wanted to transfer from Canadian to US dollars, for example, you would use the search terms [exchange rates CAD to GBP]. Use these rates as a baseline for comparison when looking for the right service for you.
Compare services by asking for a quote. The best way to find a top-notch exchange rate is to compare quotes from 3 – 4 services to make sure you're getting the best deal. Most money transfer services advertise mid-market rate on their websites, but charge different rates when you book a transfer. For this reason, it's best to register for an account, so that you can request a quote with an accurate rate.
Consider a multi-currency bank account.

If you transfer money regularly,

a multi-currency bank account can be advantageous.

Also known as foreign currency accounts, multi-currency bank accounts allow you to hold different currencies and convert them into CAD when you see fit.

HSBC

offers this service for many currencies, while many other Canadian banks offer US accounts only.

Lock in a forward contract. You can guarantee a favorable rate by locking in a

forward contract, which will allow you to secure an exchange rate for a future transfer, typically

up to 12 months in advance.

Book a market order. In order to book a market order, you can

choose a premium rate and your money transfer company will buy or sell your currency once your chosen rate is available.

Discover best price guarantees.

Some services like

TorFX and

Travelex

offer price matching services so that even if you find a better deal from another provider, they'll go out of their way to give you a similar deal (although conditions may apply). This feature can come in handy when you combine with zero or low-fee companies.
How do I lock in the best exchange rate when traveling overseas?
If you find yourself traveling in some exotic location, and are looking for the best rates for currency exchange on the ground, you can save yourself some cold hard cash by considering the following:
Avoid airports and tourist hot spots. Most currency exchange organizations will jack up their rates in areas frequented regularly by tourists, so it's best to find an exchange agent off the beaten track if you want a fair rate.
Exchange a small amount of cash in your home country. It's not a bad idea to exchange a small amount of money before you leave your home country so that you have enough money to get from the airport to your hotel or a currency exchange agent outside of the tourist hot spots.
Consider an international debit, credit or travel card. You can potentially save money by using a no-fee credit card when paying for hotels, car rentals and other large purchases. Keep in mind that you may not be able to pay for smaller purchases with a credit card, and you should carry cash to make sure you don't get left high and dry.
Ask for rates after commission. Rates can vary based on a fee per transaction or percentage basis, so it pays to determine how the exchange kiosk charges commission and shop around until you find the best deal.
Withdraw money using ATM. If you do happen to arrive without local money, it sometimes costs less to withdraw cash from an ATM rather than a currency exchange agent.
Comparing exchange rates
Below is a comparison of the advertised rates for three different money transfer companies and one bank. When making a comparison, be sure to get an accurate quote from the provider rather than using the advertised rates where possible.
| $1 CAD to | Bank | OFX | MoneyGram | TransferWise |
| --- | --- | --- | --- | --- |
| US dollar (USD) | 0.7342 | 0.7523 | 0.7286 | 0.7528 |
| Euro (EUR) | 0.6307 | 0.6494 | 0.6346 | 0.6501 |
| British pound (GBP) | 0.5545 | 0.5716 | 0.5537 | 0.5718 |
| Indian rupee (INR) | 50.108 | 50.768 | 51.040 | 51.424 |
| Japanese yen (JPY) | 80.122 | 82.714 | 80.588 | 82.827 |
Fees updated as of 19 June 2018 (subject to change) – you can visit many of these websites directly by clicking 'Go to Site' on the interactive transfer comparison table at the top of the page.
As you can see from the comparison table above, exchange rates fluctuate by service provider based on destination country. TransferWise offers the most competitive rates in every case, with OFX in second place. MoneyGram beats out OFX in only one case (Indian rupee) but is less competitive than the bank for USD and GBP. This quick comparison illustrates how important it is to compare money transfer services to determine exchange rates. This comparison doesn't take transfer fees, speed or delivery method into account.
Frequently asked questions
You may also be interested in
Sending a large sum of money to the United States? Find out what laws and documentation your recipient should know about to avoid tax trouble. Read more…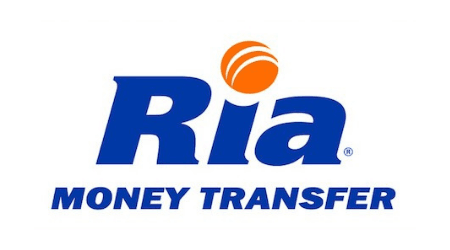 With 240,000+ locations in 130 countries, Ria is the third-largest provider of international money transfers in the world. It offers great exchange rates, minimal fees and fast, secure transactions when you need to send funds overseas. Read more…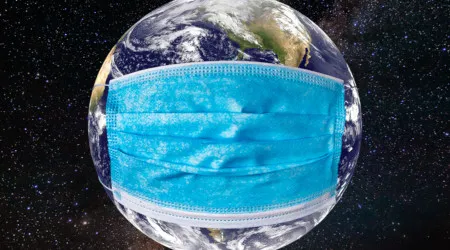 Learn about how COVID-19 may affect the ways you transfer cash around the world. Read more…
Read more on this topic
Ask an Expert
You must be logged in to post a comment.