Compare car loans
Looking to for a car loan to buy new wheels? Here's what you need to know to compare car loans today.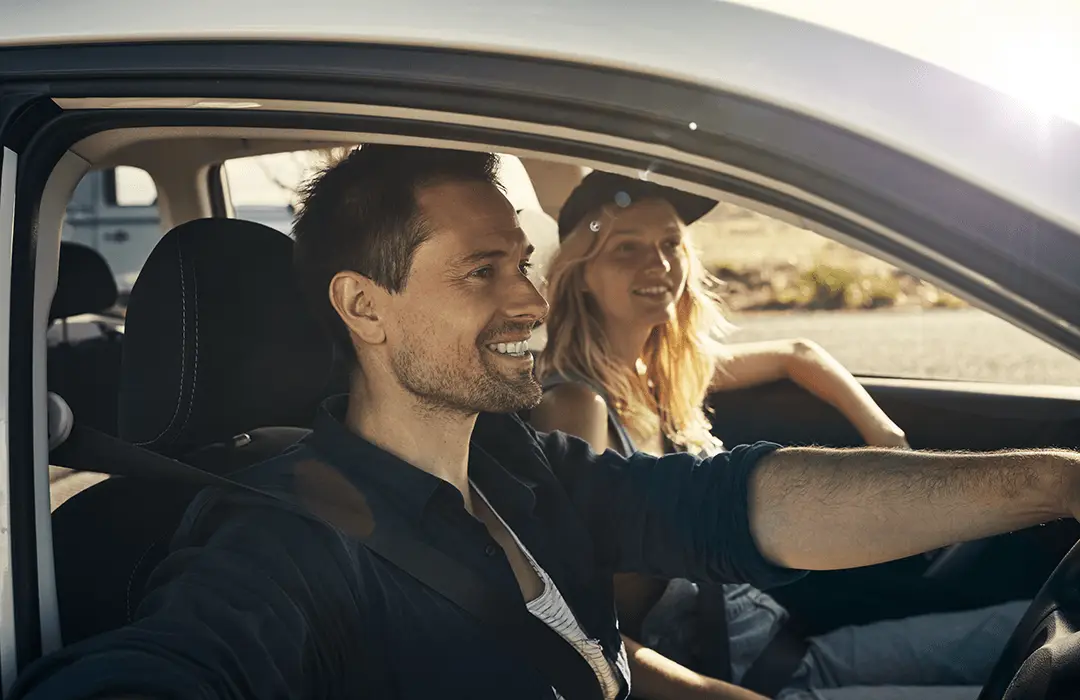 When you have your eye on a car, it's easy to consider everything but the financing. Knowing your options for buying, leasing or even refinancing your dream car can get you out on the road more quickly – and leave you with more money in your pocket.
Compare car loans
How do car loans work?
A car loan is a type of financing used specifically to purchase a new or used car. After buying the car, you'll make monthly payments of both principal and interest until the loan is fully paid off. Auto loans are usually secured loans — the car itself is used as collateral and can be repossessed if you don't make payments.
How much you can borrow and what interest rate you get depends on the lender and your personal financial situation. The best way to ensure you're getting the best deal available to you is to compare offers from multiple lenders before signing on to any car loan.
How much do car loans cost?
When it comes to how much you'll pay for financing, you need to factor in both ongoing costs built into the loan and upfront costs. These are going to include:
Ongoing costs
Interest rate. The average car loan rate is 4.5% to 6%. The lowest rates hover around 3%, though these are reserved for individuals with excellent credit and a low debt-to-income ratio. Borrowers with poor credit usually see rates in the double digits.
Fees. Some lenders charge an origination fee of 1% to 5% of the loan amount. Your loan's APR is interest and fees expressed as a percentage.
In addition to APR, the length of your loan term also affects the overall cost. Your loan term is the amount of time you have to pay off your loan. A short loan term generally results in higher monthly payments, but a lower total loan cost. A longer loan term gives you lower monthly payments, though you'll ultimately pay more in interest.
Upfront costs
After your APR and term, you'll want to pay attention to how much you'll have to pay up front and in taxes:
Down payment. How much you're expected to put down affects the immediate cost of your car loan. Expect to pay 10% to 20% of the cost of your vehicle up front.
Sales tax.

Sales tax differs between different provinces and territories, so contact Service Canada to find out more about the tax you should expect to pay. Make sure to factor in sales taxes when estimating the cost of your car, as this can add a hefty amount onto the cost, usually between 13-15%.
Don't forget to ask about any rebates you might be eligible for
If you're financing with a dealer, ask about any cashback discounts to avoid leaving money on the table. Three main types include cash rebates, low-interest dealership financing and special leases. Government rebates for low-emission or hybrid vehicles are also available in many states.
What about 0% APR financing?
Some dealerships offer interest-free financing, but it's not always easy to get. Keep these drawbacks in mind before signing on to 0% APR financing:
It's a marketing tool. Generally, interest-free financing is a marketing tool that manufacturers use to bring in customers.
Not everyone is eligible. You need to meet tough credit and income standards to qualify — only around 10% of applicants actually qualify for the 0% rate.
Higher monthly payments. These loans tend to be shorter — often no more than 36 months — translating into high monthly payments.
Less room to negotiate. This type of financing tends to come with a fixed price, and you often can't qualify for a cashback rebate.
Your deal might be canceled. You might have to pay full interest if you miss just one payment.
Where can I get a car loan?
Banks. Your bank most likely offers auto financing or a personal loan you can use to purchase a new car. It's a relatively hands-off experience, and only applicants with good credit typically qualify.
Credit unions. Credit unions often offer financing with lower rates and more lenient credit requirements. But you need to join to qualify, which can add time to the process.
Online lenders. Online car loan providers can offer faster funding for people with damaged credit or who are new to auto financing. Some can also help you find a car at a dealership.
Online connection services. Loan connection services could be an ideal option if you have bad credit, since many offer loans with low or no credit requirements — though it won't be cheap.
Dealerships. You can always try to get financing directly from the dealership, though you might need to become a master negotiator to dodge typical dealership tactics.

How to find the best car loans
Before you compare lenders for car loans, calculate how much you can afford to pay for a down payment, monthly repayments, any fees and your loan's overall cost. Look up the taxes and fees associated with purchasing a car in your province or territory, and add them to the cost of each car you consider.
Banks, credit unions and online lenders often ask borrowers to choose a car before applying. Matching services and dealerships, on the other hand, usually ask you to come with an open mind. Regardless of where you apply, narrow down the makes and models of different cars in order to get an idea of the type of car you can afford.
To get the best car loan, ask yourself these 9 questions:
Click on each question to expand more information about what to look for.
You'll find that some of this information isn't readily available online for loan-matching services and dealerships. In those cases, it's worth taking a look at reviews, forums or calling a customer service line to get a ballpark answer.
Min. Loan Amount: $500
Max. Loan Amount: $75,000
Interest Rate: 4.90% to 29.90%
Loan Term: 12 months - 8 years
Choose from thousands of vehicles
Multiple financing options
Pre-approval in 60 seconds
Vehicle delivery to your door
CarsFast Car Loans
Browse thousands of vehicles from dealers across Canada and get matched with financing that meets your needs. Apply online to purchase a new or used vehicle and get the vehicle delivered to your door.
Min. Loan Amount: $500
Max. Loan Amount: $75,000
Interest Rate: 4.90% to 29.90%
Loan Term: 12 months - 8 years
4 red flags when looking for financing
Lenders or dealerships advertising any of these three "perks" should ring the alarm bells – or at least prompt deeper research.
There's no credit check. Dealerships often don't run a credit check for buy-here-pay-here loans, but other types of loan usually require a credit check. Direct lenders advertising no credit check could be a scam.
It lets you take your car home before approval. This could be the sign of a "spot delivery scam," where a dealer calls a few days later to announce that financing fell through and you now need to renegotiate your loan at a much higher price.
It lies about your credit score. Some dealerships con borrowers into paying higher interest by telling them their credit score is worse than it actually is. Yet another reason to check your credit report, and know what that number means, before comparing lenders.
It offers 0% financing. You may not pay an APR on your car loan, but you typically aren't able to negotiate your price or take advantage of rebates. Loan terms also tend to be shorter, sometimes to the point of being unaffordable. Be very careful with this option, as it's usually offered quite frequently.
How do I know if I'm ready to apply?
You're ready to apply for a car loan if you:
Know how much you can afford for a down payment and monthly repayments.
Look into the required taxes and fees in your province or territory.
Have a few vehicles in mind.
Have thoroughly compared lenders.
Are sure you meet your lender's eligibility requirements – including car insurance.
Use our car loan monthly payment calculator to see how much you can afford
I'm ready to apply. What do I need to do?
The car loan application process can vary wildly depending on the type of financing you choose. Getting financing from a dealership doesn't involve most of the steps outlined below, for example – instead, you start at the dealership.
What documents do I need?
Most lenders ask to see at least three documents when you apply for a car loan:
Your driver's licence. Your lender might ask to see your licence or require your licence number. Either way, have it on hand.
Your insurance card. Some lenders require you to have specific car insurance before applying for a loan.
Employment verification. You might be asked to submit tax returns or recent pay stubs to prove you make enough to afford your car loan.
I got my car loan. What happens next?
So, you've finalized the deal that got you behind the driver's seat. Now it's time to start paying off your car loan. With many lenders, you can set up automatic payments so you don't forget to pay. Keep track of your personal account and loan balance to make sure everything goes smoothly.
Before signing your loan contract, find out if you can make early repayments without incurring additional fees by contacting your lender directly.
Frequently asked questions