Home Equity Line of Credit
Take advantage of the equity in your home with a HELOC to make renovations, invest in property or get yourself out of a tough financial spot.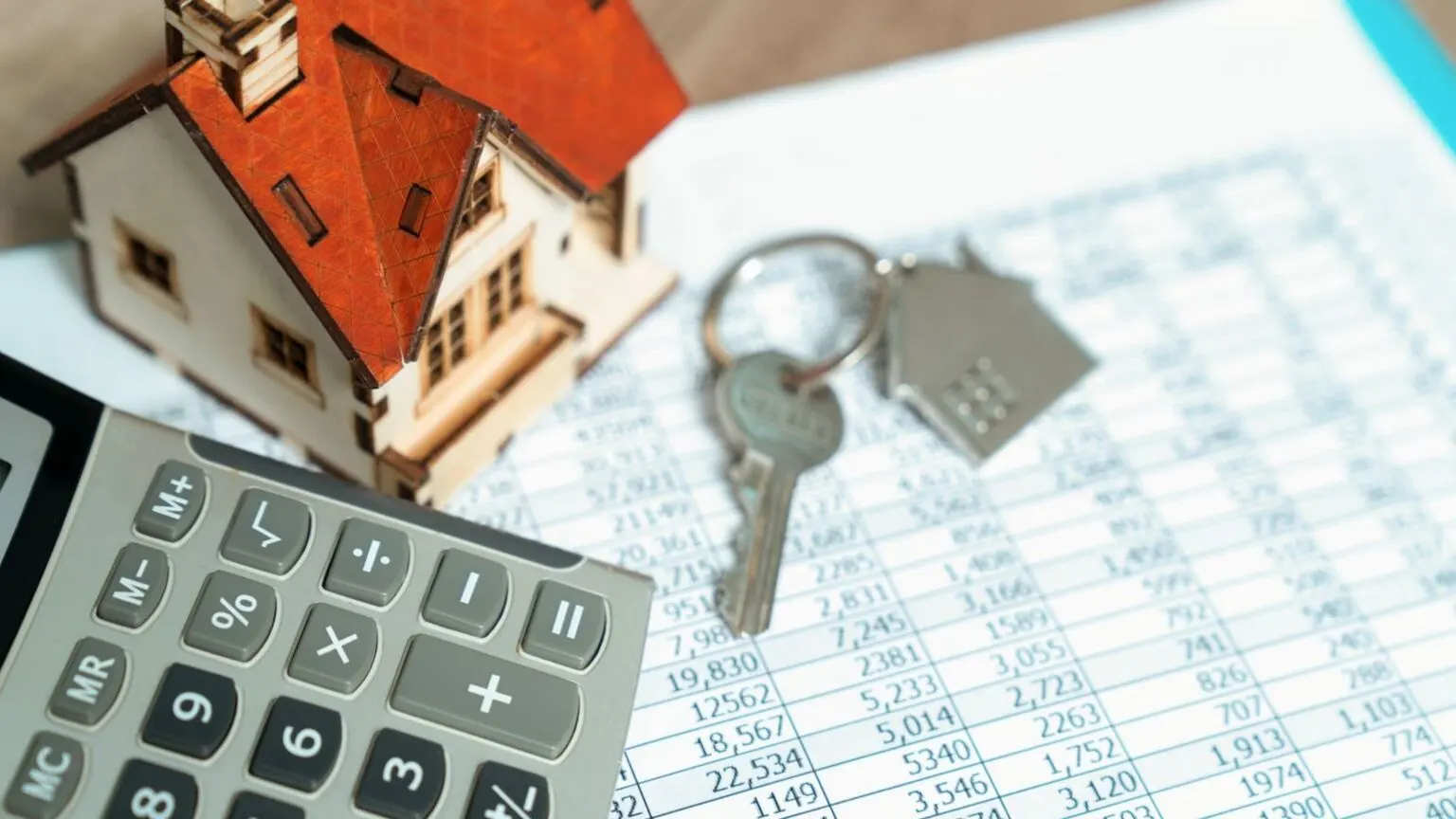 Whether you're planning to access the existing equity in your home to finance a renovation, buy property, fund your retirement plans or get yourself out of a financial squeeze, a home equity line of credit (HELOC) can help you reach your personal and financial goals. While it might sound like an easy way to access equity that you already have, it does come with some big risks.
Compare HELOCs in Canada
What is a home equity line of credit?

A home equity line of credit allows you to borrow money using the equity in your property. Your property acts as collateral for the line of credit, which means if you don't pay back the amount you borrow, the lender can repossess or sell your property.
In Canada, you can borrow up to 65% of the value of your home with a HELOC. This means if your home is worth $500,000, you can access up to $325,000. But, any outstanding mortgage balance plus your HELOC cannot equal more than 80% of your homes value. So if you've only paid $100,000 on your $500,000 home, you wouldn't be able to borrow any money because you simply don't own enough equity in your home. If you'd paid $200,000 on your mortgage, you'd be able to borrow up to $100,000 through a HELOC.
How much can I borrow?
Here's how to figure out how much you can borrow with a HELOC:
Take the value of your home and multiply it by 0.8 (0.8 represents the maximum amount of 80%).
From this number, subtract the balance of your mortgage.
The remaining amount is the amount you'd be able to borrow through a HELOC – as long as the amount does not exceed 65% of the value of your home.
Unlike a regular loan, a HELOC is a revolving line of credit that allows the borrower to access funds as they're needed, and the money doesn't have to be used all at once. It works a lot like a credit card – you can withdraw up to your limit, and you'll only pay interest on the amount you actually borrow. Any amount you pay toward the principal then goes back into your credit line, which means you can borrow it again. While you'll only need to pay at least the interest payments each month, if you pay the interest and a portion towards the principal balance, you'll pay back the money you owe much cheaper and much faster.
There are two types of HELOCs in Canada:
A HELOC tied to your mortgage. Some lenders will tie the HELOC to your mortgage, which usually means you can borrow up to 80% of the value of your home. This means you'll need to hold your mortgage and HELOC with the same lender.
A standalone HELOC. This type of HELOC is not linked in any way to your mortgage. You'll need to abide by the rules above, which means you can only borrow up to 65% of the value of your home.
How is interest calculated?
The interest on a HELOC is charged daily and is a variable interest rate that is tied to the prime rate. The Prime rate typically changes based on the Bank of Canada's overnight rate – and it tends to fluctuate frequently which is why your HELOC interest payments can rise sharply. HELOC interest rates are typically shown as the Prime rate + or – a number – and your financial institution can change that number if they wish, while the prime rate will fluctuate with the market.
The amount of interest you ultimately pay will depend on how much of your HELOC you are using and how often you're making more than just the interest-only payment. If you're paying toward the principal balance each month, as well as the interest, then you'll incur less interest over time. You also only pay interest on the amount you actually borrow.
If you're approved for a HELOC of $50,000 but you only need $30,000 for a home renovation, you'll pay interest on the $30,000 only (and not the remaining untouched $20,000). If you use another $10,000 for a vacation and you still haven't paid toward the principal balance of $30,000, you'd pay interest on the total amount withdrawn — $40,000 — with a $10,000 line of credit left over. Any unused amount does not incur interest.
HELOC interest rates are usually higher than mortgage rates, but lower than a regular line of credit – which makes them useful if you find yourself in a financial bind and you have equity in your home.
Learn all about mortgages in our guide here
How much does a HELOC cost?
Aside from interest payments, you'll typically incur appraisal fees, title search fees, title insurance fees and legal fees. Depending on the lender, you might also face closing fees, inactivity fees and administration fees.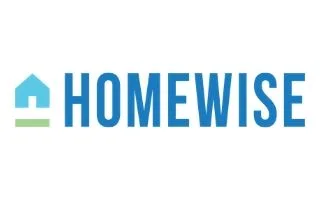 Homewise Mortgage
Compare rates from 30+ lenders
Safe and simple application
Referral bonus available
Homewise Mortgage
Apply today and compare rates from 30+ banks and lenders, with rates ranging from 2.54% - 4.99%.
APR range: 2.54% - 4.99%
Lender type: Broker
Loans offered: Fixed & Variable rate, HELOC, Bridge, Second
Fees: Homewise is a broker and the service is always free for prime mortgages.
Min. credit score: "A" lenders: 620+, "B" lenders: 450+
What fees can I expect with a HELOC?
Appraisal fees. These usually cost between $150-$250 and are required to pay for an appraiser to price out the value of your home.
Title search fees. These are required to make sure there are no liens on the property. This fee can cost anywhere between $250 to $500.
Legal fees. These fees are usually the most expensive, sitting anywhere from $500 to $1,000, and are necessary so that a lawyer can register documents showing that your HELOC is secured by the equity in your home.
Administration fees. Admin fees are charged to open the HELOC and costs will vary between providers. You can usually ask your bank to waive this fee – especially if you've been a trustworthy customer for a long time.
Closing fees. These are charged to close your HELOC once you no longer need it. This fee can sit anywhere between $200 to $350.
Inactivity fees. If you don't use your HELOC, you may also be charged inactivity fees.
What can I use a HELOC for?
You can use the money in a home equity line of credit for any legitimate purpose — a vacation, to renovate a home or make repairs, to pay bills, buy a new car or get yourself out of a financial squeeze. But whatever you use the money towards, make sure it's worth risking your home for.
You don't need to notify your lender about what the money will be used for — simply withdraw the money from the account, use it and pay it back.
How to use a HELOC to invest
A HELOC can represent a good opportunity for investors.

If your property is worth $500,000 and you've taken out a mortgage of $300,000, your $200,000 worth of equity would allow you to take out a HELOC of $100,000. This is a substantial amount of money that can be used to fund the purchase of another property if you're looking to diversify your portfolio. Since real estate usually appreciates over time, this could lead to a valuable financial return in the long run.

Keep in mind your home is used as collateral should you fail to make repayments toward your HELOC. So while you might be tempted to purchase your second home, it's not without big risks.
What are the features of a home equity line of credit?
There are many features of a line of credit that make it distinct from other types of financing.
Structure. This type of loan allows you to use money from a credit limit as needed — similar to how a credit card and typical line of credit works. A borrower could be approved for a $100,000 HELOC, but only use $20,000 of it.
Flexible time limits. Many HELOCs don't come with a specified term, which means you could have it open for a fairly long time.
Repayments. If you choose, you only have to pay toward interest each month.
Interest is only due on withdrawn amounts. Borrowers only have to pay interest on the amount of money that was used, not on the total amount of available credit. This means that you're not charged interest on unused money.
Credit limit. The credit limit of a HELOC is dependent on your home's value and the amount of equity that you own in it. The more your property is worth and the more of your mortgage you've paid off, the higher your credit limit will likely be.
Pros and Cons
Pros
Competitive rates. A HELOC comes with more competitive rates than a regular line of credit.
Can be used for almost anything. The funds can be used for any legitimate purpose – and you typically don't have to tell your lender what you're using them for.
Flexible access to funds. As long as you've not reached your credit limit, funds can be easily withdrawn whenever you need them.
Keep your equity. As long as you pay back at least the interest each month, you get to keep the equity in your home.
Cons
Interest-only payments. While interest-only payments can be a good feature, if you forget to pay towards the principal balance, you'll never pay down the HELOC.
Risk losing your property. If your line of credit isn't repaid according to the terms of your contract, the lender can take your property as payment.
Additional fees. Opening, maintaining and closing your HELOC does not come cheap.
Potential interest rate increases. Since interest is dependent on the Prime rate, your interest could increase should the Prime rate increase.
Back to top
How can I protect my home?
Always have a cushion of funds available in case you need to cover interest payments for a prolonged period of time. Since you don't have to pay toward the principal balance, having money set aside for a few months to cover interest only can help you during tight financial times.
Tips for managing a HELOC
Since the equity in your home is used as collateral, there's a lot to think about when considering a HELOC.
Here are some tips to keep in mind:
Minimize the amount of interest payable on your HELOC by making payments toward the principal balance.
Don't withdraw more funds than you need.
Compare a range of lenders to ensure you're getting a competitive rate.
Set money aside for a few months worth of interest payments in case you go through a tight financial period.
Back to top
How can I apply for a home equity line of credit?
If you're applying for a HELOC, you'll need to:
Be at least 18 years of age.
Be a Canadian citizen or a permanent resident.
Own at least 20% remaining equity in your home once the HELOC has been subtracted.
To apply, compare a variety of rates offered by different financial institutions. Once you've found a potential lender, contact them to start the process. You'll need to submit a variety of information including your personal details, details about your homeownership and financial details to prove you can make repayments.
How do I compare HELOCs?
The best way to compare HELOCs is to analyze the interest rates and fees.
While interest rates are easy to compare, you'll also want to consider the fees charged by a lender. While appraisal fees, title search fees, title insurance fees and legal fees are standard fees you'll incur, administration fees, closing fees and inactivity fees might be easier to avoid.
Should I take out a HELOC?
If you're thinking of taking out a HELOC, you should consider whether:
You have the discipline to stick to a budget.
You have the restraint to not use all the funds at once.
You have a cash buffer to protect yourself from rising interest rates.
Bottom line
A home equity line of credit can help you out of a financial bind or help you invest in more property. But before you apply for one, make sure you understand the consequences of what could happen if you fail to pay it back. Losing your home is a big risk that might not be worth taking.
Like any line of credit, you should have a solid idea of what you can budget toward repayments and have a plan of attack for paying back what you owe. If you've nailed down both of these factors, then you might want to consider using a HELOC to invest in real estate, start a business, renovate your home or help you out of a financial squeeze.
Frequently asked questions about HELOCs
More guides on Finder
Ask an Expert
You must be logged in to post a comment.