Finder is committed to editorial independence. While we receive compensation when you click links to partners, they do not influence our content.
Mortgage Refinancing
Learn the ins and outs of mortgage refinancing to secure lower interest rates or better terms for your home loan.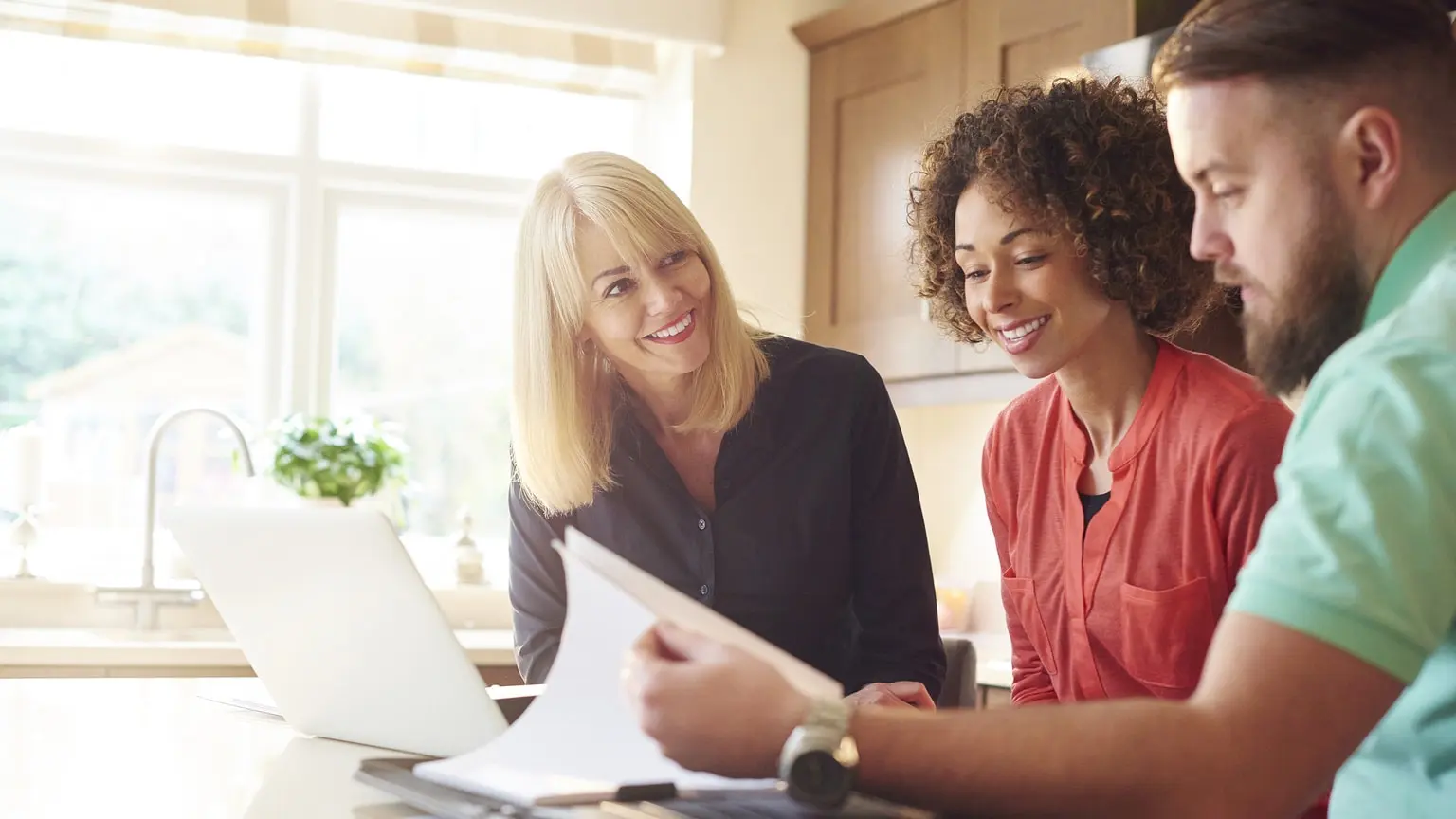 Do you want to secure better rates for your mortgage or free up the equity in your home? If so, you could benefit from refinancing your mortgage. While it might sound complicated, mortgage refinancing is simply the process of getting a new mortgage agreement to replace your old one. Find out more about how mortgage refinancing works and compare lenders to find the best option for your unique set of needs and budget.
Compare mortgage refinance options
What is mortgage refinancing?
Mortgage refinancing involves replacing your existing mortgage with a new mortgage. This new mortgage typically comes with better rates or terms, or allows you to increase the amount of your mortgage so that you can take a portion of your new loan out as cash. This type of financing gives you lower rates than what you'd pay with an unsecured personal loan.
You may want to consider mortgage refinancing in a number of situations. These can include if interest rates in Canada go down, your credit score increases, you want to switch from a variable to a fixed rate or you'd like access to low-interest financing that's secured by the equity in your home.
How much can I save by refinancing my mortgage?
The amount you can save by refinancing your mortgage will depend on what kind of deal you can work out with your lender. If you're able to lock in a lower interest rate than you currently pay, you could stand to save hundreds or even thousands of dollars. Just keep in mind that these savings may be offset by additional fees you'll have to pay to refinance. This is why it's important to make sure refinancing is worth it before you look for a new loan contract.
Example of mortgage refinancing costs
Let's look at what can happen when you refinance your mortgage using an example. Let's say that when you first purchase your property, you sign onto a 30-year $550,000 mortgage with an average variable rate of 3.10%. With this loan agreement, you'll have to pay $2,343 per month for the next 30 years to pay off your mortgage.
After five years, your credit score improves and you go to a new lender to get a better rate. This lender offers you a 2.74% interest rate on your mortgage. At this point, you have around $409,440 left owing on your mortgage, which you choose to finance over 25 years. Refinancing your mortgage with this new lender will bring your payments down to $1,883 per month.
Just keep in mind that you could end up paying between 2% and 6% of your total outstanding mortgage to refinance (which would equal between $8,189 and $24,566 in this example). At this point, you might want to calculate how much you would save by getting reduced payments. You can do this by making a table like the one below.
| | Loan Amount | Interest | Monthly Payment |
| --- | --- | --- | --- |
| Current Mortgage | $550,000 | 3.10% | $2,343 |
| Refinance after 5 years | $409,440 | 2.74% | $1,883 |
| Refinance Difference | N/A | 0.36% | $406 |
In this example, you would save around $27,600 on a 5-year term, so it could make sense to refinance. If you get the same low rate for every 5-year term remaining on your loan, you could end up saving $138,000 on the cost of your loan over its 25 year amortization period. Find out more about mortgage interest rates to see how they affect your overall costs.
What if I want to borrow money using the equity in my home?
If you want to borrow money by refinancing your mortgage, you can apply for cash-out refinancing. This type of mortgage refinancing lets you borrow against the equity in your home. For example, let's say you pay your mortgage down from $550,000 to $409,440 over the course of 5 years (as in the example above). This gives you a home equity of $140,560, or maybe even more if the value of your home has increased over time.
When you refinance your mortgage again, you might request cash-out refinancing to use this equity as collateral to finance a loan that you will take out in addition to your mortgage. For example, you might like to add an extra $50,000 to your mortgage when you refinance, leaving you with a total mortgage balance of $459,440 plus $50,000 cash in your pocket. You'll also have to pay closing costs in this scenario, which can add up to between 2% and 6% of your total mortgage.
How to compare lenders when refinancing
Consider the following factors when you're comparing lenders to find the best fit for your needs:
Interest rates. Compare the interest rates on offer to find the lowest rates for your personal situation.
Fees. Consider the fees you'll have to pay to close your mortgage before you sign up as these can sometimes amount to 2% to 6% of your total loan amount.
Term length. Look for a term length that lets you refinance your mortgage with monthly payments you can afford.
Customer service. Search for a lender that has a solid reputation for offering high-quality customer service, even if this means accepting slightly higher rates.
How to refinance your mortgage
Follow these steps to refinance your mortgage for lower interest rates, better terms or to take advantage of equity in your home.
Examine your current loan. Check your existing rate against national averages, and ask your current lender if they can offer a matching or lower rate.
Compare other providers. Compare the offer you get from your current lender to other providers to see which option will give you the best rates and terms.
Crunch the numbers. Think about how much you'll save in interest vs how much it will cost you to close your current mortgage to see if refinancing is worth it.
Apply for the new loan. Refinance your mortgage with your current lender or switch to a different provider to take advantage of a better deal.
Close your existing loan. Use your new mortgage to pay off the balance of the old one, and then start making payments on your new loan contract.
How long will it take to pay off my mortgage?
What should I know before I apply?
Eligibility requirements
To apply for mortgage refinancing, you'll typically need to meet the following criteria:
Be at least 18 years old (and 19 in some provinces)
Be a citizen or resident of Canada
Be free from bankruptcy or other forms of unmanageable debt
Own your own home (usually with at least 20% equity)
Required documents and information
Government-issued ID. You'll have to show proof of ID like your driver's licence or passport.
Proof of income. You may be required to show your pay stubs, bank statements or letters of employment to verify how much money you make.
Credit report. You'll need to allow your lender to pull your credit report so that they can assess your creditworthiness.
Other financial information. You may have to compile a list of your debts and assets, along with proof that you can pay for your closing costs.
Benefits of mortgage refinancing
Lower interest rates. You might be able to secure lower interest rates or better terms for your loan by refinancing.
More affordable monthly payments. You could end up with lower mortgage payments for a same-term loan, which means you can put more money towards your principal.
Easy access to financing. With cash-out refinancing, you can borrow against your home equity to get a loan (which will just be rolled into your mortgage).
Shorten your term. You may be able to refinance your mortgage to get a shorter term, which should help you save on interest and pay off your loan more quickly.
Eliminate mortgage insurance. Once you reach 20% home equity, you should be able to refinance your mortgage to save money on mortgage insurance.
What should I watch out for?
High closing costs. You could end up paying between 2% and 6% of your total mortgage to cover your closing costs, which has the potential to eat into your savings.
Other fees. Many lenders charge additional fees such as application, appraisal and legal fees which can make your overall bill more expensive.
Increased monthly payments. You could end up with higher monthly payments if you go with a shorter term – even though you'll pay your loan off faster.
Not suitable for short-term mortgages. Refinancing may not make financial sense for you if your mortgage is small or you're planning to sell your property soon.
Other options for borrowing against your home equity
If refinancing your mortgage doesn't seem like a good fit, you may be able to pursue another option to borrow against the equity in your home.
Second mortgage. This is a second loan that gives you access to financing worth up to 80% of the value of your home, minus the balance on your first mortgage.
Home equity line of credit. This type of financing works just like a regular line of credit except it's secured by the equity in your home.
Reverse mortgage. A reverse mortgage lets you borrow up to 55% of the value of your home but you have to be at least 55 years old to qualify.
Bottom line
Mortgage refinancing is an easy way to save money on interest or get better terms for your mortgage. Just keep in mind that you'll have to pay high closing costs to refinance, which can eat into your overall savings. Find out more about what mortgage refinancing is and compare lenders to find the best deal for you.
Frequently asked questions
More guides on Finder
Ask an Expert
You must be logged in to post a comment.