Peter's trip deposit is due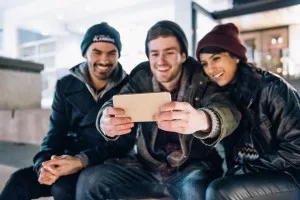 Peter is in his last year at the University of Toronto. He and his friends are planning to visit Norway this winter, but Peter doesn't have time to take extra hours at his job to save up enough money to pay the trip deposit that is due at the end of the week.
He goes online and finds a reputable matching service who can help him get a loan for young people with little to no credit history. It takes a few days, but he doesn't need to submit multiple applications or visit a store in person. The matching service shows him his options from various lenders, and Peter selects one that will pay for his trip deposit, which is about $350. The loan he receives has a relatively low annual percentage rate of interest (APR), and since the loan terms give him 30 days to pay it back, Peter knows he can earn this money in the next month and will be able to pay the loan back without harming his credit or paying additional fees.