Do you really need a loan today? If you would like to speak to someone about your finances you can make a free call to Credit Counselling Canada +1 866-3985999 (Monday-Friday 8:00am-5:00pm).
Our verdict
Get a payday loan or installment loan within as little as 24 hours from Money Mart.
Money Mart offers installment and payday loans that Canadians can apply for even with bad credit. Although interest rates can be high, Money Mart is a legitimate option if you need money in a pinch and have trouble getting personal financing elsewhere.
Best for: Bad credit borrowers looking for flexible funding options
Pros
Payday loans and installment loans available

Fast approval and funding

Established lender
Cons
High interest rates

Availability in provinces varies in-store and online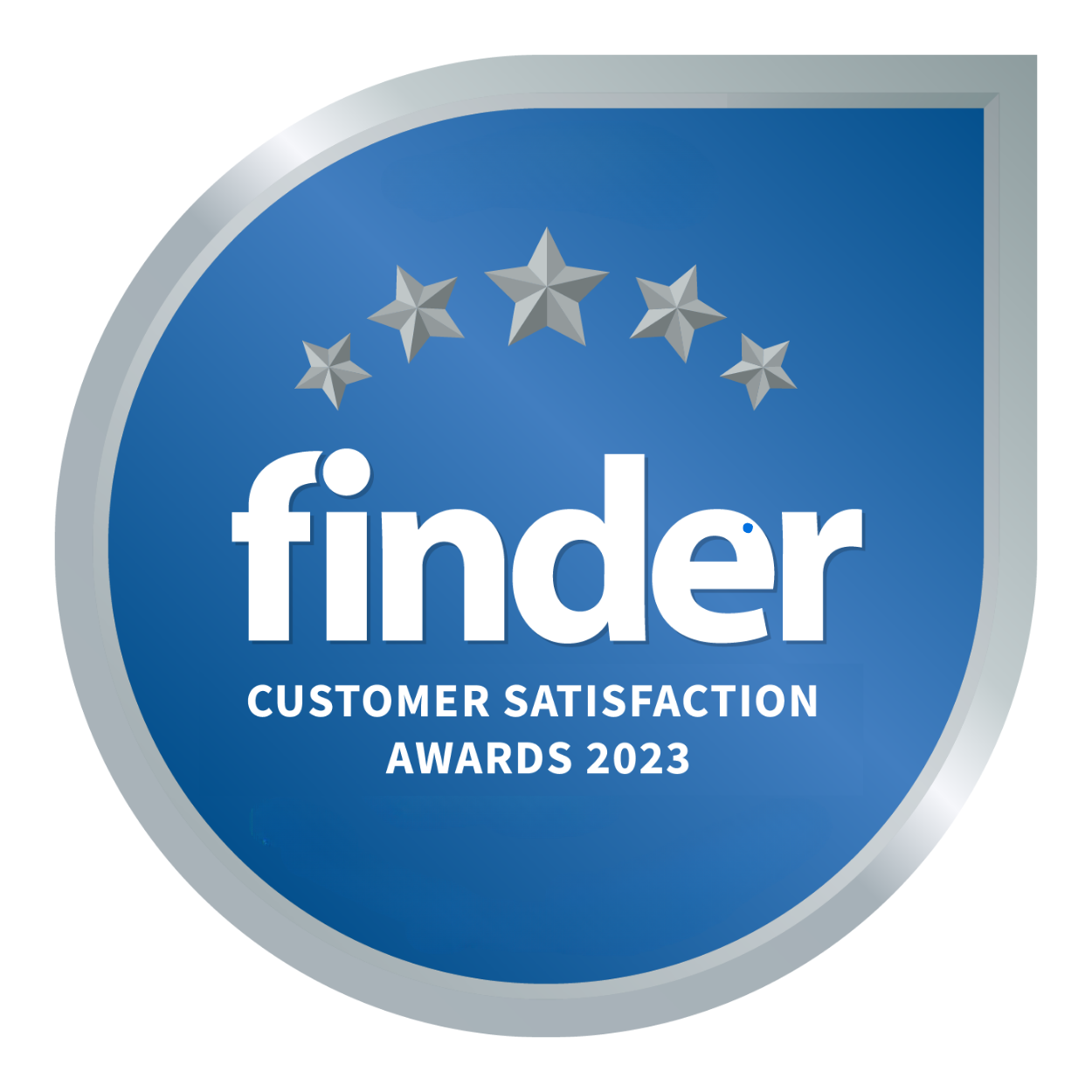 What is Money Mart?
Money Mart is a large alternative lender that provides loans to people with fair to bad credit. It operates online and also has over 500 store locations across Canada. Money Mart was founded in 1979 with headquarters in Malvern, Pennsylvania.
Is Money Mart legitimate?
Yes, Money Mart is a licensed lender. It's a member of the Canadian Consumer Finance Association, and its website is verified by Entrust, a global leader in identities, payments and data protection. Money Mart has an on-call team of customer service reps that can give you a hand with managing your loan via a chat feature on their website, over the phone or in-store at a physical location.
What types of Money Mart loans are available?
Money Mart provides both installment loans and payday loans:
Money Mart loan
Loan amount
Interest rate
Loan term
Eligibility requirements
Payday loans
$120 – $1,500
Varies by province
1 - 62 days
- Be at least 18 years old
- Have a valid ID
- Have a chequing account
- Have a steady source of income
Installment loans
$500 – $15,000
29.90% - 46.90%
6 - 60 months
- Be at least 19 years of age
- Have an active chequing account
- Have a steady source of income
What we like about Money Mart loans
There are a number of benefits you can take advantage of with a Money Mart payday loan or installment loan:
Easy application. You can apply for a loan online or in-store in a matter of minutes.
Fast approval. Money Mart e-transfer times mean you may be able to get your money within as little as 24 hours of being approved, depending on the method you choose.
Easy payout. You can collect your funds in person, through direct deposit or via Interac e-Transfer.
Unsecured loans. You won't need to put up any collateral, like your home or vehicle, to secure your loan.
Bad credit doesn't matter. You'll usually be able to qualify for a loan as long as you have a steady form of income.
No fee for early repayment. You won't have to pay an additional fee to repay your loan early.
Physical branches across Canada. You can get a Money Mart loan at over 500 store locations across Canada.
What to watch out for
High cost of borrowing. Money Mart online payday loans have a borrowing cost between $15 and $17 for every $100 borrowed, depending on your province. It can be more if you live in a territory. Payday loans have an APR of over 400%. Money Mart installment loans also have steep interest rates at 29.90% - 46.90%

.

Short repayment terms. Payday loans in general have very short repayment terms and don't give borrowers' finances much time to recover. If you need more time, you might prefer an installment loan.
Loan insurance. You might be offered the Loan Protection Plan if you're getting the installment loan. This is an optional product, and you are not obligated to get it. Loan insurance adds to the cost of your loan.
Fees. If you default on your loan, whether that's the payday loan or installment loan, watch out for fees like NSF fees and late fees.
Payday loan regulations vary by province. Protect yourself as a borrower by knowing the regulations of your province. In Alberta, for example, you must repay a payday loan in installments.
Summary of Money Mart reviews
Money Mart reviews are largely positive. People leaving favourable reviews comment about the simple application process, quick approvals, helpful customer service and fast loan funding. However, customers who left negative reviews mentioned issues such as poor customer service or problems when uploading documents.
| Feature | Details |
| --- | --- |
| BBB accredited | No |
| BBB rating | F |
| BBB customer reviews | 1 out of 5 stars, based on 10 Money Mart reviews |
| Trustpilot score | 4.5 out of 5 stars, based on 3,909 Money Mart reviews |
| Customer reviews verified as of | August 29, 2023 |
⚠️ Warning: Be cautious with payday loans
High-cost payday loans are unsustainable for borrowing over a continued period of time and are expensive as a means of longer-term borrowing. View payday costs and regulations by province here. If you're experiencing financial hardship call Credit Counselling Canada for free financial counselling (Monday-Friday 8:00am-5:00pm at +1 866-398-5999). You may also want to consider payday loan alternatives.
Get a payday loan from iCash
24/7 instant approvals
24/7 e-transfer funding
Flexible eligibility requirements
Maximum borrowing costs of payday loans per province
Always refer to your contract for exact repayment amounts and costs.
| Province | Max. cost of borrowing a $100 payday loan | Cooling off period to cancel loan | Max. penalty for returned cheque or pre-authorized debit |
| --- | --- | --- | --- |
| Alberta | $15 | 2 business days | $25 |
| British Columbia | $15 | 2 business days | $20 |
| Manitoba | $17 | 48 hours excluding Sundays and holidays | $20 |
| New Brunswick | $15 | 48 hours excluding Sundays and holidays | $20 |
| Newfoundland and Labrador | $14 | 2 business days | $20 |
| Nova Scotia | $17 | Next business day (2 days for online loans) | $40 (default penalty) |
| Ontario | $15 | 2 business days | $25 |
| Prince Edward Island | $15 | 2 business days | N/A |
| Quebec | Limit of 35% AIR | N/A | N/A |
| Saskatchewan | $17 | Next business day | $25 |
Am I eligible for a Money Mart loan?
To qualify for a Money Mart payday loan or installment loan, you'll need the following:
Be the age of majority in your province or territory with valid ID.
Have proof of steady income.
Have an active chequing account.
How much does a Money Mart payday loan cost vs. an installment loan?
Let's say an Ontario resident needs to borrow $1,000 and is considering Money Mart's payday loan and installment loan. The Money Mart interest rate, loan amount and loan term will all impact the cost of repayments.
| | Payday loan | Low interest installment loan | High interest installment loan |
| --- | --- | --- | --- |
| Loan amount | $1,000 | $1,000 | $1,000 |
| Cost to borrow | $15 per $100 borrowed | 29.9% | 46.9% |
| Loan term | 14 days | 12 months | 12 months |
| Payment | $1,150 once | $97.44/month | $105.99/month |
| Total interest paid | $150 | $169.26 | $271.83 |
| Total loan cost | $1,150 | $1,169.26 | $1,271.83 |
If you look solely at the dollar amounts, the payday loan is about $20 to $120 cheaper overall than the installment loans. However, the installment loan requires much smaller monthly repayments to pay back compared to the large, one-time lump sum payment of the payday loan.
You can also look at the APR, which is how much the loan would cost in a year. The payday loan is the most expensive, with an APR of 391.07% (vs. 29.9% and 46.9% for the installment loans). This is because the payday loan has a steep borrowing fee and incredibly short loan term.
Should I get a Money Mart payday loan or installment loan?
Both are accessible to borrowers who need flexible eligibility criteria (but at a price of higher rates). If you choose a payday loan, when you repay it on the due date, make sure you'll have enough income left over to pay for your other debts and bills. Otherwise, you might find yourself taking out another payday loan to cover the shortage.
In the example above, you'll pay more interest if you choose one of the Money Mart installment loans, but your loan will be broken up into 12 payments. If you're deciding between these 2 types of loans, ask yourself whether it's more manageable to have 12 or more smaller repayments or 1 large repayment (with enough income left for other expenses).
What are Money Mart's e-Transfer times?
Money Mart processes and approves installment loan applications with Interac e-Transfer typically within 2 hours Mondays to Fridays from 6am to 10pm ET and Saturdays from 6am to 9pm. Applications processed on Sundays and holidays receive email funding notice usually on the next business day. The entire installment loan application and funding process can typically be completed within 24 hours. Money Mart payday loans are processed 24/7.
Here's a quick summary of Money Mart's installment loan funding times:
Interac e-Transfer: In as little as 24 hours (excluding weekends)
Direct Deposit: Deposited to your bank account within 1-2 business days
In-store: Get same-day cash or Interac e-Transfer
How to apply to Money Mart online
Apply with Money Mart online by following these steps:
Use the online application to provide personal information like your name, email address, address, phone number and housing situation.
Review and submit your application.
You'll likely get an instant decision. You may be able to speed up the application process by logging into Flinks to connect your banking details.
Review your contract and sign.
How to apply to Money Mart in-store
To complete an application in-store, follow these simple steps:
Visit a Money Mart location.
Speak with a Money Mart representative to begin the loan process.
Fill out the application and provide any required documents.
Read the loan agreement before signing.
If approved, receive your money before leaving the store via cash or e-transfer.
What do I need to apply to get a Money Mart loan?
Depending on the type of loan you apply for, you may need to provide the following documents when you apply for a Money Mart loan:
Proof of income (like your most recent pay stub that is not older than 30 days)
A bank statement showing the bank account number and the last 2 direct deposits from your qualifying income source
A pre-authorized debit form or a voided cheque
A copy of a valid government-issued ID (colour scan or photo)
What provinces and territories is Money Mart available in?
Money Mart loans are available across Canada except Quebec and Nunavut. You can apply online or in store for loans in these provinces:
| Money Mart | Payday loans | Installment loans |
| --- | --- | --- |
| Serviced provinces: | AB, BC, MB, NS, NT, ON, SK, YT | AB, BC, MB, NB, NS, NT, ON, PEI, SK, YT |
How can I find a Money Mart location near me?
You can find a Money Mart location near you by following a few simple steps:
Visit the Money Mart website.
Click Find a Store in the top menu and enter your address, postal code or city.
Select how many kilometres you want to search within, then click Search.
Choose the location you'd like to visit and click Full Store Details.
From here, you'll find the store's address, phone number, store hours and loan products available.
What can I use my Money Mart loan for?
You can use your Money Mart loan for any expenses you might have. These can include some of the following costs:
Emergency expenses. You'll be able to pay for emergency expenses like car repairs or medical bills.
Monthly expenses. You may be able to use a Money Mart loan to cover monthly costs like your rent or car payments.
One-off payments. You can use the money you borrow to make one-off payments for large purchases like flights, wedding expenses and other costs.
Debt repayment. You may be able to use your newfound cash to make your minimum credit card payments or to consolidate the debts you owe.
What other services does Money Mart offer?
Money Mart offers other services and products (but some may only be available at its stores):
Business Loans
Cheque Cashing
Titanium+ Prepaid Mastercard
Money Transfers
Currency Exchange
Bill Payments
Bottom line
Money Mart is an online loan and cash advance company that will let you borrow as much as $15,000 in a matter of minutes. Just be aware that any money you borrow will come with very high interest rates and has the potential to lead you further into debt. Carefully consider the pros and cons to decide if applying for a Money Mart loan is the right step for you.
Frequently asked questions