Car rental credit cards: Credit cards with car rental perks
Credit cards can cater to those who rent cars in a range of ways including big discounts, bonus points and the convenience of paying for a rental with your rewards points.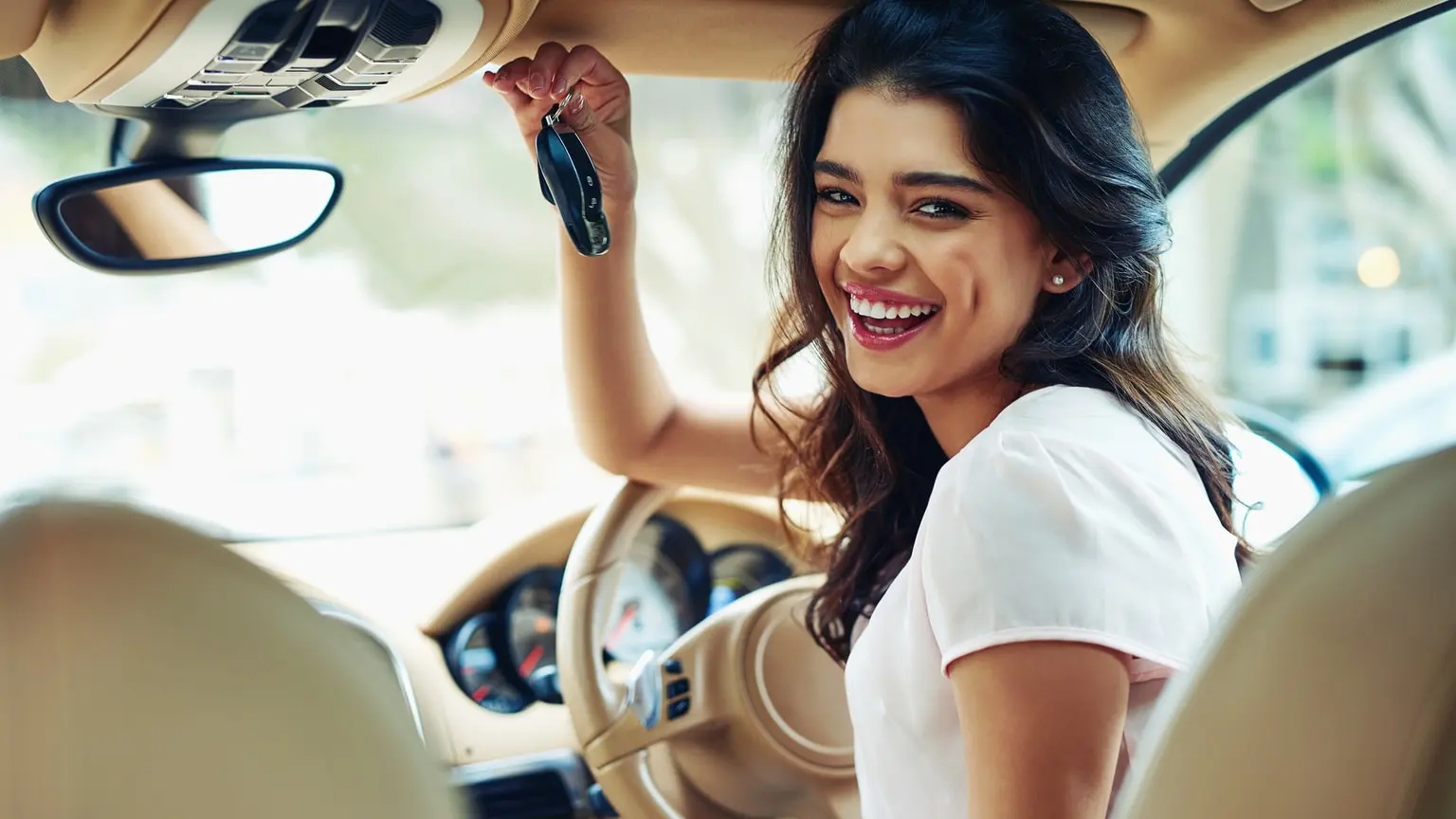 Rewards credit cards offer rewards applicable to the vast majority of spenders out there — there's usually something for everyone. When it comes to renting cards, specific credit card providers usually have one or two car hire companies that they work with, providing substantial discounts or the convenience of covering some – or all – of your car rental costs with your credit card rewards points.
A rewards credit card can benefit those who regularly rent vehicles in the following ways:
Read on to learn more about how each of these benefits work and how you can compare the cards which offer them.
Compare credit cards that offer car rental perks
From discounts to car rental insurance coverage, the credit cards in the table below offer a range of perks.
Discounts for renting from a specific car hire company
Some credit card providers offer big discounts if you rent a car from one of their partner car hire companies. Many credit card providers will offer discounts of around 25%, which can save you a substantial amount of money on your rental.
| Rewards program | Car hire partner & discount amount |
| --- | --- |
| BMO Rewards | Discounts at Alamo, usually up to 25% off. |
| CIBC Rewards | Discounts at Budget & Avis, usually up to 25% off. |
| RBC Rewards | Discount at Alamo, usually up to 25% off. |
| Scotia Rewards | Discount at Avis, usually up to 20% off. |
| TD Rewards | Discount at Budget, typically between 5-25%. |
Using rewards points to pay for a car rental
Most of the rewards programs in the market today allow you to use your rewards points to pay for car rental services. Unlike using points to claim with hotels and some flights, most programs have only one car hire partner.
| Rewards program | Car hire partners |
| --- | --- |
| BMO Rewards | Alamo |
| CIBC Rewards | Budget & Avis |
| RBC Rewards | Alamo |
| Scotia Rewards | Avis |
| TD Rewards | Budget |
Information about earning bonus points and redeeming points with car hire partners can be found easily on the providers credit card page. You will need to delve into the terms and conditions of the card to learn about any restrictions.
Earn bonus rewards points or cash back when you pay for a rental car
Some credit card providers offer up to 25% more rewards points when you rent a car with one of their car hire partners. This means you can typically redeem your rewards points to rent a car or pay for your rental with your card, while also earning up to 25% more bonus points on the total cost of the rental.
In addition, some providers will offer higher rates of cash back when you charge your rental car to your credit card.
Complimentary car rental insurance
As part of the benefits of many gold and platinum credit cards, card providers will give cardholders free car rental insurance policies.
These policies can include complimentary travel insurance and car rental insurance, in the event you have an accident in your rental vehicle and it suffers damage.
If you want to compare car rental insurance, you can read about the limits and exclusions in the terms and conditions on the card provider's website. If you already have a credit card, check your Product Disclosure Statement (PDS) to learn about any existing car rental coverage you may have.
Complimentary roadside assistance services
Some card providers will offer complimentary roadside assistance.
For Visa Classic, Visa Infinite and Visa Infinite Privilege cards, you'll typically get the following roadside services:
Towing
Tire change
Jump start
Lockout service
Fuel delivery
Winching (which extracts your vehicle if it's stuck)
You'll pay a flat fee of $69.95 per service call — and there are no usage limits.
With some Standard, World and World Elite Mastercards, you will get access to the following:
Services include:
Towing
Tire change
Jump start
Fuel delivery
You'll pay any fees directly to the roadside assistance service.
Other factors to consider when comparing credit cards
There are quite a few credit cards out there which offer car rental benefits and complimentary insurance coverage, so you'll want to compare a range of rewards cards to find the right one for your spending habits and financial needs.
Aside from comparing car rental insurance coverage and available car hire partners, you'll also want to consider the following factors between credit cards:
Interest rates. You'll want to consider how much the purchase and cash advance interest rates are. If you tend to carry a balance from month to month, this factor will be essential in your decision. Standard APRs sit around 19.99% for purchases, while low purchase interest rates are usually around 8.99-15.99%.
Annual fees. There are plenty of no annual fee credit cards, however these cards will likely not come with complimentary car rental insurance or roadside assistance. Higher fee cards will typically come with the best insurance coverage and accelerated earn rates on rewards points.
Promotional offers. Are there any optional balance transfer offers? Can you earn any introductory bonus points by meeting a spend requirement? If you can use rewards points for a car rental, earning bonus points could be a great way to get a head start.
Foreign transaction fees. If you're a frequent traveller and you plan to use your credit card to hire cars overseas, you'll want to be aware of any foreign transaction fees. One way to avoid this fee, which is usually 2.5% of the transaction cost, is to apply for a card that charges no foreign transaction fees.
Other insurance coverage. Does the card come with other types of complimentary travel insurance, such as emergency medical, lost or stolen baggage and trip cancellation insurance?
Additional rewards program benefits. What else can you redeem rewards points for? Card providers typically allow points to be redeemed for flights, hotel stays, car rentals, gift cards, merchandise and more.
Interest-free days. Consider how many interest-free days the card offers. You'll usually get anywhere from 21-55 days.
Frequently asked questions
You might also be interested in:
Read more on this topic