Low interest rate credit cards
Low interest rate credit cards offer long-lasting low interest rates on purchases. Here's how you can choose the right card.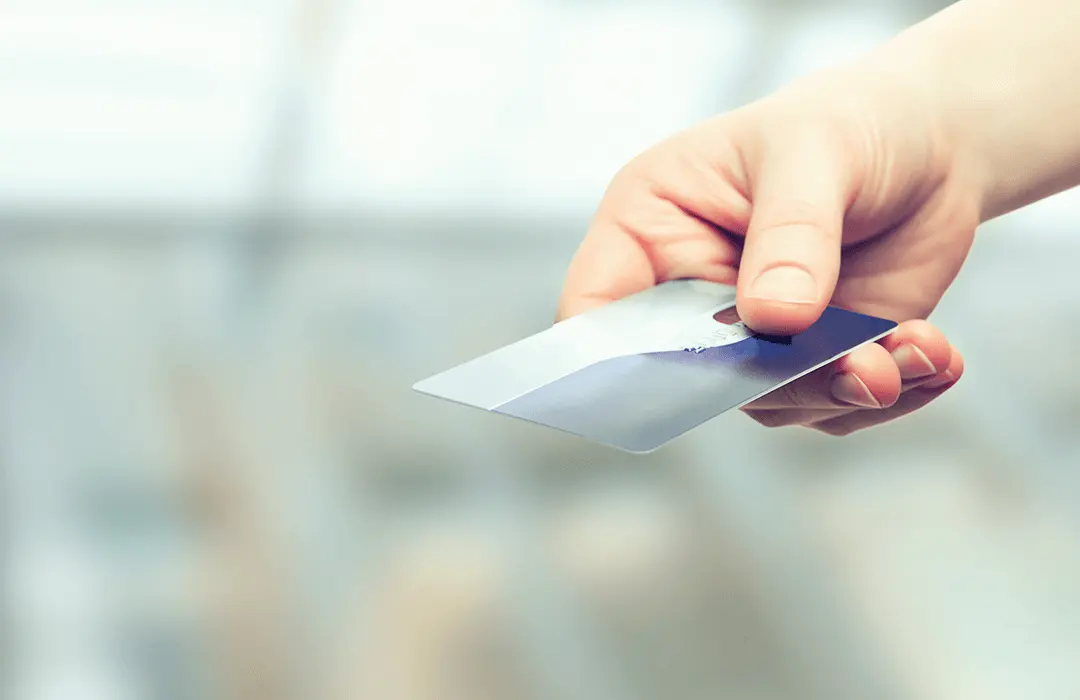 A low interest rate credit card helps you save money by applying a low interest rate to your credit card balance. If you're a credit card user with excellent credit who carries a balance from month to month rather than always paying off your debt in full, a low interest rate credit card may be the best credit card for you. Since the interest rate on the credit card is low, your monthly finance charges and minimum payment will be lower than higher-rate cards.
Compare low rate interest credit cards for July 2020
*The products compared on this page are chosen from a range of offers available to us and are not representative of all the products available in the market. There is no perfect order or perfect ranking system for the products we list on our Site, so we provide you with the functionality to self-select, re-order and compare products. The initial display order is influenced by a range of factors including conversion rates, product costs and commercial arrangements, so please don't interpret the listing order as an endorsement or recommendation from us. We're happy to provide you with the tools you need to make better decisions, but we'd like you to make your own decisions and compare and assess products based on your own preferences, circumstances and needs.
What is a low interest rate credit card?
A low interest rate credit card is a card that has an interest rate lower than the average credit card APR of 15.5%. When you carry a balance on a low interest rate credit card, your monthly finance charges are lower than they would be if you had a higher interest rate.
Many low interest rate credit cards have multiple interest rates – a low interest rate, a high interest rate and a third intermediate rate in the middle of the two. The credit card issuer uses your credit history to determine which of the rates you qualify for.
How to qualify for a low interest rate credit card
To qualify for a low interest rate credit card, you need to have excellent credit, which is indicated by a higher credit score. Without excellent credit, you'll likely only qualify for a higher interest rate. You also need to meet the credit card issuer's minimum income qualifications. We can't tell you the exact monthly income you need to have for a specific card because credit card issuers don't make this information available.
Many online credit card applications will give a decision to you within 60 to 90 seconds after you submit your application. In some situations, it may take a few days to learn whether you're approved. This can happen if the credit card issuer needs to collect additional information from you. For example, the credit card issuer may need your street address or income documentation. If your application is turned down, you will typically find out in a letter or via email after several days.
What you need to know to compare low interest credit cards
There are many low interest rate credit cards available. Choosing the right one is important for minimizing your payments. Read through the credit card disclosure for all the credit cards you're considering to identify important product information and review our tables for all the key details you need to compare. Here are some of the most important factors to consider when you're comparing low interest rate credit cards.
Purchases APR. This is the most important factor to look for with a low interest rate credit card. The lower the APR, the better. If the credit card advertises multiple interest rates, keep in mind that you'll need to have excellent credit to be approved for the lowest interest rate.
Annual fee. Some credit cards charge an annual fee. A credit card with no annual fee is a better deal because you can minimize the cost of having a credit card and carrying a balance. An annual fee on your credit card can negate the benefit of having a low interest rate. If a credit card has an annual fee, look for other perks that justify paying the fee.
Other fees. Your credit card may charge fees for certain transactions. For example, you will incur a balance transfer fee if you transfer a balance or a cash advance fee if you take out a cash advance. You might also pay a foreign transaction fee if you make purchases in a currency other than Canadian dollars. Choose a card that doesn't impose fees for any transactions you commonly make.
Other perks. A low interest rate credit card may come with other perks like the ability to earn rewards on purchases, purchase or price protection, extended warranty, car rental insurance, and free access to your credit score. Pay close attention to extra credit card benefits, especially if you're trying to decide between two similar credit cards.
Why might my credit card application be denied?
When you apply for a low interest rate credit card, the credit card issuer will look at your credit history and information on your credit card application to decide whether to approve your application and the interest rate to approve you for. Here are a few reasons that your credit card application might be denied.
Less than excellent credit. Typically, only applicants with excellent credit — generally with credit scores 720 and above — are approved for low interest rate credit cards. If your credit score falls below the credit card issuer's cutoff for that credit card, you may be approved but for a higher interest rate, or your application may be denied altogether.
A recent late payment. A single late payment may not cause your credit score to drop out of the excellent range, especially if your credit history is otherwise spotless. However, your credit card application could be denied if you've been late within the past few months. After several months of making all your payments on time, the late payment will lose significance and you may be able get approved for a lower-rate card.
High credit card balances. Credit card issuers look unfavorably on applicants with lots of outstanding debt. If your existing credit card balances are too high, especially compared to your credit limits, you application could be denied.
Too many recent applications. Even if the applications don't hurt your credit score, you could be turned down for a low interest rate credit card if you've applied for too many credit cards or loans recently. Space out your credit card applications so credit card issuers won't get the impression that you're taking on too much credit too soon.
Low income. Credit card issuers have income standards for each credit card. If the income on your application doesn't fit the credit card issuer's criteria, you could be denied for the credit card.
Being denied isn't personal. The credit card issuer may send a letter in the mail informing you of the reasons you were denied. This letter may include a free credit score or instructions for ordering a free copy of your credit report if your credit history played a role in the decision to deny your credit card application.
If you don't qualify for a low interest rate credit card, you can still save money on interest by paying your balance in full each month. This allows you to completely avoid finance charges and interest on your balance.
Mistakes to avoid with low interest rate credit cards
A low interest rate credit card lowers the amount of interest you pay on outstanding credit card balances. But, if you're not careful, you can still make mistakes that hurt your credit rating or get you into debt.
Making only the minimum payment. Even though you have a low interest rate and your finance charges will be lower, it's better to pay more than the minimum each month. You'll pay off your balance faster, save money on interest, and free up available credit.
Missing two payments in six months. If you miss two consecutive monthly payments, your credit card issuer will raise your interest rate to the penalty rate. The penalty rate is the highest interest rate on your credit card. Your minimum payment and finance charges will increase as a result. Your credit card issuer is required to lower your interest rate if you make six consecutive timely payments, but only for your existing balance. Depending on your credit card terms, any purchases you make after the penalty rate became effective may still receive the penalty rate.
Confusing introductory rate and low interest rate. While an introductory rate is technically a low interest rate, credit cards with an introductory rate aren't considered "low interest rate credit cards." This is true even if the low introductory rate applies to purchases. A credit card with an introductory rate will only have a low interest rate for a limited amount of time. Once that period passes, the interest rate increases. On a low interest rate credit card, there is no time limit on the low interest rate.
Taking out a cash advance. A cash advance is one of the most expensive types of credit card transactions. You'll pay an ATM fee, a cash advance fee, and a higher interest rate. Plus, the interest on cash advances starts accruing right away. Only what you pay over the minimum will be applied to the higher rate cash advance.
Frequently asked questions
Read more on this topic