Finder makes money from featured partners, but editorial opinions are our own.
Investing in consumer discretionary stocks
A dynamic sector of the market that relies on a good economy.
The consumer discretionary sector is full of luxury. These non-essential goods, products and services include popular designer names like Michael Kors and Ferrari, and also include restaurants, coffee shops and golf courses. Consumer discretionary stocks soar during a robust economy, but investors should be wary during a downturn — consumers tend to cut this type of spending first.
What are consumer discretionary stocks?
The consumer discretionary sector is one of 11 sectors of the stock market. These businesses include products and services that consumers may want, but don't necessarily need. For example, high-end clothing, big-screen televisions, family vacations and sporting goods fall under this category. Consumers usually purchase these non-essential goods or services when they feel confident about their finances and have some disposable income.
What industries does it include?
With products that range from cars to lipstick, the consumer discretionary sector covers a vast range of industries.
Automobiles. Companies that manufacture cars, trucks, motorcycles and scooters.
Hotels, restaurants and leisure. The service industry includes food and drink establishments, lodging and recreational activity venues such as theme parks.
Household durables. Residential products like furniture and appliances.
Multiline retail. Stores that offer diversified products, such as Macy's.
Textiles, apparel and luxury goods. Manufacturers of clothing, accessories and luxury goods, such as Hermès designer handbags and Givenchy leather shoes.
Leisure products. These vendors of recreational products and equipment include sports gear and toys.
Consumer discretionary stocks vs. consumer staples stocks
Consumer discretionary stocks offer products or services that people enjoy, but can live without. Consumer staples are things we need, such as food, beverages, household essentials and hygiene products like toilet paper.
No matter how the economy is doing, you'll always stock your house with consumer staples. But, in a waning economy, you might eliminate the nonessentials.
How to invest in the consumer discretionary sector
There are two ways to invest in the consumer discretionary sector: individual stocks or exchange-traded funds (ETFs). When you invest in a particular consumer discretionary stock, you buy shares of the company. There are fewer fees, but more risk involved. If you go the ETF route, you'll get a basket of consumer discretionary stocks, which come with higher fees but diversifies your portfolio and lowers your exposure risk.
A breakdown of how to get started:
Pick a brokerage. Browse different brokerage platforms to choose a firm that suits your investing needs.
Open an account. Most firms let you open a brokerage account online. Some accounts require a deposit to open, while others let you fund your account right before investing.
Shop for securities. Use your platform's research programs to examine different stocks and ETFs.
Place an order. Give the order to buy the security.
Track your portfolio. Monitor your investments by logging into your brokerage account.
How to start investing in the stock market
What stocks are in the consumer discretionary sector?
Consumer discretionary stocks include both domestic and international companies that produce all sorts of non-essential and luxury goods. If you're interested in a specific material or commodity, take some time to research the company, its history and its financials before you buy in.
Restaurant Brands International (TSX: QSR)
CCL Industries (TSX: CCL.B)
Magna International Inc. (TSX: MG.TO)
Thomson Reuters Corporation (TSX: TRI.TO)
Leon's Furniture Limited (TSX: LNF.TO)
Nordstrom, Inc. (TSX: JWN)
Transcontinental Inc. Class A (TSX: TCL.A)
Exco Technologies Limited (XTC.TO)
Canada Goose Holdings Inc (TSX: GOOS)
Aritzia Inc. (TSX: ATZ)
Ardagh Group S.A. (NYSE: ARD)
GameStop Corp. (NYSE: GME)
What ETFs track the consumer discretionary sector?
A few popular ETFs that follow the sector include:
BMO Global Consumer Discretionary Hedged to CAD Index ETF (TSX: DISC.TO)
First Trust AlphaDEX U.S. Consumer Discretionary Sector Index ETF (TSX: FHD.TO)
iShares S&P Global Consumer Discretionary Index ETF CAD-Hedged (TSX: XCD.TO)
Consumer Discretionary Select Sector SPDR ETF (NYSEARCA: XLY)
SPDR S&P Homebuilders ETF (NYSEARCA: XHB)
Vanguard Consumer Discretionary ETF (NYSEARCA: VCR)
Fidelity MSCI Consumer Discretionary Index (NYSEARCA: FDIS)
iShares US Consumer Services ETF (NYSEARCA: IYC)
iShares US Home Construction ETF (BATS: ITB)
SPDR S&P Retail ETF (NYSEARCA: XRT)
Amplify Online Retail ETF (NYSEARCA: IBUY)
Invesco Dynamic Leisure and Entertainment ETF (NYSEARCA: PEJ)
You can invest in consumer discretionary ETFs from Canada, but if you're looking for more options, you can also explore ETFs that trade on stock exchanges in other countries like the NYSE in the US. There are several Canadian-based brokerages that offer access to international exchanges on which consumer discretionary ETFs trade including Interactive Brokers and Questrade.
How is consumer discretionary sector performing?
Use the graph below to see how the Consumer Discretionary Select Sector SPDR ETF (XLY) in the US is currently performing, as well as how it has been performing over the last three months, year and five years.
Why invest in the consumer discretionary sector?
Consumer discretionary stocks have the potential for high returns, especially when the economy is strong. For example, during the start of the longest economic expansion in US history, the S&P 500 Consumer Discretionary Index returned 41.3% in 2009, compared to the S&P 500 Index's 26.5%. And it continued to bring in consistently higher returns for many years.
Another benefit of the consumer discretionary sector is that it's easier for investors to gauge entry into the market. Since consumer discretionary stocks perform in tandem with the economy, investors can monitor economic indicators, such as the gross domestic product (GDP), to judge whether it might be a good time to start investing.
How are the dividends for consumer discretionary stocks?
Consumer Discretionary stocks dividends are usually comparable to the rest of the market. But economic downfalls can lead to dividend cuts.
For example, in September 2019, the SPDR S&P Retail ETF (XRT) had a yield of 1.99%, compared to the S&P 500 Index's (SPY) 1.97%. But just a few months later, the COVID-19 pandemic forced consumers to stay at home and shut down major retailers, hotels and restaurants.
Many stocks plummeted, affecting dividend payouts as well. In June 2020, the SPDR S&P Retail ETF (XRT) had a yield of 0.86%, steeply trailing the S&P 500 Index's (SPY) dividend of 1.75%.
What unique risks does the consumer discretionary sector face?
Economic cycles have a big hand in how consumer discretionary stocks perform. Since this sector is extremely unpredictable, here are a few things to watch out for:
Weak economy. The sector suffers in a declining economy, especially when there are high rates of unemployment. Consumers tend to tighten their spending and reduce luxury goods from their budget.
High interest rates. Consumers often purchase more expensive products, such as cars or jewelry, on credit. High credit card interest rates are harder on customers and may deter spending.
Poor consumer confidence. How people feel about the economy plays a key role in consumer spending. A positive outlook can lead to more spending, whereas a loss in confidence usually means that consumers are saving rather than spending.
Compare stock trading platforms
You'll need a brokerage account to buy stocks or ETFs. Use the table below to compare your options and find the best fit.
Bottom line
The consumer discretionary sector may be a good choice when the economy is growing and consumers feel good about their job and finances. But tread carefully when the economy starts trending down.
Compare online trading platforms to find a brokerage firm when you're reading to start investing.
Frequently asked questions
Disclaimer: This information should not be interpreted as an endorsement of futures, stocks, ETFs, options or any specific provider, service or offering. It should not be relied upon as investment advice or construed as providing recommendations of any kind. Futures, stocks, ETFs and options trading involves substantial risk of loss and therefore are not appropriate for all investors. Trading forex on leverage comes with a higher risk of losing money rapidly. Past performance is not an indication of future results. Consider your own circumstances, and obtain your own advice, before making any trades.

More investing guides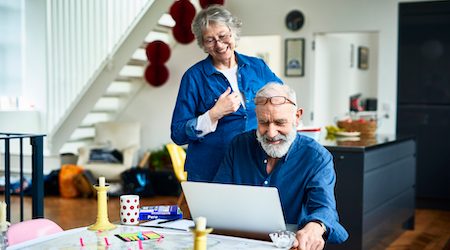 Persistent inflation and uncertain economic conditions can prompt fear. Answer six questions to know when to protect your retirement savings.
Read more…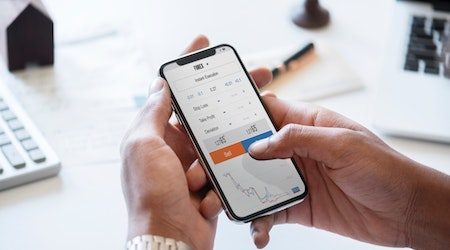 Find out how long term investments work and how to use long term investments to build your wealth.
Read more…
An investment platform that enables users to buy and sell stocks in fine art securities.
Read more…
More guides on Finder
Ask an Expert
You must be logged in to post a comment.