Finder is committed to editorial independence. While we receive compensation when you click links to partners, they do not influence our content.
How do I use Venmo to transfer money?
Learn all about the instant money transfer app taking the US by storm.
If you haven't yet heard of Venmo, you certainly must have heard of PayPal. Think of Venmo as PayPal's mobile-friendly cousin. Its approach speaks to something we've all faced: the annoyance of splitting a restaurant bill five different ways, the stress of borrowing money from a friend and never having the cash to pay them back, splitting rent and utility bills – the list goes on and on.
Instead of reaching for the calculator app to figure out how much to pay your friends, you can simply send money to anyone you owe instantly with Venmo. An app that's both practical and easy to use, Venmo stands out as a convenient method to send and receive money electronically.
Can I use Venmo in Canada?
Unfortunately, Venmo hasn't launched in Canada yet. To be able to use it, you need to fulfill two requirements:
Be physically located in the US
Have a US mobile number
You'll also need a US bank account if you want to take money out of your Venmo wallet.
Long story short – you won't be able to use Venmo in Canada. There are other options for you, however. If you want to send money to someone else in Canada, check out apps like Google Pay and PayPal.
If you want to transfer money to another currency, you'll need an international money transfer service. Read our guide on sending money overseas to make sure you get the best deal possible.
How do I request and send money through Venmo?
1. Create a Venmo account. Sign up with your email address and credit or debit card information. Add your bank account info if you want to deposit the money you receive. Note that you may have to pay a transaction fee when using your credit card.
2. Request a transfer. Once you've created your account, request or send money by clicking the pen and paper icon at the upper right corner of the page.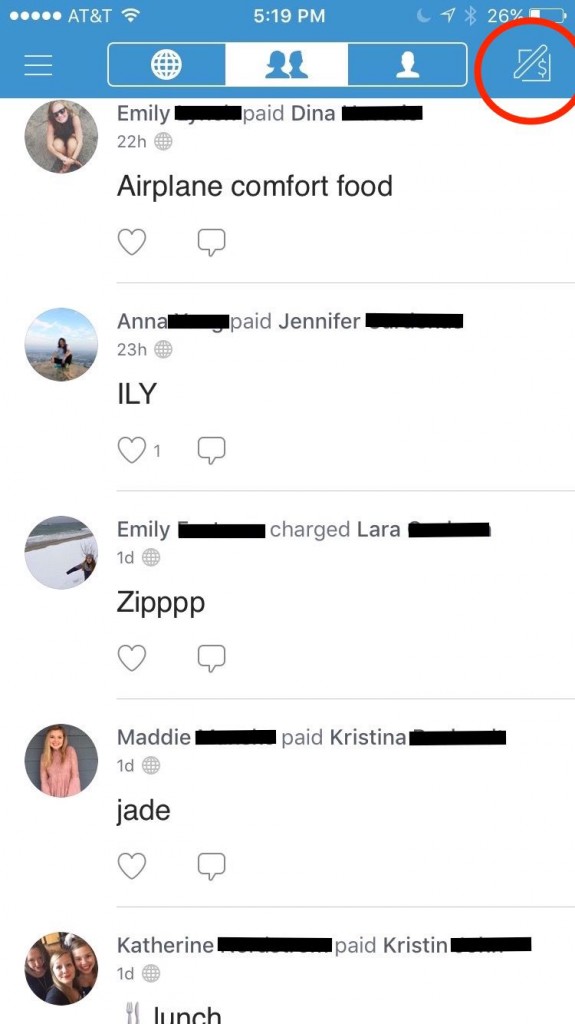 3. Enter your Venmo recipient or sender. Use the person's Venmo username to send or request money, adding the transfer amount. Name your transaction with a memo – or use Venmo's bitmoji shorthand for your transaction.
4. Tap Pay or Request to complete your transaction.
What happens when someone sends me money?
You'll receive a notification from Venmo each time a user sends you money. Unlike other payment apps, the money you've been sent doesn't go directly into your bank account. Rather, it stays linked to your Venmo account until you choose to transfer it. You can transfer all of your balance or only a portion of it.
A feature that sets Venmo apart from other peer-to-peer payment systems is its social media component. Once you've been sent money, it shows up on your friends' feeds, where they can see your transactions – but not the amounts.
Is Venmo safe?
Venmo encrypts your personal information and transactions details. However, whereas the Payment Card Industry Security Standards Council gives Square Cash, Google Wallet and other money transfer apps high ratings for standards security, Venmo is considered only "PCI compliant."
What is PCI compliance?
The Payment Card Industry Security Standards Council keeps track of companies that meet its strenuous security standards for development, enhancement, storage, dissemination and implementation for data protection. It determines the overall security of businesses that process payments online.
Like most companies, Venmo keeps the magnitude of its user base private, so its lack of a standards rating could mean that it processes fewer than 6 million credit card transactions per year. It's also possible that Venmo's additional fee for credit card payments all but encourages users to pay through a debit account instead. But it's worth considering safety, given the security breaches faced by Venmo over the years.
Pros
Widely popular service. Many people in the US are already using Venmo, making it even easier to transfer money.
Social media platform. Venmo's more fun to use than other services and even includes a feed of transactions to your friends.
Cons
US only. Venmo's services are limited to users in the US, so you can't use it in Canada.
Steep credit card fee. Unlike when you use a debit card, a credit card incurs an additional 3% fee for each transaction.
How does Venmo compare to other services?
Our table below lets you compare services you can use to send money abroad. Compare fees, exchange rates and discounts from different money transfer services, and when you have made your choice, click Go to site.
Back to top
More guides on Finder
Ask an Expert
You must be logged in to post a comment.