Finder makes money from featured partners, but editorial opinions are our own.
Book a Money2India money transfer today
Get a great exchange rate and low to no transfer fees when you send money to India.
Money2India is an online money transfer service affiliated with ICICI Bank, the largest private sector bank in India. ICICI Bank is available across India, with over 3,800 branches and 11,750 ATMs.
With great exchange rates and low transfer fees, you can quickly send money to India from Canada, with the money typically arriving within just 24 hours.
Although Money2India works closely with ICICI Bank, there is no obligation for you or your recipient to be an account holder with the bank. You only need to register for the Money2India service online.
Everything you need to know about Money2India
Money2India transfer fees and exchange rates
Money2India offers competitive exchange rates and low fees to send money to India from Canada.
Exchange rates. Money2india prides itself on offering an exchange rate that is more competitive than other banks, even allowing you to choose a fixed rate for your transfer that you can lock in while your transaction processes.

Money2India also offers indicative rates, which forecast trends in the market to anticipate the future cost of your transfer.

Fees. Fees vary based on the type of exchange rate and the amount of money being sent, with most fees ranging between $0 and $4.
| Exchange rate type | CAD$4 fee | Zero fees |
| --- | --- | --- |
| Fixed rate | Sending below 75,000 INR | Sending above 75,000 INR |
| Indicative rate | Sending below CAD$1,500 | Sending above CAD$1,500 |
Check if there are any Money2India promo codes available
What types of transfers can you carry out with Money2India?
With Money2India, you have a variety of options to choose from when transferring money from Canada to India. You can use different sending methods for different recipients once you have set them up in your account. These options include:
ICICI bank transfer. This is an electronic transfer of funds, where the money is deposited into an ICICI bank account in India from your ICICI bank account in Canada.
Bank transfer. In addition to ICICI, Money2India allows transfers to over 100 different banks with 75,000+ branches across India.
Visa debit card. An electronic transfer can be placed onto a resident Visa debit card that was issued in India.
Demand draft. There are over 700 locations in India where a demand draft can be cashed for your recipient. A demand draft is a financial bank draft that can be paid on demand.
Fixed rate transfer. A fixed exchange rate lets you know exactly how much money your recipient will receive.
Indicative transfer. An estimated exchange rate can be used to forecast how much your recipient will receive based on market trends.
Mobile app transfer. The Money2India mobile app allows you to send convenient and affordable transfers.
Using the mobile app
The Money2India mobile app offers a number of convenient features.
Voice command. Initiate transactions using Siri on iOS phones.
Social pay. Add recipients through social apps and networks including WhatsApp, Gmail and Facebook.
Quick pay. Repeat the same transaction in only three clicks.
Easy login. Log in with a four digit pin or your fingerprint.
Account registration. Sign up for an account on Money2India with the mobile app.
The registration and transfer process
You will need to follow a few simple steps before you begin sending transfers with Money2India:
Register for an account.

Accounts are free, and you can sign up in under 10 minutes by providing your personal details, including contact information, proof of ID and bank account details.
Enter your transaction details.

Enter all of your relevant transaction information, including the amount and currency you plan to send, along with your recipient's personal and banking information. Add multiple recipients to your account and Money2India will store information so you don't need to resubmit for future transfers.
Specify your exchange rate. Choose between an indicative or predicted rate which uses the market rate at the time of transfer or lock in a fixed transfer rate which uses the rates available at the time of booking.
Finalize the transaction.

Once you s

ubmit your transfer request, you will receive an online tracking number by e-mail so that you know when your funds have been delivered.
Pros and cons of using Money2India
Pros
Convenience. Conduct your money transfer online or through the Money2India app without leaving the comfort of your own home.
Low fees. Pay reasonable fees (around $4) for money transfers to India, with certain transactions qualifying for zero fees.
Competitive exchange rate. Access competitive exchange rates that are on par with many other money transfer services and often beat out the bank.
Fast transfer speeds. Send money within 24 hours for most transfers.
Donate to charities. In addition to money transfer services, Money2India also facilitates Donate2India, which allows you to send money directly to charities in India.
Cons
Limited currencies and countries. Money2India only allows for money transfers to India.
Possibility of delays. Transfers can take up to 2 – 3 business days in some circumstances.
Compare Money2India to other money transfer services
Our table below lets you compare services you can use to send money abroad. Compare fees, exchange rates and discounts from different money transfer services, and when you have made your choice, click Go to site.
Bottom line
While Money2India is a low fee service with competitive exchange rates, you should still compare all of your money transfer options to make an educated decision about how to transfer your funds. Pay attention to transfer fees, exchange rates and turnaround time before booking a transfer to make sure that the provider you choose can meet all of your needs.
Learn more about sending international money transfers in our detailed guide.
Frequently asked questions about Money2India
You may also be interested in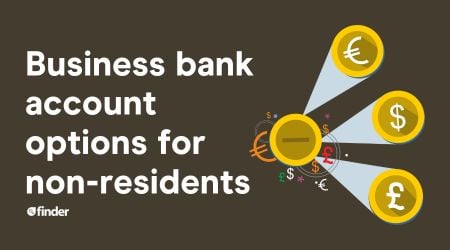 Foreign businesses can manage Canadian funds with a multicurrency spending account offered by an international transfer service.
Read more…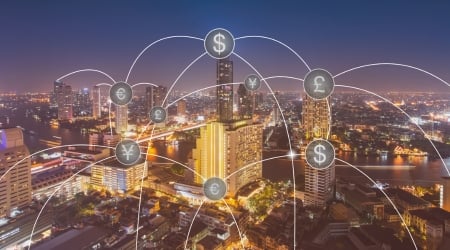 Wondering how to send large sums of money overseas? Compare bank transfers, money transfer services, bitcoin and more.
Read more…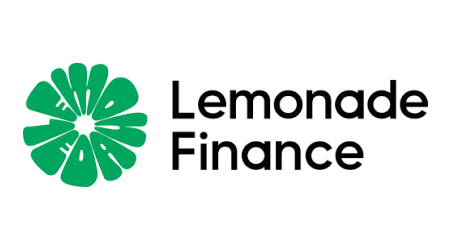 Your guide to the exchange rates, fees and processing times of Lemonade Finance international money transfers.
Read more…
More guides on Finder
Ask an Expert
You must be logged in to post a comment.