Finder is committed to editorial independence. While we receive compensation when you click links to partners, they do not influence our content.
Investing in healthcare stocks
Learn the benefits and risks of investing in pharmaceuticals, biotech, health insurance and more.
Invest with Wealthsimple Trade
Get 2 free stocks
Free trades
$0 account fee
Go to site
Finder is committed to editorial independence. While we receive compensation when you click links to partners, they do not influence our opinions or reviews. Learn how we make money.
The healthcare sector is large and complex. Investors must be wary of governmental regulations and political shifts before allocating funds.
What are healthcare stocks?
Healthcare stocks belong to the healthcare sector of the stock market — one of 11 sectors defined by the Global Industry Classification Standard. Companies within the healthcare sector provide medical services, including insurance, medical equipment and pharmaceuticals.
The healthcare sector is large, accounting for nearly one-fifth of the overall gross domestic product (GDP) within the US. The healthcare sector is also complex, given government and professional licensing regulations, research costs and the rapid evolution of the medical field.
What subcategories does it include?
The healthcare sector can be further divided into the following major industries:
Healthcare facilities. These include hospitals, clinics, laboratories, mental health facilities and nursing homes.
Health insurance. Companies responsible for providing and underwriting health insurance policies also belong to the healthcare sector.
Medical equipment. Medical equipment providers design and manufacture equipment used across the sector, from CT scanners to surgical gloves.
Pharmaceuticals. Biotech firms and major pharmaceutical firms work to research, develop and distribute generic and name-brand drugs.
How to invest in the healthcare sector
There are two ways to invest in the healthcare sector: individual stocks or exchange-traded funds (ETFs). Individual stocks offer targeted investment opportunities but have limited market exposure. Sector-tracking ETFs are more diverse and less risky than individual stocks but are accompanied by expense ratios.
Before you can invest, you'll need a brokerage account. Here's how the investment process works:
Pick a platform. Online brokerages are plentiful, so conduct your own research to find the platform best suited to your investment goals.
Open an account. If you opt for a web-based brokerage account, you can complete the application process online.
Fund your account. Before you can purchase securities, fund your account with an external transfer.
Select your securities. Search for stocks and ETFs by sector using your platform's research tools.
Place an order. Once you've found a security you'd like to purchase, indicate how many you'd like to buy and submit your order.
Monitor your investments. Log in to your brokerage account to track your investments.
What stocks are in the healthcare sector?
The list below shows some of the healthcare stocks Canadian investors can buy into on either Canadian or US exchanges. If you're interested in a specific company, take some time to carefully research it — including its history and financials — before you buy in.
Insurance
Great-West Lifeco Inc. (TSX: GWO)
Life and health insurance, retirement and investment services, financial planning
Sun Life Financial Inc. (TSX: SLF)
Life and health insurance, financial management
Manulife Financial Corporation (TSX: MFC)
Insurance and financial services provider in Canada, the US and Asia (headquartered in Canada)
Medical facilities & in-patient care
WELL Health Technologies Corp. (TSX: WELL)
Primary healthcare facilities
Medical Facilities Corporation (TSX: DR)
US surgical facilities
Jack Nathan Medical Corp. (TSXV: JNH)
Primary care medical clinics in Walmart stores
Senior care
Chartwell Retirement Residences (TSX: CSH-UN)
Senior living
Sienna Senior Living Inc. (TSX: SIA)
Senior living and long-term care (LTC) facilities
Home healthcare
Nova Leap Health Corp. (TSXV: NLH)
Home healthcare services
Viemed Healthcare, Inc. (TSX: VMD)
US in-home healthcare solutions and equipment
Technology & software
Hamilton Thorne Ltd. (TSXV: HTL)
Technology for fertility treatments, stem cell research and development biology research
Protech Home Medical Corp. (TSXV: PTQ.V)
Ventilators and CPAP machines for respiratory conditions
Vitalhub Corp. (TSXV: VHI)
Healthcare technology to help medical and human services providers manage case files, patient flow and staff workflow
Enlighta Inc. (TSXV: NLTA)
Clean (green) healthcare technology
Nanalysis Scientific Corp. (TSXV: NSCI)
Portable nuclear magnetic resonance (NMR) spectrometers
Opsens Inc. (TSX: OPS)
Fibre optic sensors for the medical, energy and industrial sectors
TELUS Corporation (TSX: T)
Telecommunications (including healthcare IT solutions)
Vigil Health Solutions Inc. (TSXV: VGL)
Hardware and software solutions for senior care
Pharmaceuticals, medicine and alternative health
Jamieson Wellness Inc. (TSX: JWEL)
Vitamins, minerals and supplements
Aleafia Health Inc. (TSX: AH)
Medical cannabis
Aphria Inc. (TSX: APHA)
Medical cannabis
CareRx Corporation (TSX: CRRX)
Pharmacies in long-term care (LTC) facilities
Medexus Pharmaceuticals Inc. (TSXV: MDP)
Prescription and non-prescription (OTC) products in the both Canada and the US
Do Canadian healthcare stocks pay dividends?
Yes, some do. For example, Jamieson Wellness Inc. (TSX: JWEL), Chartwell Retirement Residences (TSX: CSH-UN), Sun Life Financial Inc. (TSX: SLF) and TELUS Corporation (TSX: T) all pay dividends. The same cannot be said of all publicly-listed healthcare companies, however. As of the time of writing, Nova Leap Health Corp. (TSXV: NLH), Vitalhub Corp. (TSXV: VHI) and CareRx Corporation (TSX: CRRX) do not pay dividends.
Whether or not a company pays dividends is up to its board of directors' discretion. Rather than make payments to shareholders, board members may opt to reinvest profits back into the company to accelerate growth. On the other hand, they may choose to payout dividends to strengthen the company's shareholder base and attract new investors.
You can check whether a company pays dividends by visiting its corporate website or sites like Yahoo Finance.
What ETFs track the healthcare sector?
You can invest in healthcare ETFs on Canadian exchanges, but if you're looking for more options, you can also explore ETFs that trade on stock exchanges in other countries like the NYSE or the NASDAQ in the US. There are several Canadian-based brokerages that offer access to international exchanges on which healthcare ETFs trade including Interactive Brokers and Questrade.
Popular ETFs in the healthcare sector include:
Harvest Healthcare Leaders Income ETF (TSX: HHL)
iShares Global Healthcare Index ETF CAD-Hedged (TSX: XHC)
Brompton Global Healthcare Income & Growth ETF (TSX: HIG)
CI First Asset Health Care Giants Covered Call ETF Common Units (TSX: FHI)
Evolve Global Healthcare Enhanced Yield Fund Hedged Units (TSX: LIFE)
FT AlphaDEX U.S. Health Care Sector Index ETF (TSX: FHH)
Middlefield Health & Wellness ETF (TSX: HWF)
Middlefield Healthcare & Life Sciences ETF (TSX: LS)
ARK Genomic Revolution ETF (BATS: ARKG)
Fidelity MSCI Health Care Index ETF (NYSEARCA: FHLC)
First Trust Amex Biotechnology Index (NYSEARCA: FBT)
iShares U.S. Healthcare ETF (NYSEARCA: IYH)
iShares U.S. Medical Devices ETF (NYSEARCA: IHI)
SPDR S&P Biotech ETF (NYSEARCA: XBI)
Health Care Select Sector SPDR Fund (NYSEARCA: XLV)
Vanguard Healthcare ETF (NASDAQ: VHT)
How is the healthcare sector performing?
The graph below tracks the Health Care Select Sector SPDR Fund (XLV) in the US. Tracking ETF performance is one way to measure how the sector as a whole is doing.
Why invest in healthcare stocks?
Healthcare is a human necessity. This means the demand for healthcare services typically remains unchanged, regardless of how other industries rise and fall. Investing in well-established healthcare stocks can provide a cushion of security in an aggressive-growth portfolio.
Healthcare stocks also offer investors the opportunity to fund medical research. As the field continues to expand, investors can support research efforts seeking to cure disease.
What unique risks does the healthcare sector face?
The medical field is complicated, and if you don't understand what a company does or how it operates, you may want to think twice before investing.
Government legislation is another major consideration for healthcare investors. Sweeping shifts in policy — the Affordable Care Act in the US, for example — have the power to trigger significant volatility in this sector. And Health Canada as well as the FDA have the power to make or break fledgling pharmaceutical companies. If you choose to invest in this sector, keep an eye on political shifts and regulatory changes.
Compare stock trading platforms
To purchase stocks or ETFs, you'll need a brokerage account. Use this table to compare your options and find the right fit.
Bottom line
The healthcare sector offers the opportunity for profit but carries its own unique set of risks. Whether or not this sector belongs in your portfolio depends on your risk tolerance and investment goals. Explore your brokerage account options across multiple trading platforms for the account best suited to your needs.
Frequently asked questions
Image from Getty Images

Disclaimer: This information should not be interpreted as an endorsement of futures, stocks, ETFs, options or any specific provider, service or offering. It should not be relied upon as investment advice or construed as providing recommendations of any kind. Futures, stocks, ETFs and options trading involves substantial risk of loss and therefore are not appropriate for all investors. Trading forex on leverage comes with a higher risk of losing money rapidly. Past performance is not an indication of future results. Consider your own circumstances, and obtain your own advice, before making any trades.
More investing guides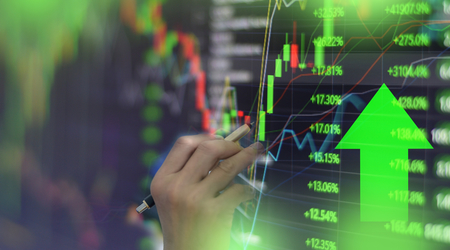 Invest in companies that work to address environmental and social issues, and adhere to sustainable corporate governance requirements.
Read more…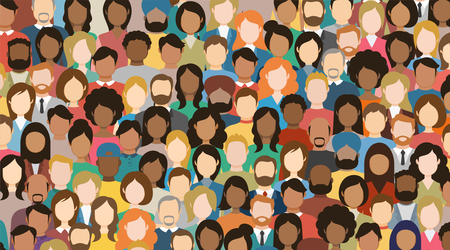 Put your money where your mouth is by rethinking how you invest to support BIPOC, LGBTQ+ and other marginalized communities.
Read more…
How to invest for retirement: 8 ways to safeguard your portfolio.
Read more…
More guides on Finder
Ask an Expert
You must be logged in to post a comment.