Subaru WRX insurance rates
Average Subaru WRX insurance rates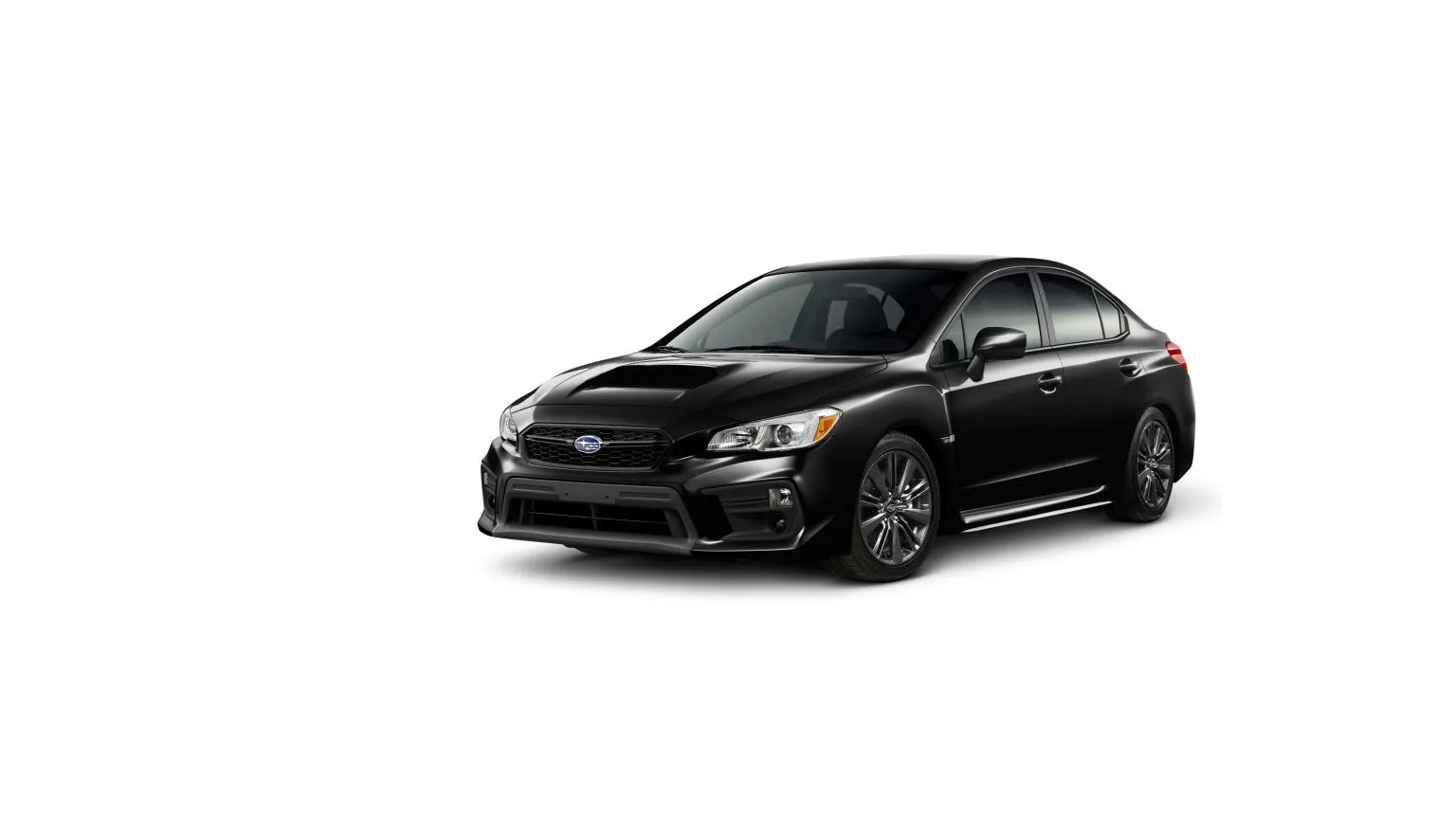 How much is car insurance for a Subaru WRX?
A 2020 Subaru WRX starts at a base price of $29,995. The average cost of auto insurance for a Subaru WRX is about $231 per month or $2,772 per year. The annual insurance cost–to–base car price ratio is 9.2%. That said, your price may be different depending on your annual mileage, driving history, location and many other factors. With so many providers and coverage options available, it's important to compare your options to get the best value.
How to compare insurance for the Subaru WRX
Shopping for auto insurance can be frustrating, and that's before you even start to work out the cost. But the reality is that coverage is mandatory in every province, so you don't have much of a choice. Besides, auto insurance can protect your vehicle from the unexpected and provide peace of mind on and off the road. So while you won't be able to avoid buying coverage, you can reduce the cost if you play your cards right. Here's what you need to know:
Price. Since policies can differ depending on provider, location and other factors, it's important to use the same details for every quote. This will allow you to compare similar policies and prices.
Deductible. Policies with higher deductibles often have lower premiums, whereas policies with lower deductibles have higher premiums. Choose an amount that fits into your budget.
Minimum coverage. Minimum coverage requirements vary by province, so you'll need to verify that your desired policy meets your provincial mandatory minimums.
Additional coverage. Consider opting for additional coverage when shopping for insurance. If you do, make sure to include your choice when getting quotes to get more accurate estimates.
Extras. You may come across extras like accident forgiveness or vanishing deductible when you shop for insurance. Consider whether or not these extra features are worth paying for.
Restrictions. Find out if any restrictions apply to your policy to avoid gaps in coverage or denied claims.
Manufacturer offer or loyalty discount. Find out if your manufacturer has any special offers or loyalty discounts through partnerships with insurance providers.
Warranty. Find out what's covered by your manufacturer or extended warranty to avoid paying for overlapping coverage.
What factors affect car insurance rates for Subaru WRX?
Insurance providers consider a number of variables when calculating your cost of insurance. While driver and location-specific factors can affect your chances of getting into an accident and the cost of repairs, your choice of vehicle has a much larger impact. Here's how the WRX measures up to other vehicles in terms of insurance costs.
Body type. The Subaru WRX is a sedan, best suited for commuting and other low-risk driving, which should reduce the overall cost of insurance.
Type of car. While the WRX is a sedan, it comes with a powerful engine and sports tuning that could allow for higher-risk driving activities. This may increase the cost of coverage.
Theft. The WRX is a sedan, which is the most frequently stolen type of vehicle. This could increase the cost of insurance.
Repairs. The WRX has fairly high repair costs, which could add up if you put a lot of wear and tear on your vehicle. With that in mind, insurance costs might be above average.
Safety ratings. The Subaru WRX has near-perfect ratings for crashworthiness, which could reduce the overall cost of insurance.
Fuel type. Gas vehicles cost less to insure than diesel and hybrid vehicles. Since the WRX runs on gas, premiums may be lower.
Trim & packages. Choosing trims or packages that increase power or overall value may lead to higher premiums. That said, options that improve visibility and safety may be eligible for auto insurance discounts.
Does the Subaru WRX qualify for auto insurance discounts?
You could save money on car insurance for your Subaru WRX if it comes equipped with these safety features.
New car discount
Anti-lock brake discount
Anti-theft discount
Passive restraint discount (Airbags, motorized seat belts, etc.)
Emergency roadside assistance discount
Subaru WRX safety & reliability ratings
The Subaru WRX (World Rally eXperimental) has been around since 1992. The compact car is known for its strong engines and sharp handling. The Subaru WRX is a high-performance variant of the company's Impreza model.
The 2020 Subaru WRX received near-perfect ratings in almost every crash test category and the Top safety pick from the IIHS.
J.D. Power gives the 2020 WRX a slightly below average 77/100 stars for reliability. This could be due to above average frequency of repairs and high average repair costs.
Subaru WRX maintenance
The Subaru WRX was initially designed as a rally car, meaning it was built with performance in mind. These vehicles are below average in terms of reliability and may require frequent maintenance if you are taking it off road or putting it through intensive driving. But even if your WRX is treated properly, it's important that you bring it in for routine maintenance to ensure everything is running smoothly. Here's what you need to know.
Subaru Recommends service appointments every 6 months or 10,000 kilometres whichever comes first. The first appointment includes replacing the engine oil and filter, inspecting various components and servicing the battery.
Oil changes should cost between $75 and $150, but your price may vary depending on the repair shop you visit.
Is an extended warranty worth it for the Subaru WRX?
The WRX is backed by Subaru's New Car Limited Warranty, which covers defective OEM parts and service for 3 years or 60,000 kilometres. It also comes with a 5-year/100,000 kilometre powertrain warranty, 3-year/60,000-kilometre Wear Item Limited Warranty, 5-year rust warranty and roadside assistance.
Contact your dealership for full coverage details on each of these plans. Subaru's hold lower reliability ratings than most cars and are designed for performance, so you may want to consider one of the plans.
Bottom line
Initially designed as a rally car, the WRX is a four-door performance sedan. Although it's equipped with a suite of great safety and driver assistance features, the WRX is slightly unreliable. Maintenance is needed more frequently than similar vehicles and repair costs may be high. That said, you should compare your options to find the best coverage for your Subaru WRX.
Frequently asked questions about the Subaru WRX
More guides on Finder
Ask an Expert
You must be logged in to post a comment.