Finder is committed to editorial independence. While we receive compensation when you click links to partners, they do not influence our content.
RV Insurance in 2021
Learn all about RV insurance coverage.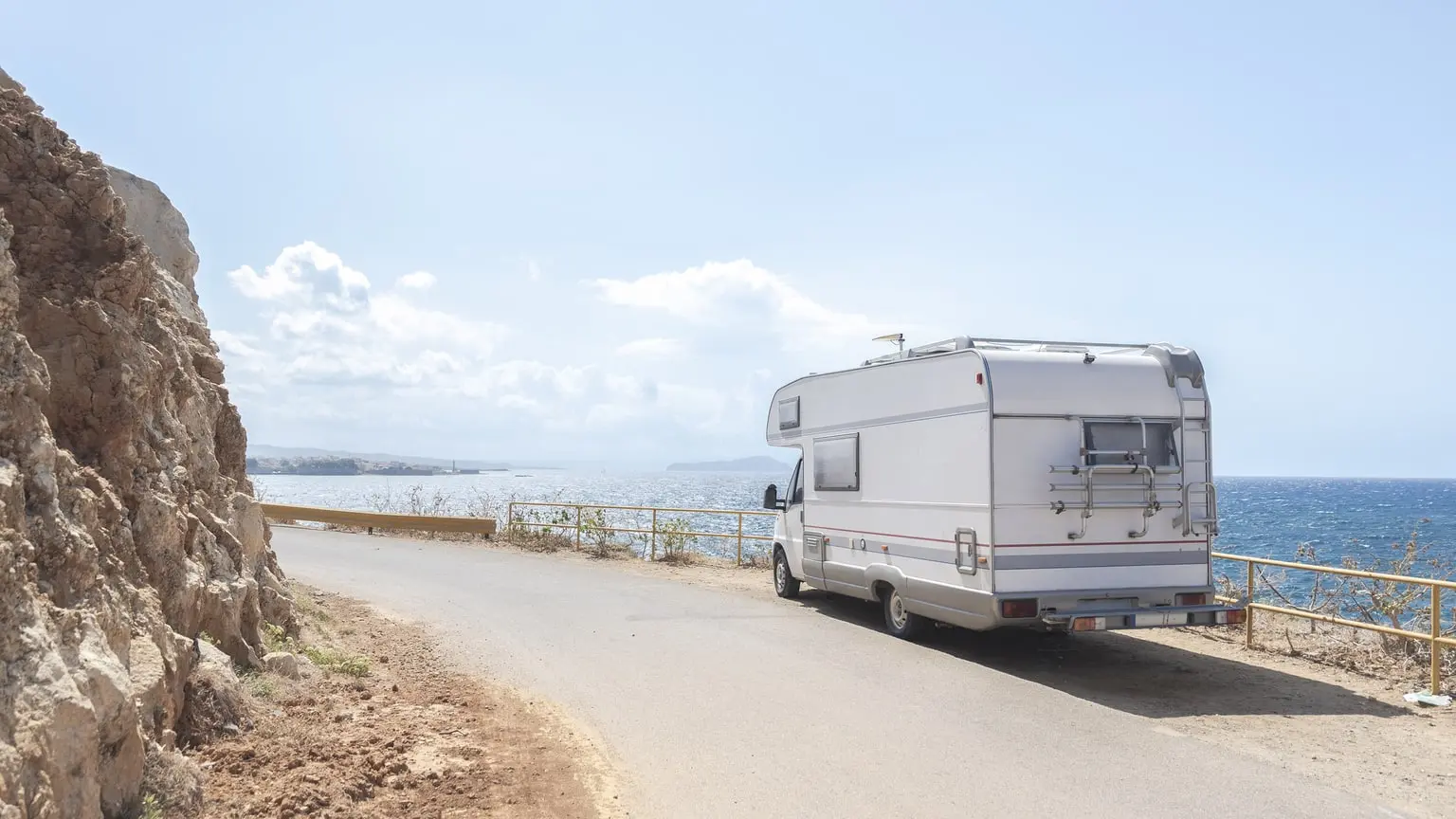 Your RV is your pride and joy, your summer home, your ticket to the best road trips. It's also a huge investment, and one that you can protect with the right insurance policy. To get the best price and the right protection consider what coverage you absolutely need and what you can skip.
Compare free RV insurance quotes online
What can I do to get cheap RV insurance premiums?
The cost of RV insurance varies depending on the size, make, model and year of your RV. Because those factors can vary so much, the cost of RV insurance could range anywhere from $20 to over $1,000 every month. A basic liability only policy could start at only a couple of hundred dollars a year.
The cost of insurance premiums will also be impacted by how you're using your RV and which insurance company you go with. So get RV insurance quotes from a range of providers to check prices.
Here are some ways to bring down the cost of insurance:
Get the right level of coverage. Only pay for coverage you need with limits that are high enough to replace your RV.
Shop for discounts. You can save on RV insurance with discounts — including safe driver, bundling, paying upfront and more.
Add security. RVs with security systems like cameras, light sensors and alarms have lower risk and lower premiums.
Reduce unnecessary trips. If you're hitting the road regularly, your premiums will be higher than seasonal road trippers who store their RVs for longer periods of time.
Buy a less expensive RV. Big, shiny new RVs cost more to insure than slightly older or used ones.
Do I need RV insurance?
Typically you need RV insurance if:
You ever drive your RV on public roads.
Your RV is loaned or rented.
You might not need RV insurance if:
You tow your RV behind another vehicle.
What do the different types of RV insurance cover?
| What's covered | Coverage type |
| --- | --- |
| Someone runs into your RV | |
| You damage someone's car or property | Property damage liability |
| You hit another car and the driver or passenger is injured | |
| You're injured after an accident | Personal injury protection |
| Someone damages your RV in a hit and run | |
| Your RV is damaged from a fire or storm | |
| You're injured in a car crash and can't work | Personal injury protection |
| The TV in your RV is stolen | |
| Your RV breaks down and needs to be towed | |
| You won't be using your RV for a few months and want to pause your insurance | |
| Your pet is injured during a vehicle collision | |
| Your campground golfcart is run over | Additional vehicle coverage |
| A flat tire keeps you at the campground for an extra few days | |
How does RV insurance cover my personal belongings?
The type of coverage that protects the personal belongings in your RV is called contents coverage. Contents coverage can include coverage for loss or damage to carpets, household goods, DVDs, clothes, entertainment systems, televisions, furniture, furnishings, jewelry, tools and more.
Similar to home insurance, some RV insurance companies offer add-ons for a higher level of coverage for your RV contents, or increasing the insured limit for specified valuable items.
How much RV coverage do I need?
Consider these factors carefully when comparing touring or static RV or camper trailer insurance quotes.
How much is your RV worth? Consider how much it would cost to repair or replace your RV following an insured event and make sure your total coverage maximums can cover the costs. If your RV is brand new, you'll probably want a policy that offers new RV replacement. Owners of older RVs should do a little research to determine the market value of their RV.
How much do you use your RV? Plan for how many road trips you'll take, what kind of terrain you'll face and how far you'll be going. Typically, more use means more coverage needed.
What risks do you need your policy to cover? Third-party liability coverage is always required, and adding collision is generally a good idea. You can also add other coverage on top of those two. You might want coverage for roadside assistance in case of a breakdown if you take many road trips. If you travel with expensive belongings, consider adding contents coverage. If you stay at campgrounds, comprehensive covers you for fire, theft or vandalism.
What are the types of insurance by RV size?
RV insurance protects your camper, motorhome or fifth wheel from damage on the road and at the campsite. Similar to both car and home insurance, RV insurance can cover both your personal belongings and damage to your RV.
Class A
This is the biggest, most expensive type of RV to insure, often as large as a bus.
Class B
Camper vans are the smallest and cheapest class of RV to insure.
Class C
Midsize mini motorhomes or cab-overs have mid-range insurance rates.
What RV insurance exclusions should I be aware of?
It's important to be aware of what your RV insurance won't cover so you can avoid a denied claim or paying for damage out of pocket. Typically RV insurance won't cover damage related to:
Old damage or faulty repairs
Tires popping, breaking or bursting
Rust, corrosion, gradual deterioration or wear and tear
Mechanical, structural or electrical failure
Faulty design or workmanship
Depreciation
Fusion of electric motors
Any item that explodes
Any item with leaking liquid
Water damage except during storms
Landslide or erosion except during storms
Mold or extreme temperatures
Falling tree
Vermin, rodents, insects or birds
Legal impound
International driving
Failure to secure your RV after an accident
Unlawful use of the RV
Towed vehicles and trailers
Travel outside of Canada
Driving, storing or living in your RV
You can adjust the coverage on your RV based on whether or not you're currently using it to travel.
Insuring a stationary RV
If you're storing your RV or leaving it parked for a significant length of time, you can reduce your coverage to save money. While you'll generally still need liability, comprehensive and contents coverage, you can probably get rid of your collision or towing coverage.
Insuring an RV on the road
If you're planning on taking your RV out on the road, you'll need to make sure it has third-party liability coverage. Consider adding collision and comprehensive coverage so that it's fully insured. Vacation (or campground) liability coverage covers property damage and bodily injury while your RV is parked at a campground or RV park.
Insuring an RV you live in
If you live in your RV, your policy might look more like a mixture of homeowners, renters and car insurance. And while your RV coverage might include liability coverage, you may consider personal liability for injuries that occur in or around your RV when it's parked.
Bottom line
Protecting your RV with the right insurance is essential, and so is knowing how to navigate the nuances of your coverage. Learn more about how car insurance works in general and compare your RV insurance policy options to find the coverage you need to relax and explore Canada in style.
Questions about RV insurance
More guides on Finder
Ask an Expert
You must be logged in to post a comment.