Jeep Wrangler insurance rates
Average Jeep Wrangler insurance rates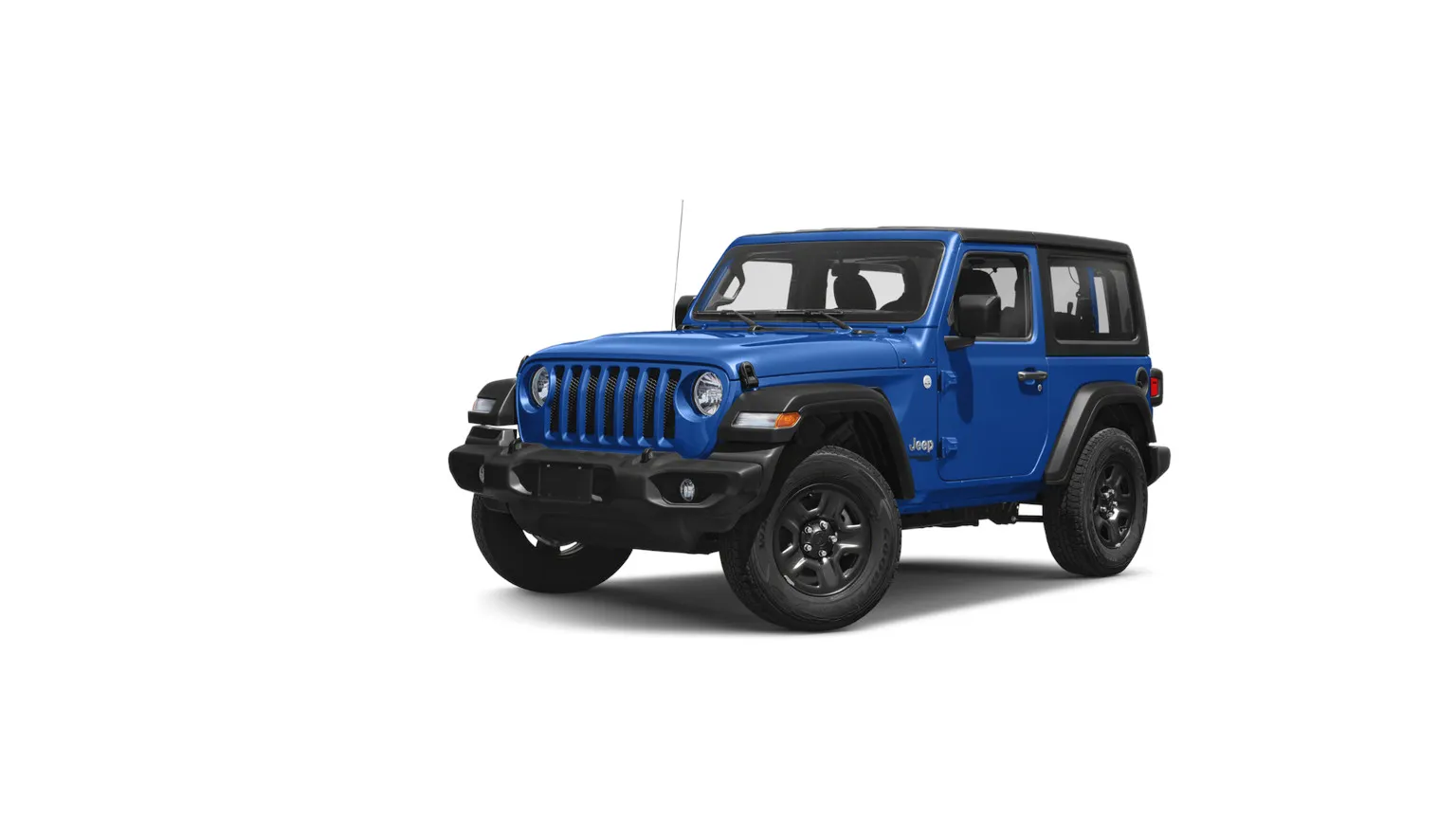 How much is car insurance for a Jeep Wrangler?
The average cost of auto insurance for a Jeep Wrangler is $174 per month, or $2,088 a year. Your actual cost could be more or less depending on host of factors including your driving record, where you live, and other details.
How to compare insurance for the Jeep Wrangler
Shopping for auto insurance can be a hassle; many providers use confusing language and every one claims to have the best price. But at the end of the day, coverage provides peace of mind on and off the road, not to mention that it's mandatory in every province. So while you can't avoid purchasing coverage, you can make the process easier if you know what to look for. Here's how to compare insurance for the Jeep Wrangler.
Price. Since policies and features can differ between providers, it's important to use the same information when getting quotes. This will help you compare similar options by price to find the best provider for your situation.
Deductible. Since your deductible amount can directly influence your monthly premiums, you should choose an amount that fits your monthly budget but won't be an issue if you need to file a claim.
Minimum coverage. Every province has different coverage requirements, so it's essential that you make sure any potential policy meets your provincial minimums.
Additional coverage. Personal injury protection and pet insurance are two additional coverage options you may come across. Regardless of which options you choose, be sure to include any additional coverage you need when getting quotes.
Extras. Features and extras can vary between providers and locations. Find out what each policy includes and what you'll need to pay extra for.
Restrictions. Find out if any restrictions apply to your policy to avoid gaps in coverage or denied claims.
Manufacturer offer or loyalty discount. Find out if your manufacturer has any special offers or loyalty discounts through partnerships with insurance providers.
Warranty. Find out what's covered by your manufacturer or extended warranty to avoid paying for overlapping coverage.
What factors affect car insurance rates for a Jeep Wrangler?
Insurance providers determine the insurance cost for your vehicle based on safety ratings, theft rates, replacement costs, damage susceptibility and other factors. While your location and driving history can influence your rates, the vehicle you drive has a much greater effect on the variables above, your make and model play an integral role in the price you pay for insurance. Here's how the Jeep Wrangler's characteristics might affect the cost of coverage.
Body type. The Wrangler is available as a two or four-door convertible SUV. This type of vehicle is best suited for off-roading and other higher-risk activities, which could lead to more expensive coverage.
Type of car. The Jeep Wrangler is a compact SUV with a price tag that starts at just under $33,000. This could make it cheaper to insure compared to luxury or performance vehicles.
Theft. According to Forbes, the Wrangler is one of the most stolen SUVs and crossovers. This could increase the cost of insurance.
Repairs. The Wrangler could be expensive to repair, especially if it is subject to heavy use. This could lead to higher insurance premiums..
Safety ratings. The Jeep Wrangler has below average safety ratings, which could lead to expensive auto insurance.
Fuel type. Gas vehicles like the Wrangler are generally cheaper than diesel and hybrid vehicles when it comes to auto insurance.
Trim & packages. Choosing models or trims that increase power or overall value could make the Wrangler more expensive to insure. However, adding features that improve visibility or safety could make insurance cheaper.
Jeep Wrangler money-saving safety features
You could save money on car insurance for your Jeep Wrangler if it comes equipped with these safety features.
Airbags
Anti-lock brakes
Anti-theft device
Parking sensors
Surround view camera system
Daytime running lights
Electronic stability control
Seatbelt pretensioners
Rear backup sensors
Lane-departure warning systems
Adaptive cruise control
Does the Jeep Wrangler qualify for auto insurance discounts?
Your vehicle may be eligible for various auto insurance discounts depending on which provider you choose. However, the exact discounts you receive may vary depending on location, provider, options, and other factors. Here are a few that should apply to the Jeep Wrangler:
New car discount
Anti-lock brake discount
Anti-theft discount
Passive restraint discount (airbags, motorized seat belts, etc.)
Emergency roadside assistance discount
Jeep Wrangler safety & reliability ratings
The iconic Jeep Wrangler began production in 1986. Available as a two or four-door convertible SUV, the 2020 Wrangler is safer, more comfortable and more efficient than its predecessors.
The IIHS gives the 2020 Jeep Wrangler average to below average ratings in almost every category.
According to JD Power, the 2020 Wrangler gets a 78/100 reliability rating.
Jeep Wrangler maintenance
The Jeep Wrangler is an all-terrain vehicle that can hold its own almost anywhere you take it. It's built to last and should require little maintenance if driven under normal conditions. However, it does have a high average repair cost, which you may want to keep in mind if you're planning on taking it off road frequently. Regardless, it's important that you adhere to a basic maintenance schedule that includes things like oil changes and inspections.
Since vehicle usage may vary depending on the owner, location and other factors, Jeep doesn't have a suggested oil change schedule. Instead, you should follow the oil change indicator system to find out when your oil needs to be changed.
Oil changes should cost between $100 and $200, but your actual cost may vary.
Some owners have experienced transmission problems, an expensive issue that could contribute to the higher average repair cost.
Is an extended warranty worth it for the Jeep Wrangler?
The Wrangler is backed by Jeep's 3-year/60,00 kilometre limited warranty and 5-year/100,00 kilometre powertrain warranty, which covers issues due to defective parts and service. On top of that, the Wrangler also comes 24 hour roadside assistance.
Bottom line
The Jeep Wrangler is an iconic off road vehicle that's been around since 1986. While its rugged design can handle almost anything you put it through, average repair costs are high, especially under heavy use. It holds below-average reliability and safety ratings which could increase the cost of insurance. In any case, it's important that you have the right coverage for your Wrangler, so you should compare your options to find out which provider offers the best value.
Frequently asked questions about the Jeep Wrangler
More guides on Finder
Ask an Expert
You must be logged in to post a comment.