Ford F-150 insurance rates
Average Ford F-150 insurance rates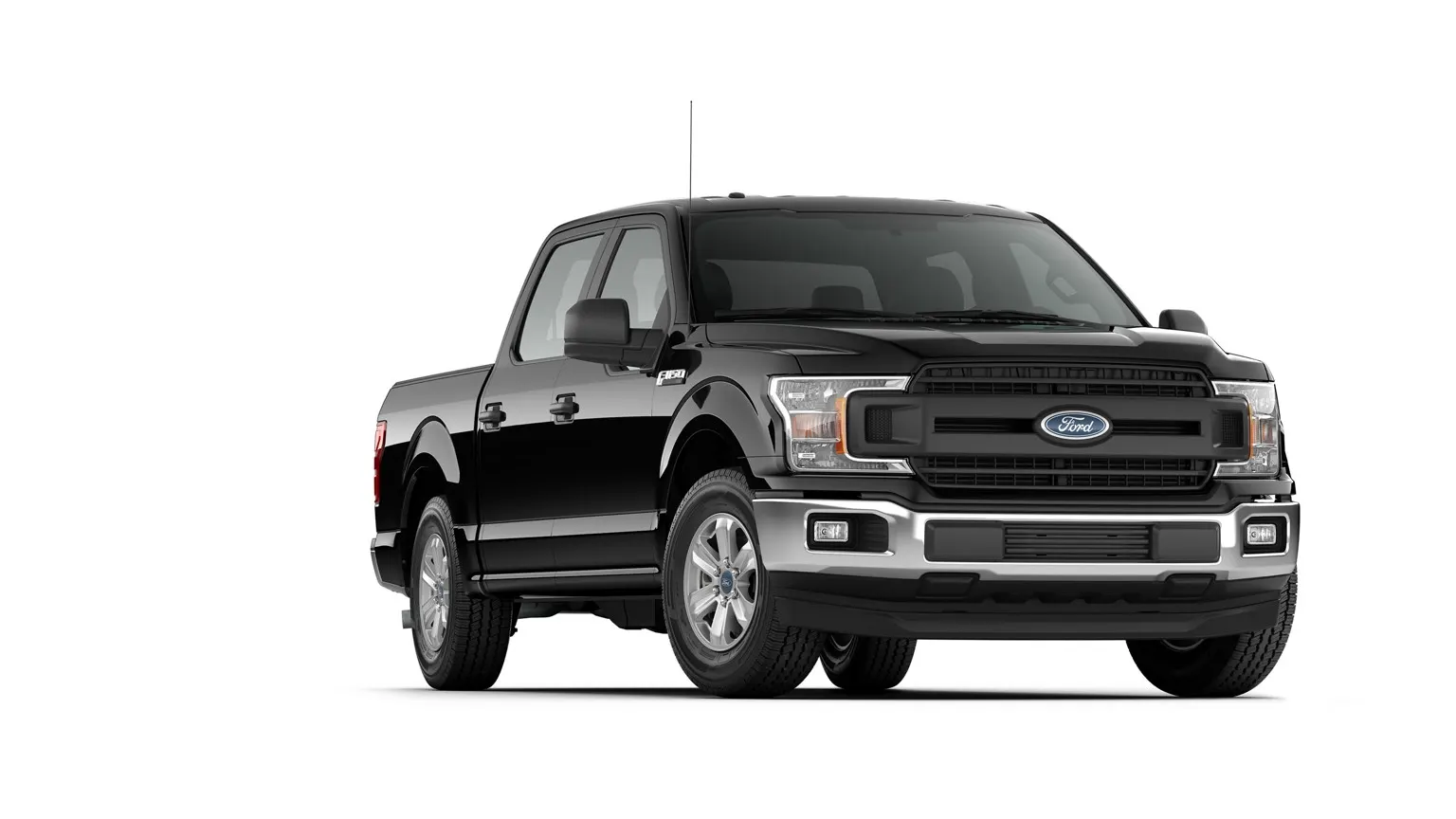 How much is car insurance for a Ford F-150?
Introduced in 1947, the Ford F-150 is one of the best-selling vehicles in North America and is widely considered the best all-purpose pickup truck on the market. Pricing starts at $28,093 but can quickly exceed $60,000 depending on your choice of model and build options.
The average cost of auto insurance for a Ford F-150 is $208 a month or $2,496 a year. The annual insurance cost–to–base car price ratio is 8.9%. Your actual cost might be different, as the price of auto insurance is influenced by a number of driver, location and vehicle-specific factors.
How to compare insurance for the Ford F-150
Auto insurance can be expensive if you don't know what to look for. And besides, nobody likes paying for something they hope to never use. But the reality is that auto insurance is mandatory in every province, not to mention that the right coverage can provide peace of mind and protection that you can't get anywhere else. So while you can't avoid buying coverage, there are ways you can reduce the cost. Here are a few factors to consider when comparing your options.
Price. Every provider claims to have the best price, which isn't always accurate since coverage can vary between policies. Use the same vehicle and driver information when getting quotes in order to compare prices on similar coverage.
Deductible. Since your deductible can influence the cost of your premiums, you'll want to choose an amount that fits your monthly budget but won't be an issue if you need to file a claim.
Minimum coverage. Every province has different requirements for minimum coverage. Be sure that your provincial minimums are met before committing to a policy.
Additional coverage. Some providers offer additional coverage options like medical payments coverage or personal injury protection. Be sure to include any desired options when getting quotes.
Extras. Find out what features are included with your policy and what other extras are available. Accident forgiveness and vanishing deductible are two of the many options you may come across.
Restrictions. Find out if any restrictions apply to your policy to avoid gaps in coverage or denied claims.
Manufacturer offer or loyalty discount. Ask your dealership if you are eligible for any manufacturer offers or loyalty programs.
Warranty. Find out what's covered by your manufacturer or extended warranty to avoid paying for overlapping coverage.
What factors affect car insurance rates for Ford F-150?
While driver and location-specific factors can influence your risk of getting into an accident, the vehicle you drive plays a much larger role. And since insurance providers calculate your premiums according to your chance and cost of filing claims, your choice of make and model will directly affect the price of coverage. Here's how the Ford F-150 measures up:
Body type. The F-150 is a rock-solid four-door pickup that would hold up well in an accident. This could decrease the cost of coverage.
Type of car. Pickups are generally designed for hauling cargo, towing, offroading and other activities that could be harder on the vehicle. Because of this, insurance premiums are usually higher.
Theft. The Ford F-Series pickups are some of the most frequently stolen vehicles around, which might make them more expensive to insure.
Repairs. While repairs should be affordable, pickups are often subject to heavy use and may require more frequent repairs, which could raise the cost of insurance.
Safety ratings. The F-150 has great safety ratings and a durable design that would protect passengers in the event of an accident. This could help reduce the cost of coverage.
Fuel type. The F-150 is available in both gas and diesel, though the gas model should be cheaper to insure.
Trim & packages. Choosing trim or packages that increase power could lead to more expensive insurance. However, adding features that improve safety or visibility could reduce your premiums.
Ford F-150 money-saving safety features
You could save money on car insurance for your Ford F-150 if it comes equipped with these safety features.
Airbags
Anti-lock brakes
Anti-theft device
Parking sensors
Surround view camera system
Daytime running lights
Electronic stability control
Seatbelt pretensioners
Rear backup sensors
Lane-departure warning systems
Adaptive cruise control
Does the Ford F-150 qualify for auto insurance discounts?
Your vehicle may be eligible for various auto insurance discounts depending on which provider you choose. However, the exact discounts you receive may vary depending on location, provider, options, and other factors. Here are a few that should apply to the Ford F-150:
New car discount
Anti-lock brake discount
Anti-theft discount
Passive restraint discount (Airbags, motorized seat belts, etc.)
Emergency roadside assistance discount
Ford F-150 safety & reliability ratings
The 2020 Ford F-150 holds mostly good safety ratings from the IIHS.
The 2020 Ford F-150 has an excellent 86/100 star reliability rating from J.D. Power. That said, your experience may vary depending on your choice of model and the way you drive it.
Ford F-150 maintenance
The F-150 is a heavy-duty vehicle that's designed to handle almost anything you put it through. Since it's often used as a work truck, the F-150 is quite reliable and requires little maintenance to keep it on the roads. However, considering that it may be subject to heavier use than other vehicles, it's important to stick to a routine maintenance schedule. Here's what to expect:
While newer F-150s are equipped with an Intelligent Oil Life Monitor to tell you when to change the oil, Ford generally recommends an oil change every 8,000-16,000 kilometres. That being said, vehicles that undergo heavy use should have the oil changed more frequently.
Oil changes should cost between $100 and $200, but your price may vary depending on where you have it serviced.
Consult your owners manual for more details on the service schedule for the Ford F-150.
Is an extended warranty worth it for the Ford F-150?
The F-150 comes with a standard three-year/60,000-kilometre limited warranty and five-year/100,000 kilometre powertrain warranty. New vehicles can also include five years/100,000 kilometre of corrosion protection and roadside assistance.
Ford offers a range of extended service plans that serve the same purpose as an extended warranty. Coverage varies depending on the plan you choose, but all options are designed to cover the cost of unexpected repairs. They include OEM part replacements, service by licensed Ford technicians, 24-hour roadside assistance and a rental vehicle allowance.
Bottom line
Designed as a durable but comfortable all-purpose pickup truck, the F-150 has become the best selling vehicle in the country. Equipped with a number of safety features and crash test ratings, you should have no trouble finding coverage for the F-150. Explore insurance rates to find the best deal for you.
Frequently asked questions about the Ford F-150
More guides on Finder
Ask an Expert
You must be logged in to post a comment.