Finder is committed to editorial independence. While we receive compensation when you click links to partners, they do not influence our content.
The 6 best banking apps in Canada
Easily check account balances, transfer money, manage points and more with the 6 best mobile banking apps in Canada
The best mobile banking apps lets you do a range of banking tasks without visiting a branch or logging onto a computer. We've rounded up the best banking apps available in Canada today, so you can choose the one that's right for you.
Find the best banking app in Canada
#1 BMO Mobile Banking App
BMO's user-friendly mobile banking app lets you deposit cheques using your phone, view your accounts, pay bills and transfer money. You can also send and receive money and activate your credit card from the app. And all of this is backed by BMO's Electronic Banking Guarantee.
Ratings
Apple App Store ranking: 4.6/5 based on 90,031+ reviews
Google Play Store ranking: 4.2/5 based on 63,145+ reviews
#2 Tangerine Mobile Banking
The Tangerine Mobile Banking app is secure and very user friendly. Tangerine was the first bank in Canada to introduce voice banking and touch ID on its mobile banking app. It also has a secure live chat feature for clients to get help while using the app in real time.
Ratings
Apple App Store ranking: 4.7/5 based on 50,313+ reviews
Google Play Store ranking: 4.4/5 based on 27,657+ reviews
#3 PC Financial Mobile
Ideal for everyday banking, the PC Financial Mobile banking app is both secure and easy to use. Users can check their PC Optimum points balances on the app and get real-time notifications related to spending, refunds, payroll deposits, payment due dates and more.
Ratings
Apple App Store ranking: 4.7/5 based on 196,682+ reviews
Google Play Store ranking: 4.4/5 based on 32,379+ reviews
#4 RBC Mobile
In the past, RBC's award-winning mobile banking app has received the highest customer satisfaction ratings. Users can redeem RBC rewards points within the app and keep their accounts secure with biometric access. They can also temporarily lock their credit card if it gets lost. The app also offers personalized tips for spending and saving.
Ratings
Apple App Store ranking: 4.8/5 based on 205,951+ reviews
Google Play Store ranking: 3.7/5 based on 35,747+ reviews
#5 CIBC Mobile Banking App
CIBC's mobile banking app was rated #1 in Canada for 2021 for customer service by JD Power. It earned this ranking based on their user experience and workflow. It includes features that other banking apps don't have like being able to open a new account being able to order foreign cash from the app.
Ratings
Apple App Store ranking: 4.1/5 based on 38,017+ reviews
Google Play Store ranking: 4.3/5 based on 16,983+ reviews
#6 Scotiabank Mobile Banking
Scotiabank's award-winning banking app is very user friendly and secure — you won't have to worry about privacy. It has a full range of money management features and even gives you access to your TransUnion credit score. The Quick Balance feature lets you check your account balance without having to sign in.
Ratings
Apple App Store ranking: 4.7/5 based on 376,172+ reviews
Google Play Store ranking: 2.8/5 based on 450,738+ reviews
App store rankings are accurate as of December 21, 2022.
How we picked the
best mobile banking app in Canada
Did we choose according to who we liked best or who used the brightest colours? No. Our methodology was based several factors including consumer rankings, app store rankings, national survey results, security and support. The following 2 factors ranked the highest in our methodology:
Features. The more the merrier. We like apps that let you manage and personalize your money stuff as much as possible. We also have a soft spot for extras that help you understand where and what you usually spend your money on.
Simplicity of use. An app can have a million features and still be a user experience nightmare. All the top apps that we've selected look clean and tidy and are fairly easy to use from the first time you start fiddling around with them.
How to choose the best mobile banking app for you
While it's nice to have a bank account with an intelligent mobile app, most consumers would agree that this shouldn't be their number one priority. You may prefer to choose your bank based on the interest rates, incentives and customer service offered instead.
With that said, here are the factors you may want to consider when choosing the best mobile banking app for your needs.
Branch access.

Some of the top apps are produced by mobile-only banks. If you want access to a local branch, you'll have to avoid these apps.
Budgeting help.

Some apps double up as powerful budgeting software, allowing you to clearly see where your money is going, and where you can stand to reduce your spending in order to save more.
Customer service.

Some of these apps connect you to directly to a staff member via live chat. This is arguably the most efficient way to receive assistance. Others app include a phone line for customer queries, while some rely on an email ticket service.
Range of useful features and ease of use.

For the most part, this is subjective. Consider which features you need the most: quick ways to check your balance and/or rewards points, easy bill payments, money transfers, mobile cheque deposit or other features.
What is mobile banking?
Mobile banking is a system that lets the customer of a financial institution process transactions through an app on your smartphone or tablet. This is not to be confused with contactless payments, which use Near Field Communications (NFC) technology to allow you to use your phone to pay for things by tapping it near another device.
Compare savings accounts with mobile banking apps
What are the advantages of mobile banking?
Save on time. Instead of going to a bank and waiting in line to talk to someone, you can check account balances, schedule and receive payments, transfer money and organize your accounts from anywhere.
Convenient for managing funds on-the-go. Do your banking at a time and place that suits you without having to worry about business hours.
Stay on top of your finances while traveling. Banking apps allow you to get help from anywhere in the world with Wi-Fi, regardless of whether or not there's a branch nearby.
Security measures are built into the app. Generally, good mobile banking apps have a security guarantee. Still, some banks offer a conditional 100% reimbursement should an unauthorized mobile transaction occur. If you want to learn more about how you can help keep your account safe, check your bank's website for any helpful tips.
What to look out for with mobile banking apps
Before you start mobile banking, here's what you should look out for.
Security of financial transactions are paramount to any mobile banking app. Ensure that all your financial details are kept safe with proper authentication by having a user ID and password. Some banks may also incorporate a PIN number or fingerprint and facial recognition to keep you safe.
Access to customer service. Banks have a lot of customers, so they need to able to produce a mobile banking infrastructure to handle large volumes of transactions at a time. Services should be available 24/7 and all systems should be working within the app.
Is mobile banking available for your bank? It's possible that some smaller banks don't have mobile apps available. If you prefer to handle most of your finances from your phone, check to make sure an app is available before signing up for an account with a new bank.
The difference between digital banking and mobile banking and how to compare digital banking providers
Mobile banking FAQs
More on digital banking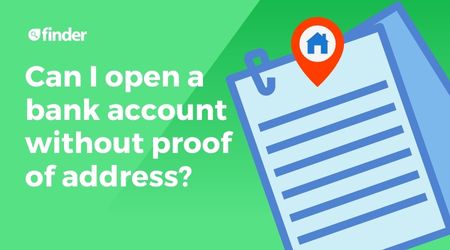 Digital bank accounts are easy to open with government-issued ID. You may not need additional proof of residency.
Read more…
Looking for Revolut alternatives in Canada? These challenger banks and financial apps may be just what you need.
Read more…
Earn cash back when you link your bank account and make eligible purchases with this innovative mobile app.
Read more…
More guides on Finder
Ask an Expert
You must be logged in to post a comment.