Finder makes money from featured partners, but editorial opinions are our own.
How to invest $10k
Put that $10k to work with these top 6 investment picks.
Invest with CIBC Investor's Edge
Free trades for Young Investors
Low trading fees
Easy to use app
Go to site
Before you invest $10k
Before you throw your $10k into investments, consider tackling these common financial tasks:
Pay off high-interest debt. If you have any credit card debt or personal loans, pay these off first. They often have interest rates higher than what you'd earn in any investment vehicle, so you'll come out ahead if you pay them down.
Beef up your emergency fund. Keep 3-6 months' worth of bare-bones expenses in a high-yield savings account where you can have instant access to it in an emergency.
Create a vacation or holiday fund. If vacation or holiday expenses tend to creep up on you every year, consider setting aside part of your $10k to cover these expenses. Keep this money in a high-yield savings account the same as you would your emergency fund.
Kids' education fund. If you have children, you may consider setting aside a portion of the $10k for their post-secondary education.
How to invest $10k
How you should invest $10k depends on a host of things: your age, goals, investment knowledge, and risk tolerance. You'll need to have a clear picture of these to build a $10k portfolio.
If you're in your early 30s and want a long-term portfolio focused on growth, here's what it might look like:
| Investment type | Percentage |
| --- | --- |
| GICs and bonds | 0-15% |
| Stocks, ETFs and mutual funds | 70-90% |
| Real estate and alternative investments | 0-25% |
To make the most of many of the investments below, you may need a new brokerage account.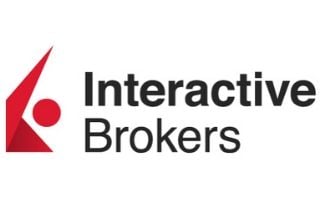 Finder Award
Interactive Brokers
---
Access to international stock exchanges
Low margin rates
Powerful research tools
Invest in an RRSP
If you're looking to save for retirement, you can get a jump start by opening a Registered Retirement Savings Account (RRSP).
Pros
Tax-free growth. You fund an RRSP with pre-tax money, so it can grow in the account without being subject to tax.
Use funds for qualifying expenses. You can withdraw funds before you turn 71 for qualifying expenses, such as your first home (through the Home Buyers' Plan) or certain educational expenses (through the Lifelong Learning Plan).
Cons
Can't use funds until retirement. You'll pay a penalty if you withdraw RRSP funds before you're 71.
Limited investment options. RRSP plans use simple investment vehicles like stocks, bonds and mutual funds.
Can't invest funds directly. RRSP contributions are deducted straight from your salary, so you can't make a one-time, lump-sum contribution.
Investments that can be held in an RRSP
RRSPs are designed to hold certain types of assets including:
Stocks
Bonds
Guaranteed Investment Certificates
Mutual Funds
Exchange-Traded Funds
Labour-Sponsored Funds
Mortgage Loans
Foreign Currency
Income Trusts
Invest with a robo-advisor
If you'd like some guidance on how to invest $10k, a robo-advisor may be a good alternative to a traditional adviser.
Pros
Inexpensive. Required fees and investment minimums are much lower than with a traditional financial adviser.
Goals-based investing. Robo-advisors make algorithmic recommendations based on your goals, risk tolerance and investing timeline.
Requires minimal time or effort. Robo-advisors keep your portfolio in tip-top shape by performing routine tax-loss harvesting and automatic rebalancing.
Some offer human assistance. Robo-advisors like CI Direct Investing give you access to professional financial advisors to answer your questions and provide advice.
Cons
Limited flexibility. You typically can't choose your own investments.
Not entirely personalized. Robo-advisors give advice based on the questions they ask you. But they can't ask follow-up questions if your situation is unique.
Relatively new. Robo-advisors came on the scene after the Great Recession, so we don't know how they'll help investors during the next economic downturn.
Compare robo-advisors
Invest in stocks with a self-directed brokerage account
Brokerage accounts are accounts opened with an investment company. It's like a bank account, only the account holds stocks instead of cash deposits. If you're more of a hands-on investor, $10k is more than enough to get started with an online broker.
Pros
Variety. Many brokers offer stocks, mutual funds, bonds, ETFs and options.
Freedom. You have full control to invest however you want.
Help when you need it. Many top online brokers offer investment advice in the form of extensive research centers, in-person support and automated investment strategies.
Cons
Potential mistakes. You could make costly mistakes with your $10k if you don't have a lot of investing experience.
Fees. Many online brokers are moving toward a commission-free model, but there are still some that charge hefty fees.
Compare online stock trading platforms
Invest in bonds
If you plan on making a big purchase in the near future, such as buying a home or sending the kids to college or university, it may make sense to invest your money in bonds. Terms typically range from a few months up to 30 years.
Pros
Little risk. Bonds are considered stable investments and carry less risk than other securities.
Provide passive income. Bonds produce a steady, fixed income and offer higher returns than other safe investments like savings accounts.
Cons
Risk varies. Government bonds are typically safer than corporate bonds, although this isn't always the case. You'll want to check what letter grade it was assigned by the credit rating agencies.
High investment minimums. Bond prices usually start at $1,000. But some can cost much more than that.
Could lose value. Your bond could lose value if the issuing entity defaults or interest rates rise when you're ready to sell.
Invest in peer-to-peer lending
Lend your money to other individuals in need through peer-to-peer (P2P) lending.
Pros
Lucrative returns. The average investor earns between 5% and 9% interest with P2P lending.
Steady cash flow. You'll receive steady monthly income as the borrower repays their loan.
You're helping someone in need. Most P2P investors enjoy lending money to help someone who needs it more than they do.
Cons
Risk of default. There's a chance you could lose your money if someone defaults on their loan.
P2P lending is new. This industry has only been around since the Great Recession, so it's hard to tell how it will do during the next economic downturn.
Unsecured loans. Often, borrowers don't put up collateral for the loans, so there's a slim chance you'll get your money back if something happens.
Bottom line
There are many different ways you could invest $10k. Whatever you choose, make sure your investments align with your needs. Weigh the pros and cons and nail down which investments will help you accomplish your goals. Then, shop around for top-rated investment accounts until you find one that suits you.
Frequently asked questions
Disclaimer: This information should not be interpreted as an endorsement of futures, stocks, ETFs, CFDs, options or any specific provider, service or offering. It should not be relied upon as investment advice or construed as providing recommendations of any kind. Futures, stocks, ETFs and options trading involves substantial risk of loss and therefore are not appropriate for all investors. Trading CFDs and forex on leverage comes with a higher risk of losing money rapidly. Past performance is not an indication of future results. Consider your own circumstances, and obtain your own advice, before making any trades. Read the Product Disclosure Statement (PDS) and Target Market Determination (TMD) for the product on the provider's website.
More guides on Finder
Ask an Expert
You must be logged in to post a comment.