Finder is committed to editorial independence. While we receive compensation when you click links to partners, they do not influence our content.
Fractional shares in Canada
Looking for a low-cost way to invest in different companies and diversify your portfolio? Find out more about fractional shares in Canada, including how to buy them.
Invest with Interactive Brokers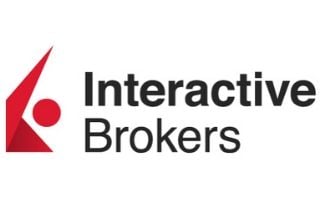 Fractional trading
Powerful trading tools
$0 account fee
Go to site
Fractional shares refer to a portion of a whole share of a company's stock. Fractional shares allow you to invest in a company you might not otherwise be able to afford whole shares in. They allow access to dividends and exposure to the market just like regular shares. Read on to find out how to invest in fractional shares in Canada.
What are fractional shares?
When you buy a share in a company, you buy a little slice of that company. A fractional share is a slice of a slice of company pie. The original slice was the "share", but if you cut that slice in half, you have 2 fractional shares instead. Sometimes fractional shares are created unintentionally like with a dividend reinvestment plan (see the box below), stock splits or mergers. Other times, the splitting is completely intentional, and done by a broker. Nowadays, a number of online brokerages support the buying and selling of fractional shares.
What is a dividend reinvestment plan?
A dividend reinvestment plan (DRIP) is when you agree with your broker that they will re-invest the dividends you receive to buy more shares. Under this scheme, you forego receiving payments in favour of growing the value of your investments more quickly.
How to buy fractional shares in Canada
In order to buy fractional shares, you'll need to use a platform that supports them. Platforms like Interactive Brokers and Wealthsimple (Canadian ShareOwner Investments Inc.) offer fractional share trading.
Some platforms also allow you to invest in fractional shares through exchange traded funds (ETFs). ETFs are like mutual funds in that you buy shares and/or bonds in a single fund containing stocks from many different companies. So, in a sense, you own fractions of all the companies in the fund.
What makes ETFs different from mutual funds?
ETFs can be traded throughout the day like stocks, whereas mutual funds can only be traded once per day after the stock market closes. Additionally, ETFs tend to have lower management and administration fees, because mutual funds are often more actively and professionally managed.
Compare brokers that offer fractional shares in Canada
How much do fractional shares cost?
The size and price of your slice of the company pie depends on the size of the entire company and the cost per share. For example, if a company is valued at CAD$1.3 billion and has a share price of $350, you'd need to have around 37,000 shares of the company to own 1% of its pie. (That's an expensive dessert!) You won't have to buy as many shares to own 1% of a smaller company with lower share prices. Keep in mind that these figures change all the time.
The cost of a fractional share depends on the price per share, and how much of a share you are buying. In the example above, the share price is $350. If you are buying half a share (a fractional share) this would cost you $175 ($350/2).
Can you still receive dividends when you hold fractional shares?
Yes, you can. Fractional share dividends will be split based on the portion of a share that you own. So if shareholders will receive $1 per share in dividends, then owning half a share will get you 50 cents in dividends. It's worth noting that if rounding means that you're due less than a penny in dividends, you're unlikely to see it hit your account.
Can you sell fractional shares?
Absolutely! Just like selling a whole share or multiple shares, owning fractional shares in a company doesn't affect your ability to sell those shares.
Intentional fractional shares
You might be wondering what goes on behind the scenes when a company offers fractional shares. Many companies intentionally offer fractional shares in order to give investors access to stocks and shares that they might not usually have access to due to the cost of one share.
For example, chocolate company Lindt has a share price of 83,300 Swiss Francs, which is around CAD$120,380. Unless you have that kind of money you wouldn't be able to have any exposure to Lindt. With fractional shares, you can buy a fraction of one share, at a proportionately lower price point.
Fractional shares also allow investors with limited funds to start investing. One of the best ways to manage risk in a portfolio is through diversification, which is impossible if you only have enough for one share. With fractional shares, you can still split your available funds between a range of different companies and diversify your portfolio like any other investor, just on a significantly smaller scale.
Dividend reinvestment
Dividend reinvestment plans allow you to reinvest your dividend payments into more shares, which slowly increases your equity. If you don't receive enough in dividends to purchase a full share, then you'll get a fractional share. If you hold the shares over a long period and receive several fractional shares in this way, then they'll be added up to make full shares, like loose change.
Stock splits
There are several different terms for stock splits, including scrip issues, bonus issues, capitalization issues or free issues. No matter what they're called, they do the same thing.
Sometimes companies choose to split their shares up to create more and make them more liquid. The split doesn't add any additional value to what there was before. There isn't a set way to split the stocks. Sometimes it might be 2 for every 1 the shareholder owns (also known as a 2 for 1 stock split). Another time it may be 3 for every 2 the shareholder owns.
In the latter example, if a shareholder owns an odd number of shares, then the remaining share will turn into 1.5 shares, leaving the shareholder with a fractional share.
A more recent example of a stock split is Apple's latest one in 2014. It issued a split of 7 for 1, which meant that for every share a shareholder owned, they had 7 after the stock split. This lowered the share price from around USD$650 to just over USD$90, which increased demand for Apple's shares.
Mergers and acquisitions
When 2 companies merge together, or one company acquires another, fractional shares may be inadvertently created. This is because an attempt will be made to ensure that one share in one company is equal to one share in the other. This might result in some stock splits or reverse stock splits.
Bottom line
You can invest in fractional shares in Canada as long as you use a broker that supports it.
Buying fractional shares is a great way to invest if you don't have a ton of money to trade with.
They also allow you to have a stake in a company that you otherwise wouldn't be able to afford whole shares in, and offer a cheaper way to diversify your portfolio.
The value of your investment varies depending on the value of the company you're investing in and the cost of its shares. As with any investment, you want to make sure your portfolio is diversified and you aren't investing with any funds you could be using to pay off debt.
Currently, there aren't many Canadian trading platforms that let you buy fractional shares, but you have some options to choose from.
Want to find out more about easy, low-cost ways of investing? Check out our guides to microinvesting and IPOs to learn more.

Disclaimer: This information should not be interpreted as an endorsement of futures, stocks, ETFs, options or any specific provider, service or offering. It should not be relied upon as investment advice or construed as providing recommendations of any kind. Futures, stocks, ETFs and options trading involves substantial risk of loss and therefore are not appropriate for all investors. Trading forex on leverage comes with a higher risk of losing money rapidly. Past performance is not an indication of future results. Consider your own circumstances, and obtain your own advice, before making any trades.
Frequently asked questions about fractional shares in Canada
More guides on Finder
Ask an Expert
You must be logged in to post a comment.