Example: Josh's first job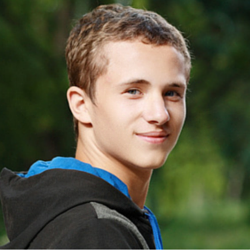 After his 16th birthday, Josh was able to get a part-time job at a local grocery store stocking shelves. He opened a youth account using his birth certificate and student ID so that his paycheques could be automatically deposited.
This means he doesn't have to take his paycheque to the bank each week and then wait for it to clear. Plus, since the account includes a debit card, he is able to withdraw that money immediately to have cash in his pocket, while transferring a portion into his savings account for his first car.