Finder is committed to editorial independence. While we receive compensation when you click links to partners, they do not influence our content.
Where to buy a car
Deciding on the best place to buy a car in Canada doesn't have to be overwhelming. We'll break down your options here.
Car Loans from CarsFast
Get matched with financing
Rates from 4.90% - 29.90%
Loan terms from 12 - 96 months
Go to site
It's no surprise that nowadays you have more choices for where to buy a car than ever before. While it's easy to think that heading to your local dealership is the only way to shop for a car, the internet has opened up many other options – some of which allow you to shop for and buy a car entirely from the comfort of your home.
So whether your goal is finding a good deal, choosing from a variety of makes and models or making your purchase as quickly as possible, you can explore a range of options here for where to buy a car in Canada.
Quick view: Where to buy a car in Canada
If you're wondering where to buy a car – whether new or used – below are some popular options.
| | Online | Dealership | Private seller | Auction |
| --- | --- | --- | --- | --- |
| Cost | Often more expensive | Often cheaper | Often cheaper | Cheap |
| Speed of purchase | Depends how much you shop around | Can be time-consuming | Can be time-consuming | Very fast |
| Used cars available | | | | |
| New cars available | | | | |
| Test drives | | | | |
| Ease of purchase | Easy | Varies — depends on the seller | Varies — depends on the seller | Easy |
The 6 best places for where to buy a car in Canada
1. Buying a car online
Websites like the Canadian Black Book, autoTRADER.ca, Craigslist, Kijiji and Carpages.ca let you browse thousands of new and used vehicles from private sellers and car dealerships.
The biggest advantage of buying a car online is that it's extremely convenient — you can compare a wide range of vehicles and prices without having to get off the couch, and without feeling pressured to buy. Of course, you'll still need to visit the seller to inspect the car and take a test drive, but shopping online can remove a lot of the legwork and hassle of comparing your options.
However, one of the problems with going online for where to buy your car is that the vehicle may not match the ad posted for it online when you show up to inspect it. There's also no way of knowing whether private sellers that list their cars online are trustworthy, so it's important to get an inspection done before you buy, check the car's history and make sure there's no finance owed on it.
The 10 best places for where to buy a car online in Canada
Clutch
Canada Drives
CarDoor
Craigslist
Kijiji
Facebook Marketplace
AutoTrader
Canadian Black Book
Carpages.ca
Go Auto
You can read our full guide to where to buy a used car online in Canada here for more information on each of these options and how to decide which is the best option for you.
Pros
Convenient. Car sale websites can help you compare an extensive range of makes and models without leaving your house.
Wide range of vehicles. You can compare the prices and features of thousands of new and used vehicles from private and commercial sellers all over the country.
No pressure to buy. When you browse cars online, you don't have to deal with the inconvenience and hassle of fending off sales pitches from dealers.
Competitive prices. The online car sales marketplace is competitive, which means you can shop around for a good deal.
What to watch out for
False listings. You can't always trust the photos and details included in online car sales ads.
You don't know who you're dealing with. There are always risks involved when buying from private sellers, so it's important to get the car inspected and make sure it's not encumbered by finance.
Buy a car online with Clutch
Pre-qualify with no impact to credit
Borrow from $7,500 with rates from 8.49%, terms from 12 - 96 months
Get the vehicle delivered to your door
2. Buying a new car from a dealership
If you want a shiny new set of wheels and that new car smell, visiting your local car dealerships is likely going to be your first stops when you're thinking of where to buy a car. You can find dealerships for all major brands in cities and towns across Canada — it's just a matter of visiting your top choices to start test-driving models.
Peace of mind is the biggest advantage of buying new. A new car is just that, new — you won't have to worry about parts being worn down, and it's much less likely to develop issues as quickly as a used car. You also don't need to worry about service records, previous body damage or any outstanding finance from the previous owner.
Unfortunately, buying a new car from a dealership also means paying a premium price. You can get a car with all the latest features, a new-car warranty and any options you desire — but you're always going to pay more than you would for a used vehicle.
Finally, buying face-to-face means dealing with sales staff. Car salespeople may not have the best reputation for honesty or integrity, so keep an eye out for the dodgy sales tactics some dealers use to prey on unwitting customers. You'll also need to deal with the pressure of sales pitches at every dealership you visit.
Pros
Peace of mind. New cars are much more mechanically reliable than used cars and you don't have to worry about their service or repair history.
New-car warranty. New cars purchased from dealerships come with the manufacturer's warranty, which can provide financial protection against any mechanical problems for several years.
Latest features and options. New cars have better fuel economy, improved safety ratings and all the latest tech features. You also have the freedom to select any extra options you want.
Trade-ins. You can trade in your old vehicle when you buy your new one to shave down the cost.
What to watch out for
Pressure to buy. You may have to deal with pushy salespeople and questionable sales tactics.
Expensive. Buying a new car from a dealership can leave a dent in your wallet.
3. Buying a used car from a dealership
A used car may not have the same level of glamour and excitement as a new vehicle, but buying used allows you to save thousands of dollars. You'll also find plenty of well-maintained used cars that have been regularly serviced and treated with the utmost care throughout their lives, so it's certainly possible to find excellent value for money.
The trouble is not all used cars have led trouble-free lives. Mechanical problems, poor servicing history and questionable repairs following previous accidents are just a few of the potential problems lurking just beneath the surface. Dealing with used car salespeople, who have a well-established reputation for dodgy sales tactics and questionable ethics, is another drawback.
Pros
Cheaper. It's much more affordable to buy used than new.
Plenty of choices. There's a huge range of choices available so you can find the right make and model.
Warranty. Dealer-sold certified used cars often come with a warranty if they're under 10 years old and have less than 60,000 km clocked.
What to watch out for
Dodgy dealers. Used car salespeople aren't always trustworthy.
Your car could come with baggage. From a poor servicing history to shoddy repairs following a previous accident or flooding, there may be more to your used car than meets the eye.
Older vehicles. Used cars usually can't sport all the modern features of a new vehicle.
Promoted for
Quick Approval
Promoted for
All Credit Scores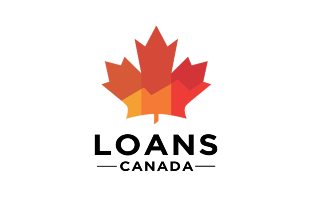 4. Buying a car from a private seller
The internet is not the only place to look for where to buy a car in a private sale. You could see a car advertised in the classifieds section of your local paper, or maybe just marked on the side of the road with a for-sale sign on the windshield.
Buying privately potentially allows you to score a great deal. When you find a mechanically sound car with all the features you want, you can haggle all you want with the seller and try to negotiate the best possible price.
However, you'll need to watch out for several traps and pitfalls. A clear title isn't guaranteed, and you could potentially be buying a stolen car. You also won't get a warranty, so having it inspected by a mechanic is critical before you buy.
Pros
Potential savings. You may be able to find the car you want at a bargain price.
Freedom to negotiate. You can haggle with the seller to try to lock in a better price. You may even be able to make a trade.
Don't have to deal with dealers. Private sellers usually won't apply the same pressure to buy as car dealers.
What to watch out for
No warranty. You don't get a certified used car warranty when you buy from a private seller.
Past problems. It's important to check the vehicle you buy actually belongs to the person selling it and doesn't have any faults, mechanical problems or unpaid debt attached to it.
5. Buying a car at an auction
Buying a car at an auction is the quickest method for where to buy a car, and can come with significant savings compared to buying from a dealer. Although many auctions aren't generally targeted toward private buyers, you can find a great deal if you know what you're looking for.
You'll typically get to inspect a vehicle before bidding, but test drives aren't available. Some cars come with a limited warranty and others won't — the auctioneer will announce this before bidding begins.
With this in mind, it's important you research ahead of time and keep a cool head when bidding starts.
Pros
Cheap prices. You may be able to secure the car you want at a bargain price.
Visual inspection. You're usually able to inspect the vehicle before bidding begins.
Fast. This is one of the quickest ways to buy a car.
What to watch out for
No test drive. You're not usually allowed to test drive a vehicle before bidding.
Cars can range in quality and reliability. Be sure to properly assess the risk of buying a used car from an auction, because you could end up with a defected car.
6. Buying a demo car
One final option worth considering for where to buy a car is looking into buying a demo car from a dealership or online platform. Demo models are usually vehicles that have been used as test-drive cars, but they can also be vehicles used by dealership employees or even used as loan cars.
Because demo cars can sometimes have thousands of kilometres on them and a little wear and tear, you can enjoy substantial savings compared to the cost of a new vehicle. And since they're often used to show off the best a particular model has to offer, they commonly include a range of top-of-the-line features and extras.
Keep in mind you're not buying a completely new vehicle, so checking the car's history before you buy is crucial.
Pros
Big savings. You can save several thousands of dollars if you buy a demo model instead of a new vehicle.
Extras and options. Demo cars often feature a range of additional features and options.
Value for money. Well-looked-after demo models can provide great value for money.
What to watch out for
Used car. You're effectively buying a used vehicle, which means you may not enjoy the same peace of mind that comes with a new car.
History can vary. Make sure you're aware of exactly how the demo model has been used before you buy.
Compare car loans
Once you've decided on the best place for where to buy a car in Canada, it's time to consider how you're going to finance it. Below is our curated list of car financing providers to help you easily compare your options.
Where is the best place to buy a car with bad credit?
If you have less-than-perfect credit or no credit at all, you still have options for where to buy a car. While you might have trouble financing a car through conventional loans from banks and credit unions, some lenders specialize in offering bad credit car loans.
Car dealerships and online car loan lenders are some of the best places to buy a car with bad credit. They cater often offer car loans to consumers who are dealing with bankruptcy, bad credit or no credit at all. You may encounter higher interest rates and fees for any loans you are approved for though.
Generally, borrowers with bad credit can qualify for rates that are as low as 10% up to 29.99% or more. The rate you can secure will vary depending on a handful of key factors, including the following:
Your financial situation. Your income, how stable it is and your down payment are taken into account when lenders are deciding on your interest rate for a bad credit loan. They need to know you'll have steady funds to stay on top of repayments.
Your creditworthiness. Credit scores range from 300 and 900 in Canada. Where your credit score falls in this range helps lenders determine how much risk they're taking on by offering you a bad credit car loan. Ideally, you're staying on top of existing debt repayments before you apply to lock in a better car loan interest rate.
Your loan needs. Lenders need to know how much you need to borrow, how long it'll take for you to repay your loan and what type of car you're purchasing (new vs old).
Overall, your go-to will be online lenders that offer bad credit car loans and dealerships that can provide in-house financing options. As always, do your research and compare loan options before deciding on the one with the lowest interest rates, favourable terms, and fewer charges and fees.
Where is the best place to buy used cars?
If you're shopping for a used car to save some cash while still securing a great vehicle for your needs, you have a handful of options for where to buy a car:
Dealerships. Don't count dealerships out while you're shopping for a used car. Turns out, dealerships will have a large inventory of used cars, including some that are gently used from a years-long lease, were traded in, or were used as car rentals or test drive vehicles.
Online. You can shop online for a used car the same way you would with a new car. You have convenience on your side too, sorting through a wide range of vehicles without ever having to leave your home. You will have to meet with your seller to inspect the car before buying though.
Auctions. Auctions are a great way to buy classic cars and rare finds, sometimes at a great steal. Make sure you thoroughly check the condition of any car before bidding to avoid ending up with a lemon that needs a lot of repairs.
Private sellers. The most non-traditional route for buying a used car is to work with private sellers. You could see a vehicle for sale from a neighbour who has posted a sign in their car's window or you could hear about a sale from a family friend. These private sales tend to come with lower prices, but you'll need to be careful with what you're buying.
3 tips for buying a car
No matter where you choose to buy a car, keep the following tips in mind to help you find the right vehicle at the right price:
Compare your options. Compare features, inclusions and prices across a wide range of vehicles. Visiting an auto show can help you check out models from several manufacturers all at once — saving you time.
Get an independent inspection. If you're buying a used car, always get it inspected by a qualified mechanic. This can turn up any mechanical issues and help you decide if it's the right car for you.
Read the contract closely. Always read any contract closely before signing it so you know exactly what you're getting.
Bottom line
Narrowing down where the best place to buy a car is in Canada can save you time and money when you're ready to choose your next ride. Putting in the effort now will help you find a reliable car with all the right features without breaking the bank. To get the most out of your money, you can also compare financing options for cars.
Frequently asked questions about where to buy a car
More guides on Finder
Ask an Expert
You must be logged in to post a comment.