Finder is committed to editorial independence. While we receive compensation when you click links to partners, they do not influence our content.
How to buy a car in Canada
Compare financing and follow these seven steps to learn the best way to buy a car in Canada.
Buying a car in Canada can be a relatively pain-free process if you know where to start. Learn more about how to buy a car in Canada – including where you can get financing and what steps you'll need to follow to finalize your purchase.
How to buy a car in seven steps
The best way to buy a car in Canada is to follow this step-by-step process:
1. Calculate how much you can afford
Before you begin your search, calculate how much you can afford to spend on your car. Ideally, the amount you spend on a car should be determined these three factors:
Down payment. Think about how much you can afford to put down upfront on your new car. Keep in mind that the more you can spend on a down payment, the less you'll pay in interest and the lower your monthly payments will be.
Monthly payments. Make a budget to find out how much you can afford to pay for your car each month. Many experts agree that you should avoid spending more than 10% of your take-home pay on your monthly payment.
Other car ownership expenses. You'll want to consider other costs that come with car ownership, such as insurance, gas, maintenance and registration fees. A good rule of thumb is to spend less than 15% of your annual income on all vehicle-related expenses combined.
2. Narrow down your options
The best way to buy a car in Canada is to narrow down your options in advance. Think about the following features to get a clear picture of what you want in a vehicle:
Price. Set a budget and stick to it. This will help sort out which cars you can truly afford and which are out of your price range.
Vehicle type. Think about what type of vehicle will suit your needs – whether that's a compact car, SUV, pick-up truck or minivan.
Condition. Figure out if you want to buy a new car with lower kilometres and a warranty or a used car with fewer upfront benefits but a lower price tag.
Fuel type: Consider the length of your commute and decide whether you're looking for a gas-powered vehicle or a hybrid/electric car.
Manufacturer: Decide on which car brand you want to buy. If you're not sure – find out which car brands have a solid reputation before you hit the dealership.
Mileage: Figure out how much mileage you're willing to live with when buying a car. Remember that higher mileage may mean more repairs while lower mileage vehicles will typically cost more upfront.
Extra features. Decide which premium features you want in advance. These can include Bluetooth, power windows, a sunroof and back-up cameras.
3. Shop around for the best price
When you've settled on the type of vehicle you want, the best way to buy a car in Canada is to compare prices across multiple sellers. You should also know what the base price (also called the Manufacturer Suggested Retail Price, or MSRP) of the car is on the manufacturers website and what it's selling for on reputable sites like Canadian Black Book, Auto Trader Canada, and Kijiji Autos.
Doing this kind of research can also help you decide whether to purchase your car directly from a dealership or from a private seller.
Find out the best places to buy a car in Canada
4. Find car financing
If you've figured out how to buy a car but aren't sure how to finance your purchase, you have the following options.
Car loan. You can take out a car loan to buy a car, and some lenders may even give you lower interest rates when you secure your loan with the vehicle you purchase.
Home equity loan. If you've built up enough equity in your home, you could use that money

to finance your car. Just be aware that your house will be used as collateral to secure your loan.

Unsecured personal loan. If you have good credit, you may be able to buy your car with an unsecured personal loan. This means you won't need to use your new vehicle as collateral to secure your loan.
Dealership financing. You may be able to apply for financing directly from the dealership if you want an easy and convenient loan. Just be aware that you could end up paying more in interest and fees if you don't compare your options.
Compare your car loan options
Check out reputable car loan providers in the table below and compare providers side-by-side by checking the compare box under each provider you're interested in.
5.Test drive your vehicle and get an inspection
Before buying a car in Canada, you may want to get it inspected by a licensed mechanic. It's also a good idea to test drive a vehicle before you buy it to find out if there are any noticeable defects. Some dealerships will offer an inspection or a 30-day warranty on the vehicles they sell. Private sellers can be a little bit more hit or miss when buying a car.
6. Negotiate
Look at the price of similar vehicles with similar mileage to get an idea of how much you should be paying for your vehicle. You can find this information by searching on sites such as the Canadian Black Book and autoTrader.ca.
Dealerships. With dealerships, you can ask them to price match or see what their lowest price would be on the vehicle you're interested in. Most dealers are interested in moving stock and many may give you a lower price to expedite a sale.
Private sellers. For private sellers, you may want to reference ads for similar cars with lower price tags when sending out inquiries. You might also be able to lock in a cheap sale if you promise to buy the car outright with cash on the same day.
In both cases, it helps to apply for car loan pre-approval with a lender so that you know how much money you have to spend before you start shopping.
5 tips for negotiating with a car dealer
7. Read and sign the contract
Read through your purchase agreement carefully before you sign on the dotted line. Unless you pay for your car outright, you'll usually have a financing agreement to sign as well. Double-check that you understand all of your rights and responsibilities before you complete your transaction, and know what red flags to look out for. If you have any questions, ask your dealer to explain the terms of your agreement before buying a car.
Fees when buying a car in Canada
You may have to cover the following expenses and fees when buying a car in Canada.
Sales tax. You'll usually pay GST and HST on your vehicle if you're buying from a dealership or through a private sale.
Documentation fees. These fees only apply to dealership vehicles and they usually cover administrative fees to file your contract.
Insurance and registration fees. You'll need to pay insurance and registration fees when buying a car in Canada. You'll also have to pay a monthly premium to maintain your insurance.
Promoted for
Quick Approval
Promoted for
All Credit Scores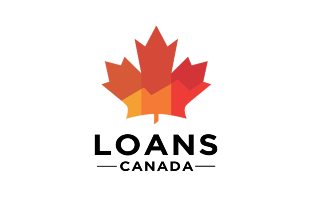 Representative example: Emily buys a new car
Emily lives in Ontario and has been saving up for a new Toyota Yaris. She finds one at a nearby dealership for $19,800 and makes a 20% down payment. This means she needs to borrow $15,840 + 13% HST from her bank. She gets approved for $18,414 with a 4.90% interest rate and a 4% origination fee. This is what her loan will look like:
| | |
| --- | --- |
| Cost of new car | $19,800.00 |
| Loan type | Auto loan |
| Loan amount | $18,414.00 |
| Interest rate (APR) | 4.90% |
| Loan term | 6 year |
| Additional fees | 4% origination fee ($736.56) |
| Payment | $295.70 monthly or $136.35 biweekly |
| Total loan cost | $21,290.40 with monthly payments or $21,270.60 with biweekly payments |
This summary shows that while Emily borrows $18,414 to pay for her car, she'll need to repay over $21,000 by the end of her term. It's important to factor interest rates and fees into your total loan amount to get a proper estimate of how much you'll owe.
*The information in this example, including rates, fees and terms, is provided as a representative transaction. The actual cost of the product may vary depending on the retailer, the product specs and other factors.
Benefits of buying a car
Easier to get around. You won't have to plan your day around public transit or car-share schedules.
Saves time. It takes only a few minutes to zip out for groceries or get to the office if you're in a rush.
Travel long distances. You can take an impromptu trip or work and study further from home as the commute will be manageable.
Financing helps build credit. You may be able to use your car loan to build your credit score if you make your payments on time.
What to watch out for
Paying too much. Avoid paying too much for your car by searching for online price estimates for the vehicle you're interested in before you buy.
High interest rates. Compare lenders to avoid paying too much on interest when you take out financing for your new car.
History of accidents. Request a CARFAX report and get an inspection before buying a car to make sure it hasn't been in any accidents.
Extra expenses. Assess the fees when buying a car in Canada and think about extra costs such as insurance, maintenance and gas.
What are my alternatives to buying a car?
Adopting a car-free lifestyle can help you save money and reduce your carbon footprint. Consider the following alternatives to owning a car:
Walking. You may be able to walk to nearby grocery stores and restaurants if you live in an urban area or walkable neighbourhood.
Biking. You can bike in most large cities and it can sometimes be quicker than taking the car if you live in a city with busy or congested traffic.
Public transportation. Take the bus or metro to get around with less effort but be prepared to pay daily or monthly fees to get around.
Taxis or rideshare services. Call a taxi, Uber or Lyft if you need to take a short trip and don't mind paying a $10 to $20 bill.
Car-sharing companies. Look up a car-sharing company in your city if you want to access a vehicle and have $20 to $50 to spare (plus initial registration fees).
Rental cars. Rent a car for longer trips but be aware that this option can sometimes cost between $50 and $200 per day.
Carpooling. You might want to ask a coworker about carpooling if you take the same ride to work every day.
Bottom line
Procuring a vehicle can be easy if you know where and how to buy a car. Find out the best way to buy a car in Canada in seven simple steps, and compare lenders to find a financing option that suits your needs.
Frequently asked questions about buying a car in Canada