Finder makes money from featured partners, but editorial opinions are our own.
Refinancing a car loan in Canada
Find out when it's a good idea to refinance a car loan and where you can apply to get better terms.
Refinancing from Loans Canada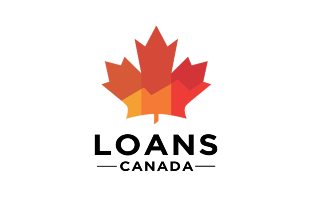 Compare different quotes
Refinancing rates from 7.99%
Loan terms from 3 - 60 months
Go to site
Refinancing a car loan in Canada may help you save money on your monthly repayments by giving you lower interest rates. Alternatively, it could extend your loan term so that your monthly payments become more affordable. However, auto loan refinancing is not for everyone. Find out when you should refinance a car loan, where you can apply and the steps to refinancing.
Can you refinance your car loan?
Yes, you can refinance a car loan by replacing your existing car loan with a new one that has better terms. You typically only refinance a car loan if you think you can qualify for better interest rates. For example, you might want to refinance your car loan if your credit score has improved or you're earning a much higher income.
When you decide to refinance, you'll apply for a new loan with a new lender or with your current lender if they're willing to give you a better offer. You can use the money you borrow to pay off your old car loan plus any fees for paying off your loan early. From there, you'll make regular payments on your new car loan and hopefully save some money in the process.
Where to refinance a car loan
If you're looking to refinance a car loan in Canada, you can easily compare some popular options below.
| Refinance car loan lender | APR | Loan Term | Min. credit score | Other requirements | |
| --- | --- | --- | --- | --- | --- |
| | 0.99% - 46.96% | 3 - 60 months | 300 | Min. income of $1,800 /month, 3+ months employed | |
| | Varies | 24 - 84 months | 650 | Able to service debt payment of $300/month | |
| | 6.99% - 46.96% | 72 - 84 months | 550 | No min. income requirement | |
| | Unspecified | 1 – 8 years | Unspecified | Earn min. $17,000 annually, meet standard lending criteria | |
| | 7.49% - 34.99% | 12-96 months | 300 | Min. income of $2,000 /month, 3+ months employed | |
Benefits and drawbacks of refinancing a car loan
Benefits
Save money. Lock in lower interest rates so that you pay less on your loan over time by refinancing with good credit.
Free up your monthly budget. If you're struggling to keep up with payments, extending your loan term can lower them.
Better service. Switch to a new lender with better customer service when you refinance your car loan.
Get cash back. Get cash back when refinancing an auto loan for a larger amount than what you owe for your car.
Drawbacks
Not a good option if you have bad credit. You won't be able to take advantage of lower interest rates if you have bad credit.
Prepayment penalties. You could end up losing money if you get lower rates but have to pay penalties for closing your old loan contract early.
Pay more in interest if you extend your term. You could end up paying more in interest if you extend your term (even if your monthly payments are smaller).
When to refinance a car loan
You'll typically only want to refinance a car loan in a few situations.
When not to refinance a car loan
You should avoid refinancing a car loan in the following situations:
Can you refinance a car loan with bad credit?
You can refinance a car loan with bad credit, but you'll want to make sure it's a smart financial move. This will only be the case if you've improved your credit rating since you first applied for your car loan (even if your score is still under 660). It could also make sense to refinance with bad credit if you have a higher income or you've paid off significant debts.
Another reason you might like to refinance a car loan with bad credit is if you can't afford your current monthly payments. In this case, you might be able to refinance for a longer term to lower your monthly payment. Just be aware that this means you'll pay more in interest over time unless you're also able to secure a lower interest rate.
If you're wondering who will refinance a car loan with bad credit borrowers, check out Loans Canada (minimum credit score of 300) or LoanConnect (minimum credit score of 550).
Can I refinance a car loan in Canada if I'm upside down on that auto loan?
You typically shouldn't refinance a car loan if you already owe more than what your car is worth (which is what being upside down on your car loan means). Lenders will usually charge you higher rates since your asset won't cover your loan payments if you default.
You may want to consider waiting until your payments catch up to the value of your vehicle. If you just want to get rid of the debt quickly, you can also consider selling or trading in your vehicle for a less expensive one and using the difference to pay the remaining balance that you owe.
How to compare car loan refinance offers in Canada
You'll want to compare the following features of your refinance loan to make sure it's a good fit for you:
Loan amount. Make sure that the lender you choose can give you enough money to pay off your current car loan as well as any fees you'll have to pay for closing early.
Interest rates. Double-check that the rates you'll pay with the new lender are lower than what you're currently paying to guarantee that you'll save money in the long run.
Fees. Find out what fees your new lender will charge you to set up and maintain your loan as well as what penalties you might incur to pay it off early.
Repayment flexibility. Learn more about the lender's policies for handling late payments or changing repayment dates to accommodate your cash flow.
Reputation. Make sure the lender you want to switch to has positive online reviews and a good reputation for customer service.
Use the car loan calculator below to find out how much you might pay in monthly payments with a new rate and/or loan term.
Car loan calculator
Calculate how much you could expect to pay each month on a refinanced car loan.
Your loan
Loan amount
Loan terms (in years)
Interest rate
Fill out the form and click on "Calculate" to see your estimated monthly payment.
or
Compare car loans now
You can expect to pay back
$
per month
Based on your loan terms
| | |
| --- | --- |
| Principal | $ |
| Interest | $ |
| Total Cost | $ |
Car loan refinancing for a shorter vs. longer loan term
If your income is higher or you've recently paid off other debts, getting a shorter loan term can save you money by paying less interest over time. On the other hand, if your finances are getting a little tight, a longer loan term can lower your monthly payments. While you'll end up paying more interest overall, the lower repayments can give you some breathing room every month.
What do lenders look at when determining your eligibility to refinance a car loan?
Lenders will want to look at the following factors when deciding whether or not to approve your car loan refinance application:
Credit score. Credit score is an indicator of how risky you are as a borrower. The riskier you are, the higher your interest rate.
Credit history. Lenders will want to know how well you've managed your bill payments in the past.
Employment. You'll have to provide details about your employer, job title, income and number of months in employment.
Existing debts. You'll have to list your existing monthly debts.
Debt-to-income (DTI) ratio. Lenders will use your income and debt details to calculate your DTI. Ideally, you want a DTI below 40% to 43%.
How to improve your credit so you can refinance a car loan
Review your credit report. Review your credit report to check for any discrepancies. If you discover any errors, you can correct them by filing a dispute.
Only use up to 30% of your credit card limit. The percentage of your spending limit that you use up every month affects your credit score. For example, if your limit is $1,000, you don't want to spend more than $300 every month. The closer you are to your spending limit, the more negatively it affects your score.
Pay your bills on time. Any late payments will hurt your credit score.
Avoid hard credit checks. Every time you apply for a loan, the lender pulls a hard credit check, which dips your score.
Don't close old credit accounts. Having only new accounts hurts your score because lenders want to see a long history of responsible debt payments.
Consolidate your debts. You can combine your debts into one loan with a lower interest rate.
How to improve your credit score
How to refinance a car loan in 8 steps
Here are 8 simple steps for how to refinance a car loan in Canada.
Step 1: Review your current car loan.
Check your loan statement or log in to your account to find the following information:
Monthly repayment
Current interest rate
Remaining balance
Payoff amount
Remaining loan term
Prepayment penalty, if any
Lender's customer service number
While you're reviewing your loan documents, weigh any fees you'll be charged for paying off your loan early against potential savings from refinancing an auto loan to make sure it's worth it.
Step 2: Check the value of your car.
Your car's current value will determine how much you need to borrow — and if refinancing your auto loan is a viable option. To get an idea of how much your car may be worth, visit sites the Canadian Black Book or Autotrader.ca. Your vehicle's make, model, mileage and condition, as well as where you live will all impact its overall value.
If your car is worth less than the amount you want to borrow, you could end up paying much more for your car than it's worth. Instead, you might want to consider selling it privately or trading it in at a dealership for a less-expensive alternative.
Step 3: Check your credit and eligibility.
Factors like your credit score, debt-to-income (DTI) ratio, current loan amount and vehicle will all play a role in whether your application to refinance your car loan is approved. Use a free online tool to check your credit score and calculate your DTI ratio to get an idea of lenders you might qualify with.
Many car loan refinancing providers also have a minimum loan amount they're willing to refinance, which may be around $5,000 or more. If your current car loan is less than the lender's minimum, your application won't be approved. Lenders also have limits on the car itself: A vehicle over 10 years old or with more than 150,000 kilometres will be much more difficult to refinance than a newer vehicle with less mileage.
Every lender is different, so review its specific eligibility criteria before you apply to avoid a rejection and an unnecessary hit to your credit score.
Step 4: Compare your car loan refinancing options.
Research lenders, like the ones listed above, that offer to refinance car loans to see what eligibility requirements you'll need to meet and how much you may be able to borrow. When comparing your options, consider the cost, term and how much your monthly repayment will change with your new loan.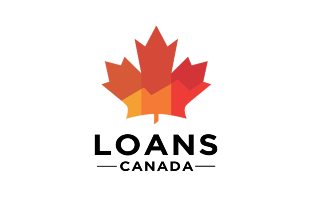 Loans Canada Car Loans
---
Loan Amount
$500 - $35,000
---
Loan Term
3 - 60 months
---
Interest Rate
0.99% - 46.96%
Coast Capital Car Loan
---
Loan Amount
Varies
---
Loan Term
24 - 84 months
---
Interest Rate
Varies
LoanConnect Car Loans
---
Loan Amount
$500 - $50,000
---
Loan Term
72 - 84 months
---
Interest Rate
6.99% - 46.96%
Step 5: Apply for car loan pre-approval.
Many car loan refinancing providers offer pre-approval, which allows you to see what rates and terms you might qualify for before completing a full application — and taking a hit to your credit score.
Pre-approval forms are generally available on the lender's website, and you may know your potential terms within minutes of submitting it.
What information do I need to refinance my car loan?
Every lender has a different process, but most ask for some or all of the following information at some point in the application process:
Information about yourself
Full name
Date of birth
Email address
Phone number
Residential address
Employment status
Driver's licence
Proof of income
Proof of citizenship
Proof of insurance
Social Insurance Number (SIN)
Information about your vehicle
Vehicle identification number (VIN)
Current kilometres
Vehicle make, model and year
Information about your loan
Your current lender
Remaining loan balance
Current loan term
Amount you want to finance
Step 6: Review your pre-approval offers.
After you've received a few pre-approval offers, calculate your new monthly payment to see if you'll actually save money by refinancing. You should also consider outside factors like perks and discounts to make sure you're getting the best deal available to you. Most importantly, compare your new loan against the terms of your old one. If your previous car loan has a prepayment penalty or if the new car loan has a higher rate, it may not be worth refinancing.
Step 7: Complete the full application.
Once you've decided on a lender, reach out to submit a full application. If approved, review your new loan documents to make sure you understand the lender's terms and conditions. Confirm your new payment due date, interest rate, loan term and potential fees. If you agree to the terms, sign your loan documents to finalize the agreement.
Step 8: Pay off your previous car loan.
Your new lender will either pay off your old car loan directly or transfer the funds to your account so you can pay it off yourself. Regardless, reach out to your old lender to confirm your payment has been processed and your account has been closed to avoid any headaches down the road.
Bottom line
Exploring your options for refinancing a car loan doesn't have to be a complicated process. As long as you know how to compare new loans against your current loan, you may be able to find a better deal that lowers your interest rate or monthly repayments – or both. Just make sure to consider all of your options and your current financial situation before applying.
Compare car loans
Frequently asked questions about how to refinance car loans
More guides on Finder
Ask an Expert
You must be logged in to post a comment.