Car loans for international students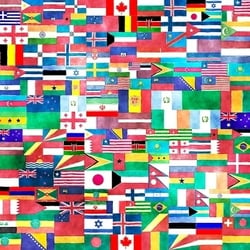 Finding a car loan as an international student can be particularly tough: you likely can't meet most lenders' requirements for documentation, credit and/or permanent residency. Luckily there are a few lenders out there like Go Auto that specialize in financing for students in your situation.
You will need to get a Social Insurance Number (SIN) in order to fill out a loan application, which is fairly easy to do. To get a SIN, go to a Service Canada Office with personal identification and one of the following documents:
A study permit stating that you "may accept employment" or "may work" in Canada, OR
A study permit and a "confirmation to work off campus" letter issued by Immigration, Refugees and Citizenship Canada (IRCC) prior to February 6, 2015 OR
A work permit (such as a co-op, post-graduation, or spouse/partner work permit)
Your SIN will be issued the same day.
Plan on making a sizeable down payment (50% or more of the car's purchase price). You might also want to look into getting a personal loan — often these don't require a Canadian cosigner and can be used to buy a car. And if you do get a car, make sure you get insurance you can qualify for as an international student.