Government relief on student loans during coronavirus
This information will be updated as new information is released on the government's response to COVID-19.
A $9 billion plan has been enacted by the government to help relieve students and recent graduates of the financial burden caused by COVID-19. Prime Minister Justin Trudeau has stated that over 45,000 jobs are now available for students on jobbank.gc.ca. The rest of the government's plan includes:
Canada Emergency Student Benefit. Students who make $1,000 or less per month can get monthly payments of $1,250 from May-August (or $1,750 if you have a disability or are taking care of someone). Recipients must be current post-secondary students, planning on attending school in September 2020 or must have graduated as of December 2019. Applications are available on MyCRA account for individuals.
Canada Student Loan and Canada Apprentice Loan repayment suspension. From March 30 – September 30, 2020, interest will not accrue on these loans, nor will students be required to make payments (pre-authorized debits will stop). See the NSLSC website for details.
Canada Student Service Grant. College and university students volunteering between June 25 and October 1 may be eligible to receive between $1,000 and $5,000 depending on how many hours they volunteered. Learn more on the Prime Minister's website.
Work restrictions lifted for international students. Until August 31, 2020, international students will be allowed to work more than 20 hours per week while classes are in session, so long as they work in a position that qualifies as an "essential service or function" including health care, critical infrastructure or supplying food or other critical goods.
Enhanced Canada Summer Jobs program. Private and public employers will now be 100% subsidized for the cost of hiring students. The job placement time frame has also been extended to the winter.

Visi

t jobbank.gc.

ca

to apply.

More scholarship, fellowship and grant money. The government has doubled student grants for the 2020-2021 school year. Scholarships, fellowships and grants for student researchers and graduate students will be extended by 3-4 months. Extra funding is being given to Quebec, the Northwest Territories and Nunuvut to increase student financial aid.
Mitacs student internships extended to undergrads and professional program students. The government has worked with the national nonprofit research organization, Mitacs, to allow internships to be extended to a wider range of students, not just Master's and PhD research students. Learn more on mitacs.ca.
To learn more, visit the Government of Canada website. Keep reading to find out about ongoing student loan options, repayment assistance and more.

Financing your education can be a challenge. From government loans and grants to bank lines of credit and registered savings plans, the number of choices can seem overwhelming and, frankly, scary. Figuring out how to pay for post-secondary education or dealing with student debt after graduation is becoming more commonplace. But you don't have to damage your finances forever in order to pay for an education. We walk you through how student loans work – from borrowing while in school, to repaying once you graduate, to refinancing your loans down the road.
I want to know more about…
Should I go into debt for school?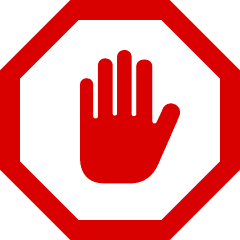 Around 40-50% of students go into debt to pay for their education. But the appeal of getting cash now can potentially blur the reality of having to pay it off later. Canadians collectively owe more than $25 billion in government student loans alone (which doesn't even include private loans).
The average university student is said to graduate around $26,000.00 in the hole. On top of that is the grim reality that a degree or diploma doesn't have to same power to land you a job as it might've had decades ago. Don't rack up debt without really thinking about it – make sure you know exactly what you're getting into. Take the following steps to decide if going into debt is right for you:
Calculate what your repayments will be after you graduate. Approximate what type of income you'll need to make these payments while covering other basic life expenses. Can you realistically support the cost of your debt?
Figure out how long it'll take to pay off your debt. This is based on how much your payments will be. It's good to calculate the effect that increasing and decreasing your payment amount will have on your overall debt repayment plan.
Calculate the total cost of your debt. This means adding up the amount of interest and fees you'll be out-of-pocket until the loan is fully paid back. The longer you take to pay off a loan, the more expensive it'll be.
Alternatives to debt could include taking time off to work or working part-time while studying. You may also want to consider attending a less expensive school or cutting down costs by completing the first part of your program at a community college or via distance education. Talk to a financial advisor or your school advisor to make sure you understand the full cost of getting a loan and to get help putting together a viable plan to pay it back.
Government loans and grants
Students can get both loans and grants from the government. Eligible students will receive 2 separate loans: a federal loan (Canada Student Loan) and a loan from the provincial/territorial in which they reside. Despite being separate, both loans are disbursed together and repaid through a combined monthly payment plan, so you won't have to worry about managing 2 separate sets of funding. Canada Student Loans are administered through the National Student Loans Service Centre (NSLSC).
Interest rates on government loans are very competitive, and you have the option of choosing either a floating or a fixed interest rate. All student loans have a floating interest rate by default, but you can change to a fixed-rate once you enter repayment on your student loans. However, once you've made this switch, you can't change back to a floating rate.
According to the Government of Canada website on March 19, 2020, interest rates are as follows:
The floating interest rate: Prime
The fixed interest rate: Prime rate + 2%
*For Canada Student Loans issued before 1 August, 1995, the interest rate is: 3.125%.
Private funding
Banks, credit unions and online lenders all offer financing solutions you can tap into as a student. While the government typically offers a greater range of funding options designed especially for students, loans from private lenders are usually quicker and more flexible. However, it may be harder to qualify.
Student lines of credit
Student lines of credit are commonly used as an alternative when you don't qualify for government loans or need more money. Issued by banks and credit unions, a line of credit is an amount you're approved to borrow and can be accessed via online banking or in person at a local branch. (You can't access these funds with a a debit or credit card.)
For full-time students, amounts generally fall between $10,000-$20,000 per year up to a maximum amount based on your level of study, i.e. certificate, diploma, degree, masters or doctorate. Credit limits will be lower for part-time students.
If you don't touch the money, then you have no repayment obligations and aren't charged any interest. But as soon as you withdraw from a line of credit, the amount withdrawn becomes a debt owed to your financial institution – interest immediately begins to accrue and you're automatically required to make monthly repayments. Be aware that having a student line of credit could affect how much you're eligible to receive from other sources like scholarships, bursaries and government loans.
Government loans vs. student lines of credit
Not sure whether a government loan or a student lines of credit is right for you? Here are the most important differences between the 2 options: most provinces and territories, you'll get a lower interest rate with government loans, but student lines of credit offer flexible, plus you only pay for what you use.
| | Government loans | Student line of credit |
| --- | --- | --- |
| Interest rate | Usually lower than a student line of credit; often lower than most other forms of credit. | Usually higher than government loans; often lower than most other forms of credit. |
| Repayment | Starts after graduation; there is often a grace period around 6 months before you start repayment. | You must make interest-only monthly payments during school. Principle repayment starts after graduation; often there is a grace period of 6-12 months before you start repayment. |
| Flexibility of funds | Usually split into multiple disbursements released at scheduled times. Your school is typically paid first, after which, you're given excess funds to spend elsewhere. | Funds are available very soon after approval and can be used for whatever you want. It's your responsibility to make sure that your school gets paid. |
| Application wait time | Apply 6-8 weeks before your study start date. Funds are typically released when you start school (institutions usually accept late payments from students who are expecting to receive government loans). | Unless additional information or documentation is required, an application decision is often reached with several business days. Funds are released almost immediately or within a couple of business day. |
| Cosigner required? | Usually no. These loans are unsecured. | Unless the student has a significant income and can be approved independently, a cosigner will be required. Student lines of credit are unsecured. |
Personal loans
Most students who need financing turn to government loans or student lines of credit. Because these are designed just for students, you can usually get a lower interest rate and more favourable repayment terms. However, if you don't qualify for either option or need extra funds, you could apply for a personal loan from a bank, credit union or online lender.
Personal loans can be either secured (with collateral) or unsecured (without collateral) and require that you have a healthy credit score and a decent income. If you don't, you may be able to increase your chances of approval with a cosigner, as long as he or she makes enough money, has a good credit history and doesn't mind assuming the risk of your loan should you default.
Personal loans typically range from $2,000.00 – $50,000.00, and interest rates that can vary from 3.00%-36.00%. Your rate is based on your income, credit score, existing debt load and other factors. Terms generally last 1-7 years. Because interest accumulates over time, a shorter term will cost less but come with higher principal payments, while a longer term will cost more but come with lower principle payments.
Pros
Flexible spending. You aren't restricted on what you can use the money for.
Many lenders to choose from. Banks, credit unions, online lenders and other private financial institutions offer personal loans, so you can shop around and find the best deal for you.
Cons
Requires an income (and/or a cosigner). Working while in school can be challenging. Plus, your income may be too low to apply without a cosigner, in which case, someone else has to assume the risk of your debt.
(Usually) Higher interest rates than traditional student loans.
Not designed for students. Unlike traditional student loans, you usually have to start paying back personal loans right away – payments don't go down during the school year, and you won't get a grace period upon graduation.
Compare personal loans
Back to top
Is it okay to use a credit card or short-term (payday) loan to pay for school?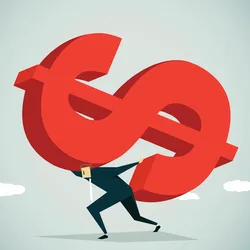 Financial products designed for students often come with lower fees, lower interest rates, flexible payment options and other benefits designed to accommodate students' needs. Payday loans and (most) credit cards aren't designed to help students pay for school and are much more expensive and unforgiving when it comes to repayment.
Besides the drawback of requiring an income, payday loans come with astronomically high interest rates ranging from 380%-780% (you read that right). This puts borrowers at risk of falling into a cycle of debt by regularly borrowing to pay off their existing loans. You should not rely on payday loans to help pay for school. In the case of a financial emergency, make every effort to avoid this option by exploring all other sources of funding first.
Many credit card providers offer student credit cards that offer little or no fees, a competitive interest rate and sometimes even cashback or rewards points on your spending. While advantageous for travelling, shopping online and covering small, unexpected expenses, these cards will quickly become expensive and burdensome if you use them to carry sizeable, long-term expenses.
Speak to a bank representative, a financial aid officer from your school or someone from your provincial or territorial student aid office to learn about financing options that work for you.
Other sources of funding
What's the difference between student loans and a grant?
Short answer – student loans have to be paid back, but grants don't. A loan is usually paid back with interest, meaning you pay extra for the convenience of borrowing money you don't have at the moment. A grant is free money. You can keep it without any fees and without having to pay it back.
Repaying your loan
After your study period ends, you have to begin paying back your loan. Often, student loan providers will give you a 6-12 month grace period to find a job and start earning money before your loan goes into full repayment mode.
The amount you pay is based on your loan agreement. Usually, your provider will contact you shortly before the repayment period begins with a notice detailing how much you need to pay and when payments are due – this may not always be the case, however, and ultimately, you're responsible for making payments in full and on time. If you don't, you could incur extra fees and other penalties.
Acceptable methods of payment may differ between providers, but often, lenders will debit directly from your account after you give them your bank account information. Alternatively, you may have to set up your lender as a "bill payee" on your online bank portal and transfer the money yourself. Lenders may also accept cheques, but you'll have to contact your lender to find out for sure.
Tips to manage 5 different types of debt
What if I can't afford repayments?
When life happens and unexpected circumstance hurt your ability to pay back your loans, you have options – especially if you have government student loans. Making payments on time and in full is key to maintaining a good credit score, which helps you in many areas of life like getting a car, buying a home, supporting a family and travelling.
Negotiate a better repayment plan with your lender
One surprisingly effective – but easily overlooked – solution to managing debt is to contact your lender(s), explain that you're struggling financially and ask if they'll agree to a new payment arrangement that'll help you meet your obligations. Be sure to explain any specific factors or circumstances affecting your ability to pay (i.e. illness, unemployment, emergency expenses etc.).
Lenders would rather work with you than risk losing money, so you may be offered an extended term with lower monthly payments, a different interest rate, permission to make a late payment without penalty, deferred payments or some other solution. By doing this, you could protect both your wallet and your credit score.
Refinance your student loans
Student loan refinancing involves taking out a private loan with a lower interest rate and/or more favourable terms to wipe out your current debt. Then, you can begin making repayments on your new loan with a clean slate and possibly improve your credit score. Your ability to secure a better deal on a new loan will depend on your creditworthiness, income, job history and educational background, among other factors.
One drawback is that student loans already tend to come with lower interest rates than most credit products, so it may be difficult to find a loan that lets you save money. However, if you have non-student debt such as credit cards, car loans, personal loans or mortgages, refinancing those could save you money on interest, which can then be applied to your student loans.
Refinancing may be a good option for your if:
You have good credit. You can usually get lower interest rates on private loans if your credit score is over 650. Request a copy of your credit score from Canada's 2 main credit bureaus, Equifax and TransUnion (fees apply).
Your income exceeds your debt. You'll typically get better rates if you have a low debt-to-income ratio, because it shows that you make enough money to afford repayments.
You don't have government-issued student loans. Most of the time, government loans are cheaper and easier to repay than private loans. Refinancing might be a better idea if you've used private financing to fund your education.
You have a job and a steady source of income. You're more likely to be approved for better terms if you can show that you have a steady stream of money coming in to meet your minimum payments. To verify your income, refinancing lenders may want to see 3-6 months' worth of your most recent pay stubs or Notices of Assessment for the past couple of tax years.
Government repayment assistance plans (for federal and provincial student loans only)
The following repayment assistance measures are available if you're struggling to make payments on your federal or provincial loans (see the Government of Canada website for more information):
Deferred repayment for low-income graduates. Since 2016, students don't have to start repaying their government student loans until they make at least $25,000.00 a year.
Repayment Assistance Plan (RAP). Login to your National Student Loan Service Centre (NSLSC) online account, and fill out an online to see if you qualify for a reduced or $0 monthly repayment for 6 months. This benefit is also available for borrowers with a permanent disability.
Severe Permanent Disability Benefit. If you have a severe, permanent disability, you may be eligible to have your loans forgiven through the Severe Permanent Disability Benefit.
Revision of Terms. If you're unable to repay your student loans, you can request that your payments be decreased. If you want to pay off your loans faster, you can ask that your payments be increased.
Canada Student Loan Rehabilitation. If your government student loan is in collections, Canada Student Loan Rehabilitation may be able to help you out.
Canada Student Loan Forgiveness for Family Doctors and Nurses. You could be eligible if you're working as a family doctor, family medicine resident, nurse or nurse practitioner in an under-served rural or remote community. This only applies to the federal (not provincial) part of your student loan.
Back to top
You might also be interest in…
Frequently asked questions about student loans