Finder is committed to editorial independence. While we receive compensation when you click links to partners, they do not influence our content.
Services like Western Union
Need a cheaper alternative for sending cash transfers?
Western Union has tons of locations and a convenient cash pickup option, but it's not the cheapest option out there. Learn how you can save on fees and exchange rates when you compare services.
Why is Western Union so popular?
Around for more than 160 years, Western Union is one of the oldest and most recognizable names in money transfers. Available in 200 countries and territories across the globe and with more than 500,000 agent locations worldwide, money pickups are easy and accessible.
Pros
Offers services to over 200 countries
500,000 agent locations for cash pickup
Wide range of transfer options available
Cons
Significant amount of transfer fees apply for some countries
Not the best exchange rate
Alternatives to Western union (click to jump to section)
---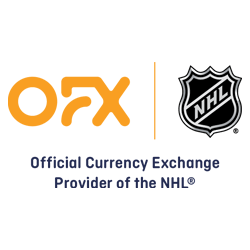 Like Western Union, OFX offers money transfers to many countries in a variety of currencies. But with higher maximum transfer amounts and no fees, OFX could be better if you're looking to do business or pay for exports overseas.
Pros
Offer services to over 200 countries
Wide range of transfer options available
Android and iOS apps available for mobile transfer and tracking.
Cons
Significant amount of transfer fees apply for some countries
Not the best exchange rate
No cash payment or pickup, only bank deposits.
Transfer minimum of $250.
Limited currency options
Not compatible with all online marketplaces yet
---
Like Western Union, World First can transfer money to almost anywhere around the world. Additionally, World First charges no fees on private client international payments or business currency transactions. It also allows for large transfers with rates closer to the mid-market rate than Western Union. World First is a good choice for overseas business transactions.
Pros
Competitive exchange rate
Spot contracts, forward contracts and hedging options available
Weekly updates on market exchange rates
Low fees
Cons
Small number of currencies available
---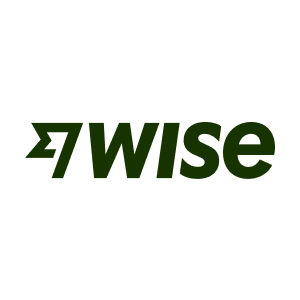 Wise charges fees depending on how much money you're sending and where you're sending it to. Sending money to the US will cost you a fixed fee of $5.69 and 0.5% of the amount you send + a flat fee of $0.75. But with exchange rates that follow mid-market rates, Wise could save you money. This peer-to-peer money transfer company allows individuals and businesses to send as much as $1,000,000 per transaction.
Pros
Easily sign up to start transferring money in minutes.
Transfer from $1 to $1,000,000 or more, depending on your account.
No hidden commissions or unexpected fees
Uses the mid-market exchange rate to give you the best possible deal
Cons
Not all currencies supported
No cash pick up
---
Xe offers competitive exchange rates, particularly for transfers over $10,000. There are no transaction fees on transfers of CAD $500 or more (transfers under CAD $500 cost a flat fee of $4). Combined with no commissions and a simple registration process, Xe is a great option for high volume money transfers up to $500,000.
Pros
Great rates & no fees on transfers at, or over, CAD $500
Secure & reliable
Trade in 60 world currencies
Cons
Not available for certain countries including Indonesia and Bangladesh.
No cash pick up
---
TorFX makes money transfers in more than 60 currencies in as little as a day. Unlike Western Union and some other competitors, TorFX doesn't charge fees for exchanges and offers competitive exchange rates. But you can only make bank-to-bank transfers and can't send less than $200 to take advantage of its services.
Pros
Competitive exchange rates, generally up to 3% better than banks.
No fees or commissions
Good customer service and reliable transfer speed
Cons
Only allows bank-to-bank transfers.
Not as many currencies on offer as other companies.
---
Millions of people trust WorldRemit to transfer money internationally. WorldRemit allows you to send money in a variety of ways almost instantly, although some transfers can take up to a day. Recipients can get money in the mobile wallets, go to a physical location to pick up cash, receive bank transfers, have their Airtime prepaid plans topped up, or even have their cash delivered straight to their door! (Options may vary by location.) Fees can vary, but many transactions only cost around $3.99. The company's exchange rates are very competitive and are updated on a daily basis.
Pros
Competitive exchange rates
Great for small transfers
Transfers quickly
Good for sending money to a mobile wallet or as cash
Cons
Not great for sending very large amounts of money (you can't send more that $4,000 CAD at once and no more than $40,000 CAD during a 24 hour period if you pay with Interac, debit, credit, prepaid cards, Apply Pay or Android Pay)
No live chat customer service option; you have to call or fill out an e-form and wait for customer service to respond
---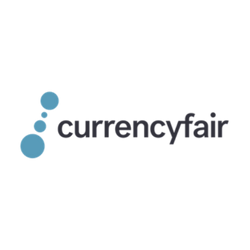 CurrencyFair is great for keeping exchange rate losses low. The company charges a small fee (around 3 EUR or $4.50 CAD) and, like most money transfer companies, adds a margin on top of the exchange rate to make a profit. CurrencyFair's margin is typically a lot smaller than margins charged by banks and exchange brokers, and you even have the option of transfering money to your CurrencyFair account and keep it there until the exchange rate for the currency you wish to send is more favourable. The minimum sending amount per transfer is 8 EUR or about $12 CAD.
Pros
Low margin on top of exchange rates
Low transaction fees
Good for minimizing losses due to poor exchange rates
Cons
Cannot verify your identity online; you have to send in documentation to verify who you are and where you live for manual review
Longer processing time; you must send finds to your CurrencyFair account first (approx. 1-2 business days) and then transfer the money elsewhere (another 1-2 business days)
Cannot send less than 8 EUR or about $12 CAD
---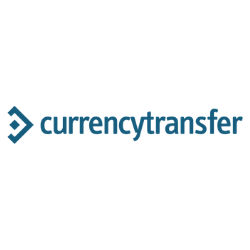 CurrencyTransfer is all about transparency and offers very competitive exchange rates for large money transfers. Performing an online money transfer is convenient and gives you the opportunity to choose the best exchange rate – all you have to do is submit the details for the transfer you want to make, and then get a quote from CurrencyTransfer using the latest exchange rate. The exchange rate comes from the company's live exchange rate monitor, unlike many other forex companies, which update their rates once a day. Business and private clients alike are assigned a Personal Currency Concierge to help them with anything they need. There is no maximum transfer limit.
Pros
Great for high-value transactions (especially transactions over $9,000 CAD)
No transaction fees
Exchange rates are reliable (based on Tier-1 currency suppliers authorized by the FCA, the Financial Conduct Authority in the UK)
Fast. Can perform same-day, spot contract transfers
Wide range of transfer options: book forward contract transfers up to 12 months in advance, book a series of fixed-price transfers or arrange market orders that will trigger a money transfer when a specific exchange rate is reached
Cons
Not good for small transactions (little/no value for customers sending less than 5,000 GBP or around $9,000 CAD)
Typical money transfer customer may find CurrencyTransfer's exchange rate system and transfer options hard to follow (website states that the company was built for business people and financial professionals with "foreign currency exposure.")
Not all currencies supported (though over 140 are)
---
Still looking for other options?
Our table below lets you compare services you can use to send money abroad. Compare fees, exchange rates and discounts from different money transfer services, and when you have made your choice, click Go to site.
Alternatively,
learn more about Western Union in our review.
More guides on Finder
Ask an Expert
You must be logged in to post a comment.