Finder is committed to editorial independence. While we receive compensation when you click links to partners, they do not influence our content.
Compare bank interest rates online
Save for your future with an account that helps your money grow.
EQ Bank Savings Plus Account
Earn 1.25% interest
Free transactions
Zero everyday banking fees
Go to site
How do interest rates impact me?
There are 2 types of interest rates:
APY. Annual percentage yield is the amount you earn per year on your savings. A high APY will help your savings grow year over year.
APR. Annual percentage rate is the amount you pay on debt. A low APR will help you save money on your mortgages or loans.
Bank of Canada interest rate forecast
Interest rates from banks vs. credit unions
Banks are for-profit businesses, while credit unions operate as nonprofits. A credit union is owned by its members, who may have something in common (for examples, teachers or retired military members) or who may simply all be members of the financial institution.
While this can sometimes mean more competitive interest rates, both on savings products and loans, that isn't always the case. Large credit unions can operate like big banks, using high loan rates to help pay for growing overhead costs. Smaller credit unions can use money earned from interest to give back to the community rather than sharing it with members — making them altruistic, but not financially competitive.
Find out how much you can earn with our savings calculator
Brick-and-mortar banks vs. online banks
Online banks tend to have the most competitive interest rates, but you don't get the same personalized service you would in a branch. All reputable online banks will have a number you can call for help, but it's usually not as convenient as being able to walk into a branch.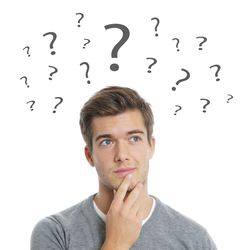 The Big Five
TD Canada Trust, CIBC, RBC, BMO and Scotiabank are collectively known as the "Big Five" because they're the largest and most recognizable banks in the country. If you live in a metropolitan area, each of these banks probably have a branch within a kilometre at least, making them the most accessible option.
When it comes to interest rates, though, they're the least competitive. Savings accounts and Guaranteed Investment Certificates (GICs) at Big Five banks generally have APYs at or below the national average. Loan rates are similarly unfavorable. Here are some examples of rates for popular products:
Bank
Savings Account*
5-year GIC*
Credit card*
Personal loan*
TD Bank
TD High Interest Savings Account

Earn interest with a tiered-rate system beginning at 0.05% with a minimum balance of $50,000

TD 5-year Stepper GIC:

Effective annual interest rate of 1.85%

TD Cash Back Visa Card:19.99% on purchases
TD Bank Personal Loans:8.83% – 16.03%
CIBC
CIBC eAdvantage High Interest Savings Account
CIBC Cashable Escalating Rate GIC:

Effective yield of 1.15%

CIBC Aventura Visa Card: on purchases
Personal loan

Rate is based on your personal circumstances and whether you have collateral.

BMO
BMO Smart Saver Account
BMO GIC:

Rate for the 5 years - under 6 years payment option is 1.6%

BMO CashBack Mastercard:19.99% on purchases
Personal loan

Rate is based on your personal circumstances and whether you have collateral.

Scotiabank
Scotiabank MomentumPLUS Savings Account

0.1% regular interest rate
You can earn an interest rate of 1.1% when you leave your money in your account for the maximum amount of time

Scotiabank 5-Year GIC:1.2%
Scotiabank Value Visa Card:12.99% on purchases
Scotia Plan Personal Loan

The maximum APR is 19.50% (with no collateral)

RBC
RBC High Interest eSavings Account
RBC 5-year Redeemable GIC:


Interest Paid at Maturity, Semi-Annually, Annually or at Maturity (Compounded Annually) is 0.7%

Signature RBC Rewards Visa:19.99% on purchases
Personal loan

Rates vary based on your personal circumstances.
Online banks
Online banks like EQ Bank, Tangerine and motusbank generally have some of the highest interest rates — often by a long shot. You can't walk into a branch for help, but the trade-off is that you can earn significantly more on savings accounts and GICs. And loan rates are often more competitive, too.
Credit Unions
Like major banks, virtually all major credit unions provide a hybrid of both in-person and online banking options. This gives you the security of visiting brick-and-mortar branches to deal directly with bank representatives as well as the freedom and 24/7 convenience of banking online. Credit unions often have interest rates that are competitive, if not better, than traditional banks. Here are some examples of rates for popular products:
Bank
Savings Account*
5-year GIC*
Credit card*
Personal loan*
Meridian
Meridian Credit Union High Interest Savings Account:0.45%
Meridian 5 Year Fixed Rate GIC:1.45%
Meridian Visa Cash Back Card:19.5% on purchases
Meridian Personal loan:6.95%
Coast Capital Savings
Coast Capital High-Interest Savings Account:0.1%
Coast Capital The Safe Bet, No Sweat ™ Market-Linked Term Deposit 5-Year Global Diversified:

Maximum annual rate of return is 3.71%

Coast Capital No-Fee Elegance Gold Card:20.99% on purchases
Coast Capital Floating Unsecured:5.95 with a minimum loan amount of 5,000
Vancity
Vancity Jumpstart High Interest Savings Account:0.05%
Vancity Non-redeemable term deposit 60 month GIC:0.9%
Vancity enviro Classic Visa Card:19.5% on purchases
Vancity Fixed Rate Personal Loan:8.95% + Increment
Back to top
Compare savings accounts
Bottom line
An online bank will give you the most bang for your buck, but you'll have to give up access to in-person services and friendly tellers who know you by name. If you want to build your savings but are a little nervous about going with on online bank, consider using a major bank or credit union that offers a hybrid of online and in-person services.
Frequently asked questions
Keeping your savings in an account with a high APY is the easiest way to increase your funds — but the most competitive rates come from banks you can't visit.
More guides on Finder
Ask an Expert
You must be logged in to post a comment.