Finder is committed to editorial independence. While we receive compensation when you click links to partners, they do not influence our content.
How to finance an Isuzu commercial truck
Expand your fleet with the country's award-winning low-cab-forward work truck.
Car loans from Loans Canada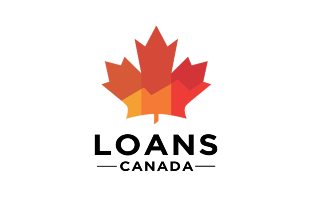 Rates from 0% - 29.99%
Loan terms from 3 - 96 months
Multiple loan offers
Go to site
Although Isuzu no longer sells passenger cars in Canada, its still one of the top commercial truck dealers in the country. Isuzu vehicles are favored for their reliability as well as their 3-year unlimited-mile engine warranty on all new diesel vehicles.
How can I finance an Isuzu commercial truck?
If you're planning to purchase a new truck, you have 4 financing options to choose from:
Compare auto loan options
Representative example: Kenji buys an Isuzu truck
Kenji, a resident of Ontario, runs a local shipping company and is looking to replace his 2012 Isuzu NPR HD diesel truck with a new one. He finds a 2020 model with a 14′ box priced at $76,500.00. Kenji is able to trade in his old Isuzu for $9,500.00 and makes an additional 20% down payment of $15,300.00 on the new truck. He applies for financing from the dealership to cover the remaining amount of $51,700.00 plus 13% HST.
Because of his solid credit history, Kenji is approved for a loan with competitive terms. Along with the cost of his loan, he also pays around $200.00 to register the truck with the province of Ontario – this includes the cost of a license plate sticker and a vehicle permit (he can reuse the plates from his old truck, so he doesn't need to buy new ones).
| | |
| --- | --- |
| Cost of new truck | $76,500.00 |
| Loan type | Auto loan (term loan) |
| Loan amount | $60,410.00 |
| Interest rate (APR) | 5.90% |
| Loan term | 8 years |
| Additional fees | 4.00% origination fee ($2,465.80) |
| Payment | $790.94 monthly or $364.67 biweekly |
| Total loan cost | $75,930.24 with monthly payments or $75,851.36 with biweekly payments |
*The information in this example, including rates, fees and terms, is provided as a representative transaction. The actual cost of the product may vary depending on the retailer, the product specs and other factors.
What will a new Isuzu commercial truck cost me?
Isuzu doesn't list manufacturer suggest retail prices on its website, and prices will vary by dealership. Expect to pay anywhere from $55,000 for a new gas NPR truck to upwards of $100,000 for a new diesel FTR.
To find out how much a new Isuzu truck costs in your area, you can use the site's Get a Quote feature on the bottom of its homepage to get a price quote from a local dealer.
Business vehicle financing options
Do new Isuzu trucks come with a warranty?
Yes. The N-Series gas trucks come with a 3-year, 60,000-km basic warranty and a 5-year, 120,000-km engine warranty. Both the N-Series diesel and F-Series trucks come with a 3-year unlimited-km basic and engine warranty.
Plus, all new Isuzu diesel trucks have a 2-year, 38,400-km tire warranty. N-Series gas trucks and F-Series trucks both come with a 5-year, unlimited-km corrosion warranty, while N-Series diesel trucks come with a 3-year, unlimited-km corrosion warranty.
Why did Isuzu stop selling cars and other passenger vehicles?
Because not very many people were buying them. Isuzu slowly cut down the number of models it was selling in North America, trying to focus solely on its bestsellers. By early 2009, the only two Isuzu non-commercial vehicles being sold in the US were the Ascender SUV and I-Series pickup trucks and neither were selling well.
In January 2009, after nearly 30 years of selling passenger vehicles in the States, Isuzu announced that it was pulling both models from the US market. However, the company's commercial trucks continue to sell well and are available in both the States and Canada.
Bottom line
Isuzu may not sell cars in Canada anymore, but the manufacturer's commercial box trucks are some of the best in the business. If you want a chance to upgrade your truck regularly or you don't know if you'll still be in business in a few years, leasing a truck can help you save.
But if you're thinking long term and you're ready to buy, compare car loans before you head to the dealership to get the best deal.
Frequently asked questions
More guides on Finder
Ask an Expert
You must be logged in to post a comment.