Can I send money to someone in Cuba?
You'll have a hard time finding a bank or money transfer service that allows transfers to Cuba from Canada.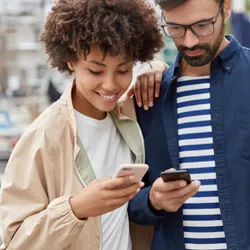 Cuba is a Caribbean island nation known for its sugar-white beaches, pastel-colored houses and sprawling tobacco fields.
However, political relations between Cuba and other countries have sometimes been strained over the years, and the Cuban economy can be unpredictable. Therefore, most banks and money transfer services do not support money transfers in Cuban currency. (Note: As of March 3, 2020, the Government of Canada has no sanctions imposed on Cuba.)
Do Canadian banks and dedicated money transfer services support transfers to Cuba?
Generally, no. Many major banks like TD Canada Trust, Scotiabank and BMO partner with popular money transfer service providers such as Western Union to allow their customers to send money abroad through their online banking portals. Other financial institutions, such as RBC, provide in-house international money transfer services. Yet, despite the availability of these options, many banks don't support transfers to Cuba.
Similarly, many money transfer service providers – such as TransferWise, TorFX, WorldRemit, XE, OFX, PayPal, Xoom and MoneyGram – don't allow you to send money in Cuban currency.
What you should know about Cuban currencies
There are 2 currencies circulating in Cuba: the Cuban Convertible peso (CUC) and the National peso (CUP). The CUC is pegged to the US dollar and is the stronger currency. Try to send money in CUC, and make sure your recipient knows to be on the lookout for scam artists who try to swap out CUC with CUP without being noticed.
Which currencies are popular in Cuba?
Given the political climate, Cuba does not welcome currencies from everywhere. Cuba does not permit Australian dollars (AUD) to be exchanged for Cuban currency and if you want to exchange US dollars (USD), you'll be hit with a sizeable commission fee. The most welcomed currencies in Cuba are the British pound sterling, Canadian dollars and euros, so these are your best bet if you decide to transfer in a currency other than CUC or CUP.
Your international money transfer options in Canada
While services that send money to Cuba might be limited, you can send money from Canada to many other countries around the world.
You might also be interested in...
Read more on this topic
Ask an Expert
You must be logged in to post a comment.