How to save for a house
Plan ahead and stash away extra cash — even when money's tight.
EQ Bank Savings Plus Account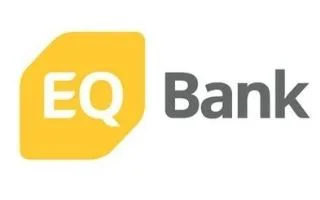 Zero everyday banking fees
Free transactions
No minimum account balance
Go to site
Getting ready to trade in your monthly rent payments for homeownership is an exciting step. But with it comes the need to take a long, hard look at your finances. Follow these 5 tips on how to save for a house.
1. Map out your finances
To get a comprehensive overview of where you stand financially, create a budget by listing out your income, expenses, debts and other assets and liabilities. This can help determine how much you can afford to spend, where you can buy and ultimately how much to save for a down payment.
If you know you'll be buying a house in the near future, try to cut back on unnecessary expenses. Or if you have the time, consider starting a side business that could generate a bit of extra income for your savings.
2. Research
Look into cities or neighborhoods you'd consider living in, different property types and average housing prices to get an idea of what the market looks like. Then, read up on the mortgage loan options you might qualify for.
3. Set a goal and plan ahead
Determine how much you want to save for a down payment and how long you have to save. Coming up with monthly deposit goals that work for your financial situation will help you stay focused and make progress. For example, if you can save $500 a month according to your budget, and you're saving up for a $24,000 down payment, then you know it'll take 4 years to save up enough funds.
Keep in mind that besides the down payment, you'll also have to pay a whole set of other fees like closing costs and maybe even mortgage insurance. Total closing costs usually run anywhere from 1.50% to 4.00% of the cost of the home, depending on your lender. This means if you purchase a home for $300,000 with a 3.00% closing cost, you'll have to pay $9,000 upfront – on top of the down payment.
4. Make regular contributions to your savings
Once you've set your down payment savings goal, store the funds in a high-yield savings account with a competitive APY, low fees and a minimum deposit you can comfortably meet. If you're buying a house with a partner, opening a joint savings account can help you save and earn interest together. If your current savings account doesn't have a high APY, consider comparing other options to find one that will help you earn more.
Take advantage of autosave, roundups or any other features that let you automate your monthly contributions – that way your savings happen out of sight and out of mind. Treating these contributions like a mandatory monthly expense will help make saving a habit.
5. Lower your debt-to-income ratio
Eliminating debt has two benefits. First, less debt means more money you can put toward your savings. But more importantly, paying off debt lowers your debt-to-income ratio, which increases your chances of mortgage approval. As you pay off debts and cancel bills, consider rerouting those payments into your dedicated savings account.
How much should I save for a down payment?
While housing costs may vary, the down payment will be the biggest upfront cost for your home. The minimum down payment you'll need depends on the cost of the home you want to buy. Keep in mind too that some institutions may require a higher down payment if you are self-employed or have a low credit score.
There are 3 tiers which determine the minimum down payment required:
If the home you want to purchase costs $500,000.00 or less, the minimum down payment is 5.00%.
If the home costs between $500,000.00 and $999,999.99, the down payment is 5.00% on the first $500,000.00 and 10.00% on the remaining cost.
If the cost of the home is greater than $1 million dollars, the down payment must be 20.00%.
If your down payment is less than 20.00%, your loan is considered a "high-ratio mortgage" and you'll need to pay for mortgage loan insurance. This additional insurance provides the lender protection should you default on your mortgage. Because mortgage loan insurance is commonly obtained through the Canada Mortgage and Housing Corporation, it is often referred to as CMHC insurance. Even with a 20.00% down payment, lenders may require you to purchase mortgage loan insurance if your credit score is low or if you're self-employed. Premiums for mortgage loan insurance typically range anywhere from 0.60% to 4.50% of your mortgage.
What's the average price for a house in Canada?
According to The Canadian Real Estate Association, the average house price as of June 2020 was $494,476. Using this data, you can see how much the down payment varies:
Average purchase price
Percent down
Down payment amount
$494,476
5.00%
$24,724
$494,476
10.00%
$49,448
$494,476
20.00%
$98,895
The price of a house can vary widely across Canada. For example, the average price in the Greater Toronto Area in Ontario is $870,000, and the average price in the Halifax-Dartmouth area in Nova Scotia is $359,958.
Other house costs to consider
Beyond the down payment and actual cost of the home, there are a handful of other mortgage costs that can come with buying a house. What you pay depends on factors like how far you move, the size of your house and the type of loan you apply for. Here's an example of what you can expect:
Closing costs: Be prepared to encounter closing costs when purchasing a home ⁠— typically 1.50% to 4.00% of the purchase price of the property.
Homeowners insurance: You may be required to purchase homeowner's insurance, which can cost between $750 to $950 yearly based on property type and coverage amount.
Mortgage loan insurance: Without a 20.00% down payment, the bank requires you to purchase mortgage loan insurance that costs between 0.60% to 4.50% of your mortgage.
Closing costs include the following:
Appraisal fee. A professional home appraisal helps your lender assess the property's market value and typically costs around $500.
Survey fee. This is the cost to survey of the property to assess boundaries and property lines. It usually costs between $1,000 and $2,000, however some lenders may allow you to use the previous owners land survey.
Title insurance. Title insurance covers the homeowner in the case that there is a dispute over the land or home. This typically costs around $100 to $300, depending on the lawyers fees.
Land transfer tax. While costs vary by city and province, this cost typically ranges from 0.10% to 3.00% of the value of the property.
Legal fees. You'll need to pay for any documents prepared and sealed by a lawyer, as well as registration and filing fees. These costs can vary, but usually start around $500 and can increase to upwards of $1,500 or more.
Types of accounts to save for a house
Consider opening a low-risk account to help save for a house.
Savings accounts
A savings account generally pays 0.10% to over 2.00% APY and has low balance requirements and low monthly fees. Traditional savings accounts may give you more ways to access your money, but online savings accounts reward you with the highest APYs. Some even come with features like autosave or budgeting tools.
Guaranteed Investment Certificates
Once you have a chunk of money saved, consider a GIC to lock away your money for a fixed term — all while earning interest. Depending on your deposit amount and the term length, your deposit could earn anywhere from 1-4% APY. However, you usually can't add money to your GIC during the term, and you'll likely pay a penalty to withdraw before the maturity date.
How to compare accounts for a house
Consider these factors before opening an account:
Fees. Look out for monthly fees that could eat into your balance and find out if the accounts offer ways to waive fees.
Interest rates. A higher interest rate can help you save more. Try to find the best rate possible.
Access. Consider how often you'll need to access your money. Each option has different considerations, so do your research. Try to avoid being charged fees when you need to withdraw money.
Features. If possible, try to find features like autosave or roundups that could help you save more.
Bonuses. Bonuses and rewards programs are a solid way to get a head start.
Eligibility. Watch out for eligibility requirements, fee waiver conditions and other details to avoid a rejected application or extra fees.
Compare accounts that will help you save for a house
Use the table below to compare savings accounts that can help you save for a down payment on a house. Sort the list by APYs, fees or opening deposits. If more than one account catches your eye, compare them side-by-side by clicking the "Compare" box beneath each option.
Compare apps that can help you save by rewarding you for your spending
Bottom line
Saving for a home is exciting, but it takes planning, research and commitment. Finding the right account and sticking to a plan can help you stay on track. To help you find the best account to grow your money, compare top-rated savings accounts with our helpful guide.
Frequently asked questions
More guides on Finder
Ask an Expert
You must be logged in to post a comment.