Finder makes money from featured partners, but editorial opinions are our own.
Capital One Credit Cards
Whether you need to repair your credit history or you're looking to reap rewards from your spending habits, Capital One credit cards may suit your needs.
Capital One conducts business solely online in Canada and provides 6 different MasterCard credit cards suitable for a variety of spending habits. Whether you are looking to reap the rewards from shopping or are looking to build your credit score, there are a few different credit cards on offer that suit different financial situations. Credit cards on offer include rewards, cash back, secured and travel credit cards.
Read our guide to learn about the different types of Capital One credit cards on the market, as well as the features and benefits of the different cards offered. Learn how to apply for a Capital One credit card and discover the eligibility requirements.
Capital One credit cards in Canada
Capital One offers 6 different credit cards in Canada – 3 guaranteed approval credit cards and 3 rewards cards. We've curated details of each Capital One credit card in the table below to help you compare your options.
Type of card
Annual fee
Purchase interest rate
Details
Capital One Guaranteed Mastercard
Guaranteed approval
$59
19.8%
This guaranteed credit card can help you repair your credit score.
Capital One Low Rate Guaranteed Mastercard
Guaranteed approval
$79
14.9%
With this low purchase interest rate guaranteed card, you can build credit while saving on interest.
Capital One Guaranteed Secured Mastercard
Guaranteed approval
$59
19.8%
You'll have to put a security deposit ranging from $75 to $2,500 to use the card.
Capital One Aspire Travel Platinum Mastercard
Travel rewards
$0
19.8%
This card lets you build up travel rewards with every purchase. Get 1 Reward Mile for every $1 spent.

Read our card review

Capital One Aspire Cash Platinum Mastercard
Cashback
$0
19.8%
You can earn 1 cashback on all of your purchases.
The benefits of banking with Capital One
Capital One credit cards offer specific benefits like complimentary insurance, rewards points, Zero Liability and more. Here's a summary of each of some of the features you can enjoy when you get a Capital One credit card:
Capital One typically offer a specific type of reward depending on the credit card you select. These rewards include cash back per dollar spent and points per dollar spent. You can also earn extra cash back by eating at restaurants and paying with your Capital One card.
Capital One Internet and mobile banking
If you have a Capital One credit card, you can access your account online through Capital One online banking. You can also download the Capital One mobile app and access your credit card accounts via your smartphone. This means you can manage your credit card account, pay bills, request a credit limit increase on your card or apply for another Capital One credit card at any time, either online or via the app.
Capital One credit card complimentary extras
Many Capital One credit cards come with complimentary extras including Zero Liability. Premium cards tend to come with additional complimentary extras which may include Purchase Security, Extended Warranty Protection, travel insurance, baggage delay coverage, auto rental and collision insurance and a suite of other extensive insurance coverage.
Capital One credit cards security
Capital One offer a variety of security products with credit cards including Chip & PIN technology and Zero Liability. Zero Liability ensures that you have full coverage over any fraudulent or unauthorized purchases on your credit card. If your credit card has any suspicious spending activity, Capital One will inform you through their alerts system by sending you a text or an email immediately. In addition, they have a team on hand to help resolve any problems.
How to apply for Capital One credit cards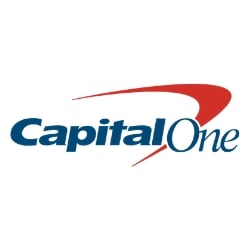 If you've done your own research and have decided that you'd like to apply for a Capital One credit card, you can begin the process by applying online at the secure Capital One website. If applying online, you will be redirected from the main website to a secure Capital One credit card application page, where you can apply for a specific credit card if you have all of your documents and information handy.
Before you get started on your application, you should make sure that you meet the eligibility requirements for the specific credit card that you are interested in. Furthermore, have the necessary documents on hand so that you can correctly fill out the application form. Eligibility requirements can sometimes vary between credit cards but generally include the following:
Eligibility requirements
Your age. You should be the age of majority in your province or territory.
Your residency status. You typically need to be a Canadian resident to apply for a Canadian credit card.
Your credit history. Check your credit score if you are unsure of your credit history before applying for a credit card. Most credit cards will require you to have good to excellent credit, while some of the guaranteed and secured credit cards allow you to apply with bad credit.
Information you will need for your application
After checking that you are eligible for the credit card, you will need to gather the following information in order to proceed with the application process:
Personal information. You'll need to provide personal information such as your address and your contact information. You'll also need to verify your identity by providing an accepted form of identification, such as your driver's licence number or passport number.
Financial information. You will need information about your current employment, income and assets like shares or property and your employer's contact details. If you are self-employed, you may need to provide information regarding your expenses, liabilities and your accountant's contact information.
How many Capital One credit cards can I have?
The general rule is that you're only allowed have a maximum of 2 credit cards directly issued from Capital One. If you apply to Capital One for 3 or more cards, you're application will be denied. However, this rule does not apply to cardholders with the following types of Capital One credit cards:
Secured credit cards. Capital One's secured cards don't count toward the rule. If you started with a secured Capital One credit card and managed to build your credit, you are still eligible for 2 more Capital One credit card slots.
Old Capital One cards. If a cardholder already had more than 2 Capital One cards when this rule was implemented in 2011, and decided to keep their cards, the rule didn't affect them.
Cards from Capital One acquired banks. Cardholders who held credit cards by banks bought by Capital One don't count toward the 2-card rule.
If you want to apply for a second Capital One credit card you should wait at least 6 months after your last Capital One application. If you apply within 6 months of a previous Capital One application, you run the risk of being immediately denied.
Compare other credit cards
After comparing features of Capital One credit cards it's a good idea to browse through other credit cards to make sure you're comparing your options and finding the best credit card for your needs.
Frequently asked questions about Capital One credit cards
We've curated a list of some of the most commonly asked questions about Capital One credit cards. If you can't find the answer to your question below, or if you'd like to leave us some feedback, get in touch with us by filling out the form at the bottom of this page.