Finder is committed to editorial independence. While we receive compensation when you click links to partners, they do not influence our content.
4 companies like Carvana in Canada
While Carvana isn't available in Canada, these popular online car-buying platforms are.
Online car-buying platforms are gaining popularity, with Carvana leading the way in the US. While there isn't a Carvana Canada yet, here's a closer look at 4 Canadian equivalents. Canadians can browse through a wide inventory of vehicles, make their purchase online and have their car delivered right to their front door with these easy-to-use online car-buying platforms.

1. Clutch
Available in Ontario and Nova Scotia only
Clutch provides a wide inventory of more than 2,000 used cars that shoppers can browse through online, so you won't have to visit a dealership. It also provides delivery straight to your driveway so you can take your new wheels for a spin during a "test to own" trial period of 10 days/750 km.
Who it's best for: Car buyers who want a seamless online car-buying experience with the option to apply for financing through the platform. You can also sell or trade in your car.
Where it's available: Ontario and Nova Scotia.
Pros
Easy-to-use site
Upfront about pricing; no negotiations
Free CARFAX report with a thorough inspection
Transparent about kilometres, damage and vehicle issues
Offers financing for good and fair credit borrowers
Accepts cars with a loan on it if you're selling
Cons
Higher price points with newer used cars
No test drive option before buying
Prep fees if you're in Halifax
Higher warranty coverage price points
---

2. CarDoor
Like its competitors, CarDoor brings the car-shopping experience completely online. Look through CarDoor's inventory of hundreds of used cars, do a 360-degree walk around and read through the vehicle's key features completely online. Once you've decided on a car you like, click on "Home Test Drive" to set up a delivery date and to finalize your purchase, including whether you need financing.
After your car is delivered, you have a full money back guarantee for 14 days/750 km. If you change your mind during this time frame, CarDoor will pick up the vehicle and issue a refund.
Who it's best for: Car buyers prioritizing longer-term warranties, longer return and exchange periods, and solid customer service. You can also sell or trade in your car.
Where it's available: Ontario only (specifically the Greater Toronto Area).
Pros
Easy-to-use platform
14 days/750 km money back guarantee
60 days/5,000 km exchange program
Free 90 days/10,000 km
Upfront about pricing
Accepts cars with a loan on it if you're selling
Cons
Newer used vehicles on offer with higher price tags
No test drive option before buying
Smaller inventory of options to choose from
Only available in Ontario
---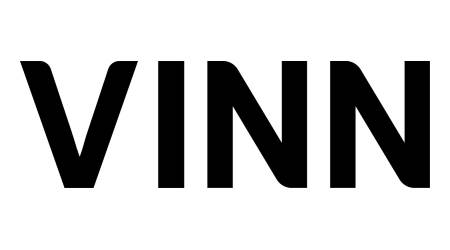 3. VINN Auto
VINN Auto is a car shopping platform that can connect you with thousands of vehicles in your local area. Browse its inventory, compare vehicle features and book an appointment with your chosen dealer to view the car you want. Like Carvana, you can shop for cars online, but unlike Carvana, VINN Auto will connect you to a dealer that has the car you want.
Who it's best for: People who want to shop online for a new or used car from a dealership.
Where it's available: Available across Canada
Pros
New and used cars available
Easy-to-use platform
Detailed vehicle information
Cons
No trial own period
Test drives are in person
Multiple points of contact
---

4. CarMonk
CarMonk calls itself the "most zen way to buy your new car." You can buy or finance your next car completely online, and like its competitors, have it delivered straight to your front door at a time that works for you. It's the newest player in the online car-buying industry in Canada, selling used cars only, just like its competitors, but it has hundreds of options to choose from.
CarMonk is owned by Consumer Genius Inc., which also owns brands like CarsFast, Loanz and LendingArch.
Who it's best for: Shoppers who want a one-stop shop for financing, purchasing a vehicle and having it delivered to you for a test drive.
Where it's available: Ontario
Pros
Easy-to-use platform
Test drive with a money back guarantee for 7 days
90 days/5,000 km warranty
Trade-ins accepted
172-point inspection on all cars
Cons
Interest rates not disclosed on its website
Serviced provinces not disclosed on its website
No option to test drive before purchasing
---
Are Canadians using sites like Carvana to buy a car?
Businesses like Carvana in the US and Clutch in Canada are bringing the car-buying process into the twenty-first century, allowing customers to do everything online from comparison shopping and choosing a warranty to applying for financing and trading in a vehicle. And it seems like Canadians are slowly warming up to the idea.
According to a November 2022 survey from CARFAX Canada, 1 in 10 Canadians say they want to buy their next car completely online and have it delivered. But, interestingly, 1 in 3 Canadians say they can see themselves buying a car entirely online at some point in the future, even if it's not now.
That's not surprising considering that a Clutch survey conducted by Ipsos in 2022 showed that 84% of Canadians want the car-buying process to be easier than it currently is, and 76% want to spend less time visiting dealerships to shop for a car.
In our increasingly digital age, and with a lot of dissatisfaction around the current car-buying process, it's not surprising there are so many online car-buying platforms like Carvana being developed in Canada.
How does the buying process work with an online dealer?
As you can tell, there are only slight disparities between these online car-buying platforms. They all allow shoppers to browse vehicles online, play around with payment calculators to help you find the sweet spot for your budget, and make your purchase (including securing financing) completely online. And the best part: they all deliver your purchase right to your front door.
You can count on these steps when you're working with any of the Carvana equivalents above:
Search online inventory for your dream car.
Start the process by browsing through cars on each competitor's platform. You can sort vehicles by year, make, model, colour, kilometres and more. You can "favourite" your top picks or place them in a virtual garage, then zero in on the detailed specs for your top choices.
Select the vehicle you want to purchase.
When you're ready, proceed with your purchase. At this stage, you can even get a quote on your trade-in if you have a vehicle you'd like to sell. You can also apply a down payment or apply for financing.
Arrange delivery or pick up.
Once your payment is sorted out, work with your dealer to select a date and time for your pick-up or delivery to your front door. You'll need to provide a picture of your driver's licence and insurance.
Test drive your vehicle.
With your new purchase in your driveway, take your new wheels for a spin for the allocated time provided by the dealer you're working with. In some cases, that's 7 days while others allow up to 14 days. If you aren't happy, make sure you contact your dealer within the designated time frames to set up a pick-up and a refund or exchange.
Compare car loans to buy a used car
Frequently asked questions