Finder makes money from featured partners, but editorial opinions are our own.
Best cars under $25,000
Compare the best new and used cars with budget-friendly price tags.
Prequalify with Clutch
Shop from 500+ used cars
Rates from 8.49%
Loan terms of 12-96 months
Go to site
Finding a car under $25,000 isn't a difficult task, but choosing one that really stands out can leave you browsing car websites for days. These new and used cars have the safety scores, reliability ratings and price tags to make our list of the best cars under $25,000.
The best new cars under $25,000
These five cars earn top scores and have plenty of features included in the base trim.
2023 Toyota Corolla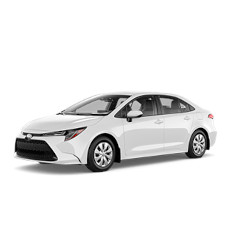 MSRP: $22,690
L/100km (combined): 6.7
NHTSA safety rating: 5 out of 5 stars
J.D. Power consumer rating: 81 out of 100
The Toyota Corolla has long been a popular choice in this category, and it's easy to see why. Not only does it offer Toyota's famous reliability, it's also miserly with fuel and an impressive performer in safety tests. The Corolla also holds its value well, so you can expect a decent price when the time comes to upgrade to a new model down the track.
2023 Hyundai Elantra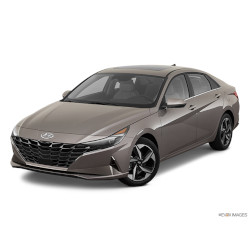 MSRP: $20,449
L/100km (combined): 6.4
NHTSA safety rating: 5 out of 5 stars
J.D. Power consumer rating: 78 out of 100
There are lots of good reasons why the Hyundai Elantra should be on your under-$25,000 car shopping shortlist. This popular sedan offers stylish good looks, a spacious interior, and a long list of tech and safety features. Add impressive fuel economy into the mix and you've got an impressive all-round package.
2023 Nissan Versa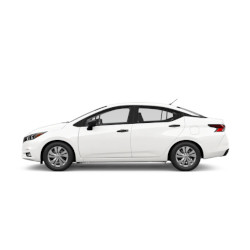 MSRP: $18,298
L/100km (combined): 6.7
NHTSA safety rating: 5 out of 5 stars
J.D. Power consumer rating: 79 out of 100
Perhaps the first thing you'll notice about the 2023 Versa is its sub-$20,000 price tag. But look a little closer and you'll also find decent interior space, a host of safety and tech features, and styling that's sure to catch the eye. Best of all, it returns good fuel economy and a comfortable ride on the road, making it an option worth considering for any budget-conscious buyer.
2023 Kia Soul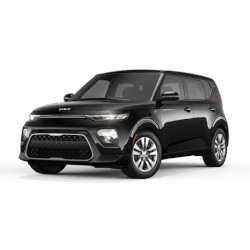 MSRP: $22,595
L/100km (combined): 7.9
NHTSA safety rating: 4 out of 5 stars
J.D. Power consumer rating: 80 out of 100
It may not be as fuel efficient as some of the other cars featured here, but the Kia Soul still delivers great value. This distinctive crossover SUV is easy to pick out from the crowd thanks to its unique looks, but step inside and you'll find a roomy and practical cabin with plenty of space for passengers and cargo alike. The touchscreen infotainment system is also easy to use, while the Soul offers secure handling on the road.
2023 Mazda3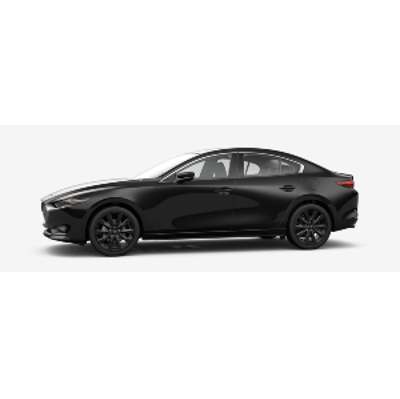 MSRP: $21,900
L/100km (city/highway): 8.4/6.6
NHTSA safety rating: Not rated (5 out of 5 stars for 2022 model)
J.D. Power consumer rating: 79 out of 100
The Mazda3 combines a high-quality interior finish with impressive on-road handling. It's a fuel-efficient performer in the real world, delivering an enjoyable driving experience without hurting your hip pocket. If you're in the market for an affordable compact car, take the Mazda3 for a test drive to decide whether it's right for you.
Promoted for
Quick Approval
Promoted for
All Credit Scores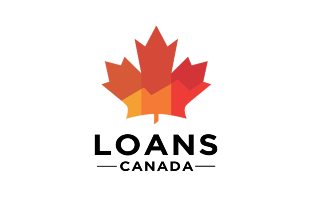 The best used cars under $25,000
These used cars typically come in under $25,000, but you may find some newer models in your area with a higher price tag. Because every used car varies based on mileage, maintenance upkeep and other factors, you might want to read our guide to buying a used car so you know exactly what to look for when you're ready to buy.
Toyota Camry
The Toyota Camry has consistently ranked as one of the best cars for the money since 2014. While older models don't have the world's best gas mileage, its spectacular safety and reliability ratings mean you're unlikely to have to pay an arm and a leg to repair it every few months.
Honda Civic
Depending on the year, you might get a car that was ranked top of its class — or you could get one that was only so-so. Either way, the Honda Civic has consistently been named a decent car for the price. And you won't be disappointed by its fuel efficiency, either.
Toyota Corolla
The Toyota Corolla sits a little above average when it comes to reliability, and its fuel efficiency is decent — especially for older models. Base trims had engines that left a lot to be desired for some drivers, though. If you're thinking of getting a Corolla, it may be worth it to find a more expensive trim with a little more power.
Kia Soul
The Kia Soul is well known for its roomy cabin and has consistently ranked well when put up against other cars in its class. While every model year has subpar fuel efficiency, its reliability rating might make up for that.
Hyundai Sonata
Most of the recent Hyundai Sonata models have ranked near the top of the midsize car class, especially for drivers with families. While its fuel economy may not be the best, its high reliability makes it another strong contender for best used car under $25,000.
Compare car loans for models under $25,000
Compare car loans in the table below by checking out details like loan terms, rates and eligibility requirements. You can compare two or more providers side-by-side by checking the compare box beneath each provider you're interested in.
When is the best time to find a good deal on a used car?
When you're looking to buy a used car, stick to the summer months. Dealerships often hold sales for each of the major summer holidays. And at the end of the season, manufacturers begin debuting cars for the next model year. This means you may be able to get a good deal on a new car from this year or an even better deal on a used car from the previous model year.
How can I save at a dealership?
Here's how to make your $25,000 budget stretch even further, and perhaps even get into a higher-spec model.
Use a car buying service
Once you know which model you want, use a car buying service to help you access fleet-level pricing. These services can save their customers money into the thousands!
Shop around for offers
To find the best $25,000 car deal around, you're going to need to do some digging. We found some great deals when we looked through the offers pages on car maker's websites. Trawl through the car sales sites and consider out-of-province dealers. They might be able to deliver the car, all for a reasonable price.
Stick to the rule of three
If you're buying in person, visit at least 3 dealerships before making your purchase. That way, you'll be able to play the dealerships' offers against each other when negotiating. It helps to have info about some similar cars you've found online too, so you can show the dealer what you're expecting and see if they will price match.
Avoid unnecessary insurance add-ons
It's easy to be talked into signing up for insurance plans or extra warranties from the dealer that aren't valuable to consumers, so don't get sucked into paying for anything you don't need.
Come down a level
Higher trim grades, with all their cushy passenger comforts and extra tech are tempting. If you can live without fancy things like leather upholstery and large alloy wheels, you could save thousands of dollars. That might just make a car that you thought was out of your $25,000 price range easily affordable.
Shop around for finance
By shopping around and comparing deals from multiple car loan lenders, you could save hundreds of dollars over the course of your finance agreement.
Buy a demo or nearly new car
Buying a dealer demo (a car the dealer used for test drives) or a model that's around a year old, could save you quite a bit of cash. As a plus, you let someone else foot the bill for the first year's depreciation. Demo cars, in particular, often have some nice add-ons, so you could get a higher trim for less money.
Negotiate
Finally, negotiating with a dealer could save you money, or get you some nice freebies thrown in. Even if a dealer won't agree to a lower price, you could ask them to chip in metallic paint, or even just a full tank of fuel, as a little cherry on top.
What should I look for in a car under $25,000?
When you're comparing your options for the best cars under $25,000, keep these points in mind:
Safety features
Safety features like blind spot monitoring and autonomous emergency braking don't always come standard. Check the safety tech that comes with the base trim, and consider whether it may be worth opting for a driver assistance package.
Fuel economy
Fuel is a major expense for car owners. Consider the type of driving you do and check each vehicle's fuel consumption figures for city and highway driving, as well as the combined figure.
Ownership costs
Fuel isn't the only expense to consider when comparing vehicle running costs. The Canadian Automobile Association provides a handy Driving Cost Calculator that also factors in expenses such as insurance, registration, maintenance and depreciation.
High reliability and safety ratings
J.D. Power is a good source for reliability, but you should also keep the NHTSA and IIHS safety ratings in mind when picking a car.
Price
Just because a car has a higher price tag doesn't mean it's better, so check what features you get for the price. You might find a better deal on a used car than you would with the basic trim of some new cars.
User-friendly tech
Since most cars come standard with an infotainment system, you'll want to test it out to ensure you'll be able to find the settings you want easily. Other user-friendly tech to keep an eye out for can include everything for Apple CarPlay and Android Auto to a navigation system and parking assistance.
Interior space and flexibility
Take a closer look inside to make sure the vehicle will suit you and your loved ones. For example, is there enough legroom for back-seat passengers? Is there enough cargo space in the boot? Can you fold the rear seats completely flat for extra luggage capacity?
On-road performance
Be sure to take the car for a test drive to find out whether it's comfortable inside, how it handles and performs on the road, and whether it has all the features you need in a vehicle.
Reviews
Read reviews from experienced automotive journalists to find out which vehicles in your price range offer the best performance and value for money.
Car sales tax
The sticker price isn't the only cost you need to consider when shopping for a car under $25,000. Car sales tax also applies and can have a big impact on the total price you pay.
If you buy your car from a dealership, you'll need to pay GST at a rate of 5%. But most provinces also charge their own car sales tax on top of GST, so check out the table below to find out how much you'll pay where you live.
Province
Provincial tax rate
Federal GST rate
Total tax rate
Alberta
0%
5%
5%
British Columbia
7-20%
(7% on vehicles less than $55,000)
5%
12-25%
Manitoba
7%
5%
12%
New Brunswick
10%
5%
15%
Newfoundland and Labrador
10%
5%
15%
Nova Scotia
10%
5%
15%
Ontario
8%
5%
13%
Prince Edward Island
10%
5%
15%
Quebec
9.975%
5%
14.975%
Saskatchewan
6%
5%
11%
There's no federal GST when you buy a car from a private seller, but provincial car sales tax applies everywhere but Alberta. This tax rate varies from 6% to 20% depending on where you live and the value of the vehicle you buy. Remember to include car sales tax in your calculations when deciding on the best vehicle for your budget.
Bottom line
These cars represent the cream of the crop when it comes to a low price tag, but that doesn't mean you should pay the full sticker price for them. Comparing your car loan options can help you figure out how much you can afford and give you an edge during negotiations.
Frequently asked questions about cars under $25,000
More guides on Finder
Ask an Expert
You must be logged in to post a comment.