Finder is committed to editorial independence. While we receive compensation when you click links to partners, they do not influence our content.
Easily manage your finances with online banking
Decide which digital platform is right for your financial goals.
EQ Bank Savings Plus Account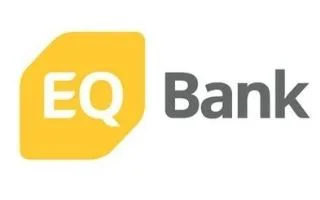 Zero everyday banking fees
Free transactions
No minimum account balance
Go to site
Online banking is a quick, easy and convenient way to manage your everyday finances. You simply log in to check balances, transfer funds and pay bills. The features and benefits you'll find online depend on the bank or other financial institution you choose to do business with.
EQ Bank Savings Plus Account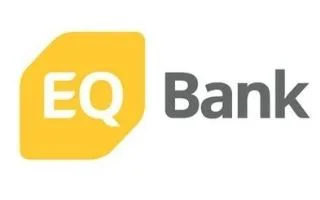 EQ Bank Savings Plus Account
Zero everyday banking fees
Free transactions
No minimum account balance
EQ Bank Savings Plus Account
With no everyday banking fees and free transactions, open an EQ Bank Savings Plus Account and get an interest rate of 1.50%.
Account fee: $0
Interest rate: 1.50%
Min. deposit to open account: $0
Transactions: Unlimited & free
Compare online banking accounts
What is online banking?
Online banking is way for you to manage your finances and conduct your business through a bank's website or mobile app. Like banking within a branch, you sign on to your online account from anywhere with an Internet connection, whether on a computer, tablet or smartphone.
Along with the digital transformation of banking, most banks offer online banking as a free service. You set up a user name and password for your account through the bank's website to monitor your balances, move money across accounts or set up autopay, among other features.
The "Big Five" banks in Canada have different brands for online and mobile banking platforms:
| Financial institution | Online banking | Mobile banking |
| --- | --- | --- |
| TD Canada Trust | EasyWeb Internet Banking | TD Canada Trust mobile app |
| CIBC | CIBC Online Banking | CIBC Mobile Banking |
| Scotiabank | Scotia OnLine | Scotiabank Mobile Banking |
| BMO | BMO Online Banking | BMO Mobile Banking |
| RBC | RBC Online Banking | RBC Mobile |
Online banks vs online banking
A lot of personal banking now happens online. However, it's useful to distinguish between the online services of traditional banks (for example, the aforementioned Big Five Canadian banks), and a host of upstart online- or app-only companies that offer banking services without many of the fees associated with traditional banks.
Examples of companies in Canada offering banking services exclusively online or via mobile apps include Koho, Stack, and Mogo.
Companies operating as online (or digital) banks don't operate brick-and-mortar bank branches. This means they save on the overhead costs and taxes associated with maintaining and owning buildings. These companies develop proprietary technology from scratch to power their operations. Finally, it is important to note that many digital banking providers are not, strictly speaking, banks. This means they do not have a license to operate as a bank in Canada. Generally, such companies partner with an existing licensed institution to hold their deposits.
This line blurs further when it comes to traditional banks that operate low-fee, online only banking brands as a separate service. A good example of this would be Scotiabank's subsidiary Tangerine.
A guide to digital banking in Canada
The right online banking platform allows you to:
Transfer money by email, social media, text message, mobile banking and more.
Check your account balance and access your transaction history.
Find the nearest ATM in your bank's network.
Research products and services to buy or upgrade.
Use currency converters, home loan repayment calculators, stock trading calculators and other tools.
Manage investments and trade stocks.
Pay for goods and services with a mobile wallet.
Deposit cheques and pay bills.
How does online banking work?
Online banking lets you perform all your banking transactions over the internet. Instead of visiting your nearest branch to make a deposit, transfer money, pay off your credit card or check your savings balance, you can access your finances through any internet-enabled device.
This includes desktop computers, laptops, tablets and smartphones. Once you have an account with a bank or credit union, it's usually free to sign up for an online banking account and often takes less than 10 minutes to apply. After creating a password to ensure secure login to your account, you can begin managing your finances online. Note that your credentials to log into online banking usually won't be the same as your bank details for security purposes.
How do I register for online banking?
To sign up for online banking, you'll usually need to fulfill the following requirements:
Be an existing customer of the bank offering the online banking service you want to use
Be at least 18 years old
Be a resident of Canada
The exact requirements to create an online account will vary from bank to bank, but you may need to provide the following information to register:
Debit card number
Name
Birth date
Email
Phone number
Address
While the processes used to register customers for online banking may vary somewhat between banks, there are often some similarities. To register, go to your bank's website, navigate to the online banking portal and click to sign up for a new account. After entering your personal and banking information, you'll typically need to verify your email and/or phone number so your bank can confirm your identity and get in touch with you if necessary.
To verify your contact info, you're often given the option to receive a phone call, text message or email containing a verification code or a link. Simply enter the verification code online or click on the link to confirm your account and begin using it.
Note that some banks may require you to visit a branch to either initiate or finish the registration process. You may also have to set up security questions and answers, which allows you to change or retrieve your password when necessary and prevents unauthorized access to your account.
How do I register for mobile and tablet banking?
After you've set up online banking on your desktop, download your bank's app from the Google Play store or Apple App Store and follow the directions to install it. The process will likely be similar to registering for online banking, although some apps are simpler and may only require you to provide a few pieces of information such as your debit card number and online account password. If your phone allows it, you might be able to connect your debit or credit card to Apple Pay, Google Pay or other digital wallets.
Back to top
Should I choose an account based on its online banking system?
If you live your life through your smartphone, then mobile banking could be the deal breaker between competing bank accounts. Some banks offer more advanced electronic banking capabilities than others, like mobile cheque deposits and statements that integrate with your existing accounting software.
Remember to compare fees and features on mobile banking apps. You may find that more expensive bank accounts offer more helpful online banking services and are worth paying more to have.
What are the benefits of online banking?
Online banking can streamline your ability to manage your finances without stepping foot in a bank. Online-only banking companies tend to market themselves heavily as low-cost alternatives to traditional banks. In practice, this means things like no-fee chequing accounts, unlimited monthly transactions, and lower costs when buying things in a foreign currency. Of course, the trade-off is often fewer features compared with the online services of traditional banks.
Depending on your bank's online capabilities, you can often:
View and download statements. Instead of waiting for the mail, review a summary of your accounts and balances or download forms for ID or other purposes.
Mobile payments. Securely send and receive payments through your phone number, email address or app.
Lock, block, limit. Get control of your lost credit or debit card by blocking and limiting transactions. Plus, most apps can help you find customer support to get in touch with your bank immediately.
Overseas ATM locator. Find an ATMs when traveling to avoid steep fees.
Deposit cheques. Many banks now allow customers to deposit cheques on the go through the mobile app.
Fraud monitoring. Get notified by text, email or phone if your bank suspects fraudulent activity on your account.
Pay bills. Set up one-time payment or recurring transfers to stay on top of your finances.
Integrate with other apps. Many budget-planning apps sync with top banking apps to help you stay on budget.
Borrow money. Some banks allow you to apply for personal loans and other types of financing online or from your phone.
How do I deposit a cheque using a mobile app?
Depositing a cheque using a mobile banking app is fairly straightforward, but individual banks may vary in their procedures, so check with your bank before you deposit to know exactly what steps you should follow.
Often, you simply sign the back of the cheque you're depositing, open your bank's mobile app, navigate to the mobile deposit screen, enter the transaction details (such as the amount being deposited and which account you want the money to go into), and then follow your app's prompts to take a picture of the front and back of your cheque. Submit the transaction and make sure you see an indication that the deposit was successful.
Very often, your funds may be held for several days before you can access it, although actual processing times between banks can vary. Note that your bank may have specific policies limiting the amount or frequency of mobile deposits you're allowed to make or placing a hold on larger deposits for security purposes.
How do I compare online banking platforms?
You may be locked in to a mobile banking account or app if you already bank with a specific financial institution.
If you're looking to open a new account, weigh factors like:
The site's user-friendliness. Test out how easy it is to navigate a bank's website, looking for speed, accuracy and convenience. Check online reviews to see if there are any complaints about downtime or the app's reliability.
Ability to apply for new products. Click around to see whether you can easily apply for a new account, credit card or other product online. With select banks, you can find special offers and promotions within the app.
Security and protection. Your bank should publish its security measures online, letting you know how it protects your sensitive information from hackers and phishing. Your bank should guarantee your funds against cybercrime.
Range of features. Top banks allow you to check your balances, pay off bills and sign up for autopay, among other perks.
Financial literacy tools. Many banks offer general information and tools that can help you manage your finances, maximize your savings and budget for the future.
Customer service. A good online banking platform should offer phone support or live chat during business hours.
Back to top
What are the pros and cons of online banking?
Pros
Convenient account access. Transfer funds, check your balances and deposit cheques whenever and wherever you need to.
Fast and simple services. The best online banking platforms are easy to use, resulting in quick, hassle-free transactions.
Security. Banks encrypt your sensitive data online to reduce the risk of fraud and other threats.
Cons
Not all banks are equal. Some banks offer more sophisticated services through its mobile banking platforms, while others allow the basics only.
At mercy of technology glitches. Although uncommon, a blip in service can prevent you from accessing your money until the problem's resolved.
How to protect your account
With the rise of the Internet, banks have kept up with comprehensive security and encryption to protect your personal and financial information. Still, you can take measures to keep your online banking safe from financial predators.
Find a secure network. Avoid public Wi-Fi or hot spots when accessing your account. Hackers are known to intercept account info and passwords on these unsecured networks. If you do use a public wireless network, consider using a VPN (virtual private network) to disguise your computer's IP address and encrypt your personal data. This will make it more difficult for hackers to break into your computer and steal your data.
Choose a strong password. Use a unique mix of lower- and uppercase letters, symbols and numbers that you'll remember. And don't share your login details with anybody else.
Review your statements. By regularly reviewing your transactions, you'll more easily spot unauthorized charges or unnecessary fees.
Back to top
Frequently asked questions
More guides on Finder