Stock Trading Statistics Canada
Economic shutdowns impact Canadians' interest in stock trading, with traffic to popular share trading sites doubling (117%) from May 2019 to May 2020.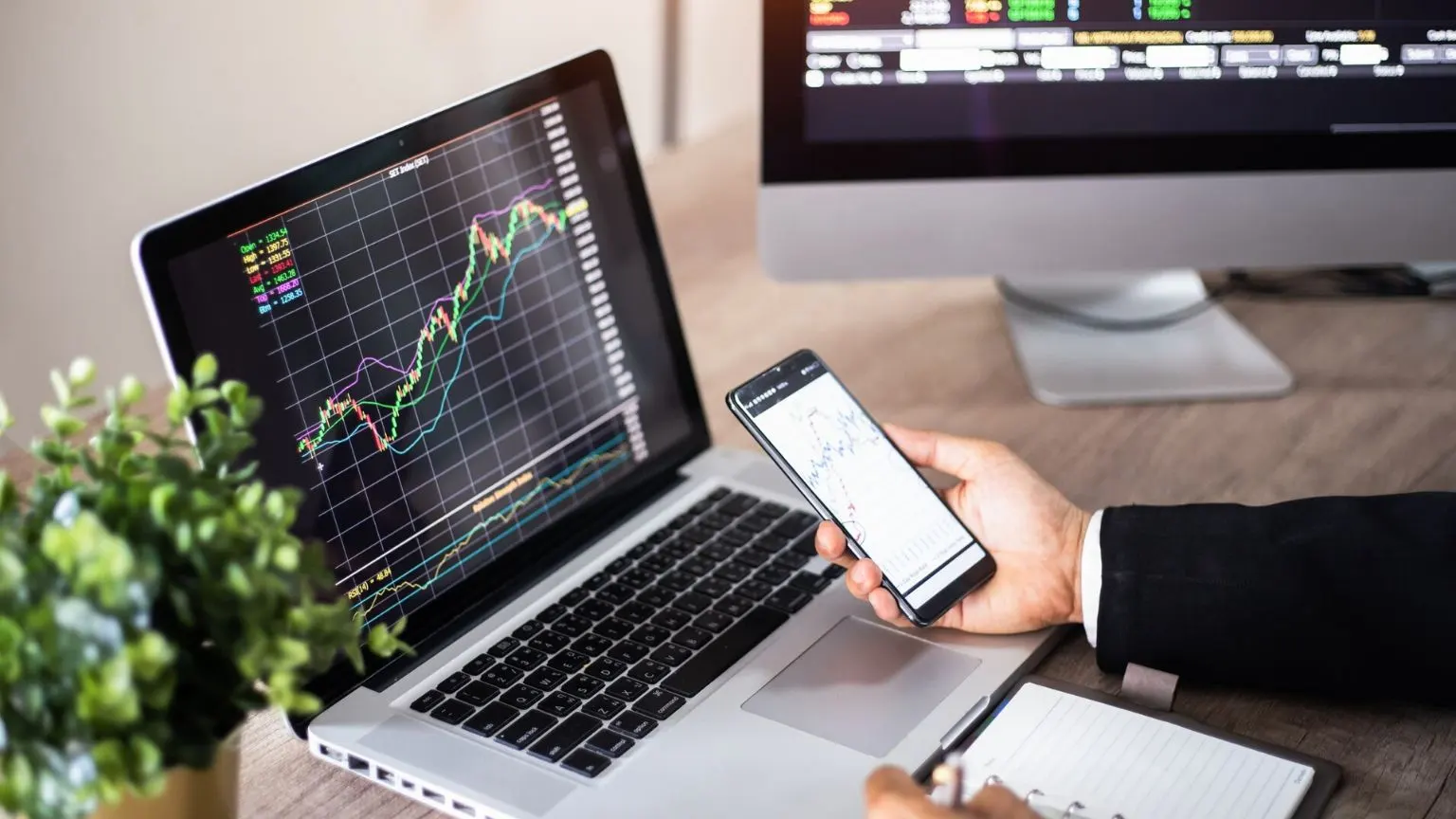 If Finder's website traffic is anything to go by, interest in stock trading has surged following the market collapse caused by COVID-19. It's easy to see why; the S&P/TSX Composite Index fell nearly 40% from an all-time high of 17,944 on February 20, 2020, to 11,228 on March 23, and has since bounced back significantly.
Any investor who was brave enough to jump in when the market dropped to record lows would have made a 35% return by the end of May 2020. With most 'high interest' savings accounts in Canada currently offering returns below 1% (sometimes as low as .25%) on the low end and 2% or 2.5% on the higher-end, the stock market is a tempting option for Canucks.
Before we see how the TSX stacks up against global markets, let's look at how Canadians invest their money.
A country of cautious investors
According to BMO's most recent annual RRSP study the majority of Canadians (77%) have investments. However only 53% are investing their savings, compared to 47% who are keeping cash.
Interestingly, BMO found only one third of Canadian investors feel they understand the ins and outs of investing. This lack of understanding is likely why most Canadians work with a financial advisor. Of those who do, 36% don't feel comfortable making any financial decisions without consulting a professional. BMO even reveals 67% of Canadians are unable to identify the differences between an RRSP and a TFSA.
The annual survey also found the older you are, the more likely you are to hold investments over cash, while millennials have most of their savings in cash (57%) whereas gen xers and boomers are more likely to put their savings into investments (54% and 64% respectively).
The BMO survey also shows that among Canadian investors, most (62%) have cash in their TFSAs, representing over 40% of their account holdings. Unsurprisingly, mutual funds, typically managed by advisors and money managers, make up 42% of the asset allocation in an RRSP.
While TFSA's hold mutual funds and are heavy on cash, they are also the investment vehicle most likely to hold individual stocks, with 29% of Canadians including stocks in their TFSA. A trend that may continue to rise along with the increasing prevalence of online, low-fee trading platforms marketed to the DIY investor.
Home court disadvantage?
Canadians are similar to other global investors in that they tend to have a home country bias, over-investing in the TSX over other global markets.
According to a recent white paper by Investors Group (IG), called 'The Case for International Investing', Canada represents only about 4% of the MSCI World Index by weight, suggesting Canadian investments should only make up about 4% of a properly diversified global portfolio. In reality, reports have found Canadians are likely to have around 70% invested at home.
How the TSX ranks on the world stage
The reality is the TSX is far from the only option available to Canadians as most stock trading apps allow users to buy shares in multiple global markets, that in many cases could provide a better return than the TSX.
Let's assess the potential of the nine exchanges listed below, spanning across six countries, to compare how they fared after the global financial crisis of 2007-9 (GFC).
Canada: TSX
United Kingdom: FTSE100
United States: NYSE, S&P500, Dow and NASDAQ
Germany: DAX
Japan: Nikkei 225
Australia: ASX200
Which index is best for post stock market crash investing?
The chart below depicts the index value of all nine markets from October 2007 to May 2020. While most of the markets follow a similar general trend, to get a better understanding of how they compare globally, let's take a look at the average.
This chart depicts the four-week rolling average of all nine market indexes from October 2007 to today. The full effect of the GFC was not actually felt by global markets until March 2009, when the average index reached a low of 4,462. Interestingly, all nine markets hit rock-bottom at the same time – during the week ending on March 6.
What would be today's theoretical return if an investor had dropped $500 into each of these global markets on this date in March 2009?
The above chart follows the overall index of each market to calculate the return over time. While most investors buy and sell stocks in individual companies, it is possible to invest in the whole market by buying into an index fund.
There are several different funds available in each market, but the performance of all of them tends to follow their corresponding market quite closely. These are the investment options favoured by Warren Buffet, one of the world's most successful investors.
Global investment tracker
The above chart depicts the return on the initial $500 investment over time. As you can see, some markets performed far better than others. The NASDAQ is the standout performer with a huge $1,586 return on investment. The TSX doesn't do as well, coming third-from-last with a return of only $906. Still, it's marginally better than Australia's ASX with it's $858 return and the UK's FTSE100, which comes in last with its measly $839 return.
Investment returns compared
Market
6/03/2009 investment
29/05/2020 return
United States – NASDAQ
$500
$1,586
United States – S&P500
$500
$1,318
United States – DOW
$500
$1,243
Germany – DAX
$500
$1,187
Japan – Nikkei225
$500
$1,167
United States – NYSE
$500
$1,083
Canada – TSX
$500
$906
Australia – ASX200
$500
$858
United Kingdom – FTSE100
$500
$839
While markets can rise and fall, it must be noted here that these returns include the recent market crash. The tech-focused NASDAQ, is one of the few world markets to have almost fully recovered its post-coronavirus losses. One of the reasons it has performed so well since 2009 is that the profitability of large global tech brands such as Google, Facebook and Apple has expanded exponentially. This is unlikely to be the case in the future.
Note: This research focuses only on capital gains, and does not include dividends paid.
Lessons
The moral of the story here is that the stock market, even in turbulent times, tends to provide a better return than savings accounts over a longer period of time. Different markets, however, produce dramatically different results.
When deciding where to keep your hard-earned cash in future, it may be worth looking outside Canada. For more on investing in index funds, check out our guide.
Rush to 'buy the dip'
Given post-market crash investing opportunities, it's not surprising that interest in stock trading has skyrocketed during the economic shutdown. Two trends at play are the ongoing movement toward independent online platforms and the desire to try and 'buy the bottom' by getting popular stocks at a significant discount.
We analyzed SEMrush data on Canadian traffic to the websites of eight popular investment services to see just how much interest has increased during the economic shutdown in Canada.
DIY investing explodes during economic downturn
In mid-March, after COVID-19 was declared a pandemic, Canada and much of the world were entering states of emergencies sending shockwaves through the global markets. Such a quick economic downturn resulted in an astonishing 36% average increase in web traffic in only one month from February 2020 to March 2020 across eight trading platforms.
It is likely that much of the increase in stock trading interest from February to March was fueled by stock market novices signing up to popular independent online platforms like QuestTrade and Wealthsimple Trade. These online stock trading platforms and robo advisors offer quick sign-up, low fees, convenience and ease of use, with simple design and mobile applications that make them attractive to market newbies.
From February to March 2020, interest in independent online stock trading services saw a swift increase in web traffic, with Questrade leading the top three with a 53% increase, followed by AvaTrade at 52% and Wealthsimple Trade at 40%.
BMO Investorline came in fourth at 37%, followed closely by Interactive Brokers at 32% and QTrade Investor at 28%. The services that saw the lowest spike in interest are two big bank platforms, with Scotia iTRADE at 24% and RBC Direct Investing coming in last at 23%.
Year-over-year comparison
When we reviewed these same eight trading platforms from May 2019 to May 2020, we saw an enormous year-over-year average increase in interest of 117% on average.
Unsurprisingly most of the biggest increases were for independent online platforms led by Wealthsimple Trade at a massive 208%, followed by AvaTrade (160%), Questrade (122%), Interactive Brokers (95%) and Qtrade Investor at 84%. The big bank's trading services experienced strong but more modest growth with BMO Investorline at 74% and RBC Direct Investing at 68%. Scotia iTRADE was the high-growth exception with a 128% increase in traffic.
The reason Wealthsimple Trade likely saw the most year-over-year growth in interest to their site is because it is fairly new to market, launching in March 2019, more recently expanding its offerings to include the ability to trade within RRSPs and TFSA accounts. Also attractive are the $0 fees (outside of currency exchange), and convenient and simple mobile-only platform.
In fact, Ben Reeves, the CIO of Wealthsimple, in a recent Financial Post article, mentioned that most users are young (under the age of 34) and they saw a massive spike in user activity with trade orders increasing 43% post-pandemic.
Trade your way
Thinking about investing your pandemic savings? Want ensure you pick the stock trading platform that helps you grow your wealth and meet your goals? Check out our comprehensive share trading guide to learn more.
Disclaimer: This information should not be interpreted as an endorsement of futures, stocks, ETFs, options or any specific provider, service or offering. It should not be relied upon as investment advice or construed as providing recommendations of any kind. Futures, stocks, ETFs and options trading involves substantial risk of loss and therefore are not appropriate for all investors. Past performance is not an indication of future results. Consider your own circumstances, and obtain your own advice, before making any trades.