Debit card fraud: How to get a refund on a fraudulent transaction
If you've fallen victim to debit card fraud, you may be eligible to receive a refund.
You may not know you're a victim of debit card fraud until you see your bank statement. So, what should you do if you see a fraudulent transaction?
Most debit cards come with a zero liability guarantee which protects consumers against any fraudulent transactions. You're often entitled to a refund if there's been fraudulent transactions on your debit card. Providers policies can vary, though, so read the exact terms and conditions of your card before you sign up for it.
What is a zero liability guarantee?
A zero liability guarantee means that, if you report unauthorized or fraudulent transactions, your bank will stop the transaction and you will be reimbursed for the amount that was debited (as long as you took reasonable measures to protect your PIN).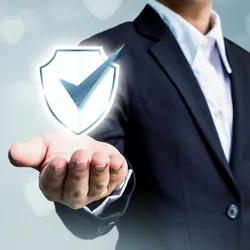 You need to act quickly, because zero liability guarantees may only be valid for a limited amount of time. If you don't report the problem in time, you could be stuck with the charges. You should also note that not all financial institutions offer such a guarantee.
Debit card providers also monitor all transactions conducted on debit cards so that they can establish a spending pattern for your particular card. This allows them to identify transactions that seem out of place and they can often prevent fraudulent transactions since they will call you to confirm the payment. If you have no knowledge of the transaction, then it will not be approved and any money removed from your account will be refunded.
Visit the Government of Canada website to learn more about protecting your credit or debit card from unauthorized transactions, or access the zero liability policies of popular card providers using the links below:
What is a fraudulent transaction?
A fraudulent transaction is an unauthorized transaction on your debit or credit card. This may include cards that are lost, stolen, fake, not received or fraudulent as decided by a card company. This is not the same thing as a dispute with a seller, which refers to any transaction where the seller and the buyer disagree on something like the type of product that was sold or how much it cost.
Steps to get a refund for a fraudulent transaction
While submitting in a fraud claim doesn't guarantee that you'll be refunded, if all else fails, it could be your only option. Here are the basic steps to get a refund:
Step 1 – Contact the merchant or website that is responsible

The best and easiest way to handle fraud is to contact the merchant or website itself. If the merchant cooperates with you, it could mean less hassle, especially if you tell them that you're putting in a claim with your card provider.

Step 2 – Gather your records

If the merchant or website refuses to cooperate and you're entirely sure you're the victim of fraud, then you can start to collect all the documentation between you and the merchant, including emails and receipts.

Step 3 – Proof of counterfeit or damaged goods

If you've purchased electronics or jewelry online and suspect that some or all of it fake, you may need to provide proof of this. Log on to the product's official website or contact the manufacturer and find the list of dealers that are authorized to sell the product. If the website or merchant you bought it from is not listed, you can show this to your bank as evidence that the product was fraudulently sold. If the product is damaged, make sure you take a photo.

Step 4 – Call your card provider and put in a claim

Your card provider should have a customer service line. It's best to do this right when you've realized you can't get your money back any other way.
Fraudulent transaction or a dispute with the seller?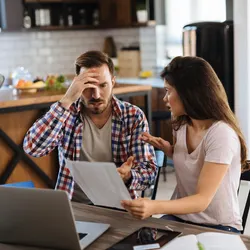 A fraudulent transaction is the result of identity theft and involves the use of your debit card for charges that you did not authorize.
A dispute with a seller or merchant usually refers to the buyer and seller not agreeing on issues and doesn't typically need to involve the card provider. Examples of disputes could include whether the correct item was sold, whether it was sold for the right price or whether it was delivered as promised.
It's usually within sellers' interests to help you resolve your problem. If there are too many complaints against a particular company, card issuers may flag that company as untrustworthy and potentially refuse to process its transactions. Additionally, businesses don't want customers spreading bad reviews of its products and services.
If you do have to complain to your debit card provider, be sure to have a record of all your correspondence with the merchant handy, so that you can prove that you attempted to work the issue out but were unsuccessful.
Bottom line
Many banks offer debit cards backed by zero liability policies that protect you from unauthorized purchases and allow you to get a refund for unauthorized transaction on your card. But this isn't a catch-all solution for fraud, because you may be limited in the amount of time you have to recognize a fraudulent purchase and make a claim.
Not all card issuers offer such a guarantee, and those that do have different policies, so you need to check with your issuer to find out exactly what type of coverage you have.
You may find the following guides helpful:
Ask an Expert
You must be logged in to post a comment.