Finder is committed to editorial independence. While we receive compensation when you click links to partners, they do not influence our opinions or reviews. Learn how we make money.
Peer-to-peer loans
Find a better way to borrow or invest with peer-to-peer lending.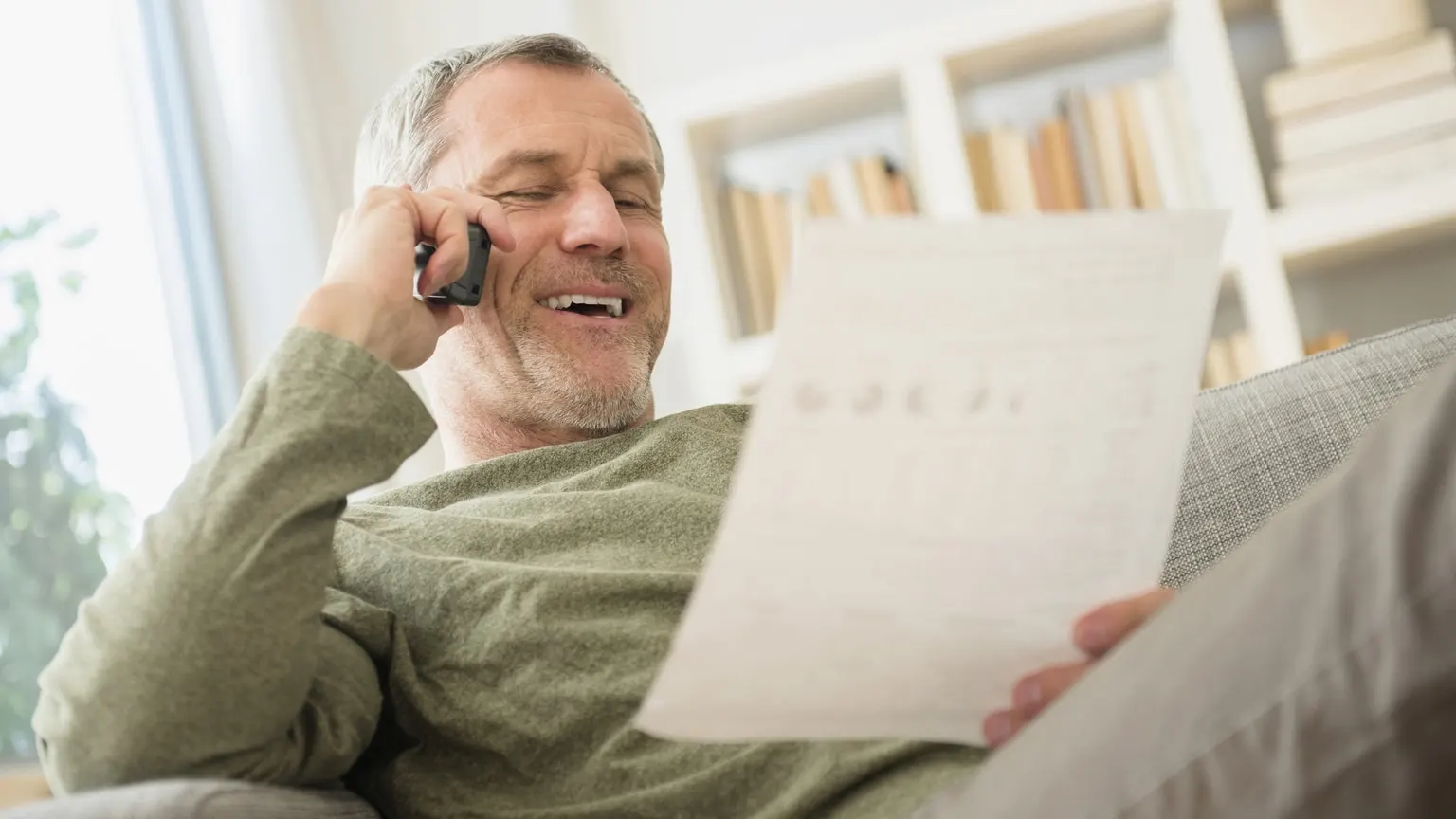 If you're looking for a personal loan to pay for a bill or to renovate your home, a peer-to-peer loan could offer you a unique way to get the funds you need at reasonable rates. Investors fund peer-to-peer loans to see a return on their money, while helping others accomplish financial goals.
In recent years, peer-to-peer lending has gained traction in Canada as a new way to invest and borrow. Not all online marketplaces are regulated in Canada, which means you need to be careful which marketplace you choose to seek out financing or become an investor with. For those looking to offer funds, returns can be in the 5% to 9% range, while borrowers can enjoy competitive rates on unsecured loans.
Our guide will take you through peer-to-peer (P2P) lending, its benefits and how it can work for you.
How does peer-to-peer lending work?
Peer-to-peer lending takes place in an online marketplace facilitated by a third-party lender. If you're looking to borrow money, you submit an online application just like you would with any other loan.
You provide details regarding your financial circumstances, including income, employment, assets, debts and credit score, and then wait to be approved. Investors can review your application (no personal details) and choose whether to finance your loan wholly or partially. Once you find one or more investors to cover your loan, you make your repayments just like you would with a traditional loan.
Why get a peer-to-peer loan?
In recent years, the P2P lending market has made an appearance in Canada. As a growing market in Canada, here are a few reasons why borrowers choose to take out P2P loans:
Lower rates. You'll be offered an annual percentage rate (APR) based on your credit history, and this is typically lower than what is offered by a bank. Rates vary between 5% to 30% APR depending on what you're looking to finance and what your credit score is.
Check your rate. You can get an interest rate quote without it affecting your credit score, which is usually not possible with a bank.
Flexible eligibility criteria. Peer-to-peer lenders base your rate on your credit history. You can apply with less-than-perfect credit, but your rate will be higher and the interest from borrowers in investing in your loan may be less.
Less work than a bank. Typically, P2P loan applications are less involved and require fewer documents than a traditional bank loan application. They also tend to have higher approval rates.
What loan options are available with P2P lending?
Unsecured personal loans. This is a common type of loan available from P2P lenders, and you can use it to finance anything from a vacation to bills or everyday purchases. Unsecured personal loans don't require collateral. You can usually borrow between $1,000 and $35,000.
Secured personal loans. If you have something that you can put up as collateral, such as a car or property, you can take out a secured personal loan through a marketplace lender. If you have bad credit, you may have a better chance of being approved if you can provide collateral. You can also sometimes secure a lower interest rate if you put up collateral.
Debt consolidation loans. Another common reason people take out P2P loans is to consolidate debt. You can bring together debt from separate accounts such as credit cards or personal loans and pay it off at a lower rate with a debt consolidation loan.
Business loans. A newer type of financing is personal loans for business or P2P business loans. These business loans can help grow your business or get it up and running. There are some regulated, business-focused P2P online marketplaces in Canada.
When to consider other types of lenders
You have bad credit. Typically you'll need to have a good to excellent credit score in order to qualify for a competitive interest rate with a P2P lender.
You need money as fast as possible. With P2P lending, you might have to wait as long as a week or more for investors to fund your loan. If you have an emergency and need money as soon as possible, look elsewhere.
You're in serious debt. Debt consolidation is one of the most common uses for a P2P loan, but it can't help if you're already struggling to make debt repayments. Instead, you might want to look into getting a financial counsellor who can help you get to the root of your financial issues.
You don't want to pay fees. Most P2P lenders charge set-up or administrative fees, so you might want to look elsewhere for a no-fee personal loan.
How can I find the right marketplace lender?
Peer-to-peer lending is relatively new to Canada and the marketplace is largely unregulated. However, since 2017 new online marketplaces have emerged that are regulated. Here are some tips on how to find the right lender to finance your loan:
How much will I be charged? This is an important aspect to consider for both borrowers and investors. When it comes to borrowing, you'll need to consider what interest rate you're willing to pay and take into account any administrative or additional fees that may be charged. For investors, you'll want to find out what the marketplace provider will charge you to connect you with borrowers.
Am I eligible? This is an important consideration for borrowers. Check the minimum criteria and make sure you meet it before applying to the online marketplace.
What happens if I default? If you want to invest, see what the marketplace lender has in place in terms of collection services for late or defaulted payments. Some marketplace lenders will take on the responsibility of collecting payments and some will charge a fee for this service.
I'm an investor. How can I benefit?
If you're looking to get involved in P2P financing as an investor, here are the features you can look forward to:
Lucrative returns. Investors can look forward to returns of between 5% and 9%.
Diversify your investments. As an investor, you choose how much to fund per loan and you can spread your risk among multiple borrowers. This lessens the impact of negative results from late payments or defaults from riskier loans.
Easy for first-time investors. Playing the stock market may be difficult and time-consuming for first-time investors, but P2P lending is a much simpler way to invest. You choose where to put your money based on multiple loan factors and then receive monthly cash flow.
Different accounts available. You might have multiple account options with some providers, including retirement accounts or standard investment accounts.
Bottom line
Peer-to-peer lending is a great alternative form of financing to consider – whether you're a lender or a borrower. While P2P loans tend to be more affordable than other short term loan options, remember that not every form of credit or investment opportunity is going to be right for you, so compare P2P loans to other borrowing options before making a decision.
Frequently asked questions about peer-to-peer lending
More guides on Finder