Finder is committed to editorial independence. While we receive compensation when you click links to partners, they do not influence our content.
How to finance a Jaguar
Explore authorized dealership offers, starting MSRPs and more.
Car loans from CarsFast
Rates from 4.90% - 29.90%
Terms from 12 - 96 months
New and used vehicles
Go to site
Jaguar is well known for its luxury brand of fast cars that come with a high price tag. Among their different models, buying a new vehicle can run you anywhere from around $49,000 to well over $100,000 after additional features. But luckily, there are several financing options available.
How can I finance a Jaguar?
When you're looking to finance a Jaguar, one option is to take out an auto loan from a credit union, bank or online lender. These usually offer more favorable rates and terms than going through a dealership, though they're typically not as fast or convenient.
Prefer to take the fast lane? Then you might want to consider leasing or financing directly through Jaguar Land Rover Canada Financial Services, which offers funding through Scotiabank and Canadian Dealer Lease Services Inc. (CDLS).
Jaguar financing. Getting your new Jaguar financed at the dealership is one of the fastest and easiest choices, but it might come with higher interest rates. Prices will vary based on which model you buy, where you live and which dealership you go to. Current offers include 3.9% APR financing on the 2020 E-PACE SE AWD for up to 72 months or 2.9% APR financing on the 2020 XE SE AWD for up to 72 months.*
Jaguar leasing. If you don't want to stick with the same car for too long, you might consider saving money by leasing a car. Although how much you pay will vary based on where you live and which dealership you go to, current offers include leasing the 2020 F-PACE Premium AWD model for 42 months at $499 per month with $5,999 due at signing (the APR is 3.9%).*
The local dealership you visit may also have its own in-house offers and promotions as well. As with any loan, the actual rates you're offered are based on your financial situation and past credit history.
*Rates as of December 9, 2020.
Compare car loan providers
Representative example: Owen buys a Jaguar
Owen, a resident of New Brunswick, is in the market for a new car and has his eye on a 2020 Jaguar XF Prestige priced at $75,499.00. He trades in his old car for $5,600.00 and puts a 20% deposit of $13,980.00 on the Jag. Owen then applies for dealership financing to cover the rest of the cost ($55,919.00) plus 15% HST. Thanks to his solid credit history and good income, he is approved for a loan with competitive terms. Additionally, Owen also pays around $125.00 to register his car with the provincial government.
Cost of new vehicle
$75,499.00
Loan type
Auto loan (term loan)
Loan amount
$66,403.85
Interest rate (APR)
5.90%
Loan term
7 years
Additional fees
3.00% origination fee ($1,992.12)
$0.00 application fee (waived by dealership)
Payment
$966.88 monthly or $445.78 biweekly
Total loan cost
$81,217.92 with monthly payments or $81,131.96 with biweekly payments
*The information in this example, including rates, fees and terms, is provided as a representative transaction. The actual cost of the product may vary depending on the retailer, the product specs and other factors.
Does Jaguar offer special discounts or programs?
Authorized Jaguar dealers offer a New Owners Incentive that provides discounts of up to $1,000 on new Jaguar models. Similarly, returning customers can get a Loyalty discount worth up to $3,000. Discounts may change periodically and are dependent on the specific type of model. Visit jaguar.ca for more information.
What will a new Jaguar cost me?
While prices are negotiable and may vary based on the dealership you visit, a new Jaguar will generally cost anywhere from $49,000 to well above $100,000 after additional features.
Here are the starting manufacturer suggested retail prices (MSRPs) for Jaguar's 2020 models:
Choose a type of vehicle
Cars
XE
Starting MSRP: $49,900
Build: Sports Sedan
City/highway MPG: 32/42
XF
Starting MSRP: $ 65,100
Build: Sedan or Sportbrake
City/highway MPG: 31/42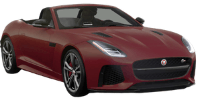 F-TYPE
Starting MSRP: $70,500
Build: Sports Coupe
City/highway MPG: 23/30
XJ
Starting MSRP: $93,500
Build: Sedan
City/highway MPG: 18/27
SUVs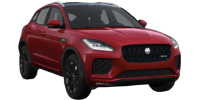 E-PACE
Starting MSRP: $49,500
Build: SUV
City/highway MPG: 21/28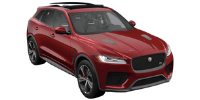 F-PACE
Starting MSRP: $ 52,500
Build: SUV
City/highway MPG: 26/33
Electric
Does a new Jaguar come with a warranty?
Yes, new 2019 Jaguar vehicles come with a limited warranty that lasts for 4 years or 80,000 km — whichever comes first. Services under this warranty also includes the following:
6-year/unlimited km coverage for corrosion perforation
6-year/unlimited km coverage for rust corrosion
4-year 80,000 km coverage for paintwork
1-year/unlimited km coverage for Jaguar parts and accessories
24/7 roadside assistance anywhere in Canada and the US
In addition, the first scheduled inspection for all I-PACE, F-PACE, E-PACE, XE, XF, XJ or F-TYPE models will be performed free of charge if the inspection is conducted at a Jaguar Authorized Retailer.
Bottom Line
Jaguar is famous for its fast luxury cars for a luxury price. Fortunately, you have many financing options to choose from, whether cost, speed or convenience is your top priority. While financing directly from a Jaguar dealership may be the fastest and easiest route, you may be able to score a lower rate through a bank or online lender — keeping you in the fast lane without hurting your wallet.
Ready to get started? Check out our guide to car loans to learn how they work and compare different options.
Frequently asked questions
Pictures: Shutterstock and Jaguar's official page
More guides on Finder
Ask an Expert
You must be logged in to post a comment.