Save big on your next money transfer to Ukraine
How to send a fast, secure and affordable money transfer to Ukraine from Canada.
While Ukraine isn't necessarily a hot spot for Canadian tourists due to ongoing political unrest in the country, there are over 1.3 million Ukrainians living in Canada. This has created a demand for affordable and convenient ways to send money between the two countries. Compare available money transfer services with our handy money transfer guide to find the most competitive exchange rates and lowest fees on your next money transfer to Ukraine.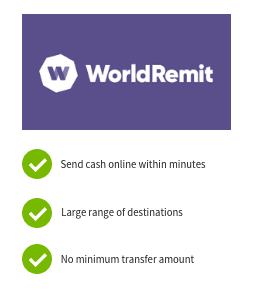 WorldRemit International Money Transfers

WorldRemit can help you get your money where it needs to go in minutes, with upfront exchange rates and low fees.
Use promo code FINDERCA on your first transfer and pay zero fees. T&Cs apply.
Transfers to 150+ countries
Send to bank account, cash pickup, mobile money, airtime top up
Pay with card, Interac or Apple/Android Pay
Disclaimer: Exchange rates change often. Confirm the total cost with the provider before transferring money.
Banks versus money transfer companies
Many Canadians opt to send wire transfers with their banks instead of using another service, but this can end up costing an arm and a leg in the long run. Banks tend offer sub-par exchange rates and typically charge fees between $20 – $100 (which are high by industry standards). Money transfer services like TorFX or World First are often much more affordable option, with competitive exchange rates and low to no fees.
Case study: Bohdan sends money to Ukraine
Bohdan was raised in Canada and decides to stay in Toronto after his parents move back to Kiev to take care of his grandfather. Bohdan has a well-paying job with an accountancy firm and wants to help his parents with their move overseas. He decides to compare two online money transfer providers to see which one will offer the best deal. The comparison below is based on exchange rates in the spring of 2018, so check current rates before making your choice.
Money Transfer Service 1
Money Transfer Service 2

Exchange rates

CAD$1 = UAH 21


CAD$1 = UAH 20


Transfer fees

$25

Amount received (for $1,000)

UAH 2,100
UAH 2,000

Transfer speed

2 – 5 days

1 – 2 days

Options available

Bank-to-bank transfer

Bank-to-bank tranfer
or cash pick-up
Bohdan realizes that he can save UAH 100 (around $4.50) in the exchange rate with the first money transfer option, with an additional $15 in fees. This amounts to a total savings of around $19.50.
How to compare transfer companies when transferring money to Ukraine?
When looking at transferring money to Ukraine, there are things that you should consider. Some factors you might wish to consider are:
Exchange rates and fees. Find a service that combines low fees and competitive exchange rates. Lock in the best deal by comparing quotes from 3 – 4 services or by selecting a provider from our comparison table.
Transfer methods. Send money to Ukraine via bank-to-bank transfers, online transfers to a bank account or cash deposits to be collected at an agent location.
Turnaround time. Use a cash transfer service to send money to Ukraine within minutes, or opt for a money transfer service like TransferWise to facilitate a cheaper transfer in 1 – 3 days.
Customer service. Make sure you can contact your money transfer service directly – whether through phone, e-mail or online chat options – 24 hours per day.
Options when you want to send money to Ukraine from Canada
There are only a handful of money transfer options that will send CAD to UAH, which include the following:
Bank transfers.

Many Canadian banks won't organize wire transfers to Ukraine, but you may be able to order an international cheque or draft from your bank to send overseas using snail mail.
Money transfer companies.

TransferWise is one of the only money transfer companies that can offer convenient and affordable international transfers to Ukraine.
Cash pickup transfers.

Western Union

and

MoneyGram

offer easy and fast cash transfers to Ukraine, although they typically charge higher fees than money transfer companies.
Emergency cash transfers to Ukraine
If you find yourself in need of emergency funds while in Ukraine, there are a few ways to have money sent to your location.
Cash pick-up options.

Transfer companies like MoneyGram and Western Union can send money to a number of cash collection points across Ukraine. Money is usually available within minutes of the transaction being sent overseas.

Just beware that while these companies can be a lifesaver when you're in a tight spot, they're

often more expensive than a bank-to-bank transfer.
Credit cards or travel insurance.

Major credit cards sometimes offer emergency cash to travelers (which is typically extended as a loan). You may also be able to purchase a travel insurance policy to cover loss and theft while on vacation.
TIPS FOR PICKING UP CASH
The Government of Canada recommends that Canadian visitors to Ukraine exercise a high degree of caution (as of 11 September 2018). Petty crime like pickpocketing is common, particularly on public transportation and in crowded places like tourist areas, bars and nightclubs. If you do need to collect cash, find ab agent location in a safe neighborhood and call ahead to make sure they'll have cash on hand. Visit during daylight hours in the company of a good friend and return to your hotel to stow your cash in a safe place as quickly as possible.
How to send money to Ukraine?
When sending money to Ukraine, you'll need to supply the following information:
Your name, email address and mobile number
The recipient's name and contact details
Your bank account details
You'll receive a tracking number and a notification once the money has reached its destination. Keep the receipt in case of any problems with the transfer.
You may also be interested in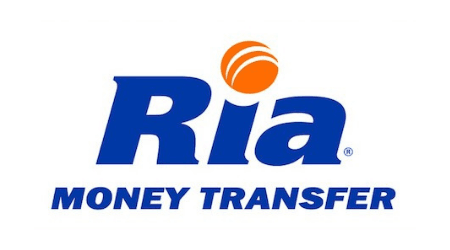 With 240,000+ locations in 130 countries, Ria is the third-largest provider of international money transfers in the world. It offers great exchange rates, minimal fees and fast, secure transactions when you need to send funds overseas. Read more…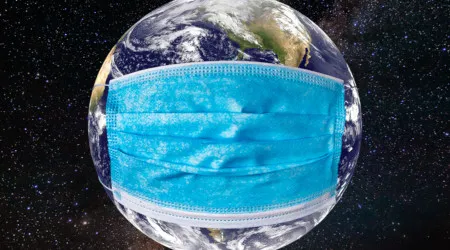 Learn about how COVID-19 may affect the ways you transfer cash around the world. Read more…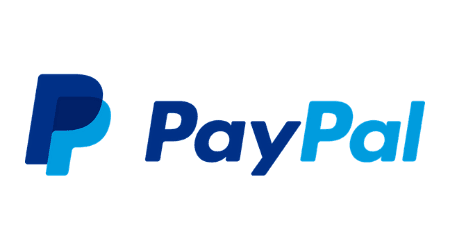 Learn about the pros and cons of using PayPal to convert your online seller profits into Canadian dollars in this detailed review. Read more…
Read more on this topic
Ask an Expert
You must be logged in to post a comment.