How to send money to Jamaica
Find the best exchange rate and low fees when you send money to Jamaica from Canada.
To get a better deal when you want to transfer money to Jamaica, go for a specialist money transfer service over your local branch. You'll often end up saving a lot more on fees and exchange rates. This guide will walk you through what your options are and tips on getting the best deal.
In short, to send money to Jamaica, all you need to do is:
Compare services that can convert your USD to JMD.
Choose the best one for you and create an account. You may need to verify yourself.
Add in the details of your transfer, like how much your sending and to who.
Confirm and pay.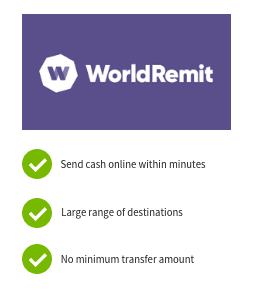 Send money to Jamaica with WorldRemit

WorldRemit can help you get your money where it needs to go in minutes, with upfront exchange rates and low fees.
Use promo code FINDERCA on your first transfer and pay zero fees. T&Cs apply.
Transfers to 150+ countries
Send to bank account, cash pickup, mobile money, airtime top up
Pay with card, Interac or Apple/Android Pay
Compare international money transfers to Jamaica
Disclaimer: Exchange rates change often. Confirm the total cost with the provider before transferring money.
Which provider should I use to send money to Jamaica?
One of the first things to consider if you're looking to send money to Jamaica is whether you will carry out your transaction using your bank or a dedicated money transfer service.
Banks.

Many people assume that the best way to send money overseas is through their bank, but this usually isn't the case. Banks typically charge high transaction fees and their exchange rates are often less competitive which means that even a small transfer can end up costing much more than it would with a dedicated money transfer service.
Money transfer services.

Dedicated money transfer services, like World First

and

WorldRemit

,

specialize in international money transfers, which means they can typically offer lower fees and more competitive exchange rates than the banks.
Case study: Carter Sends Money to Jamaica
Carter is taking a vacation in Canada when he gets an emergency call from his sister, Veronica. Veronica has been involved in a car accident in Jamaica and needs some quick cash to help get her vehicle back on the road. Carter promises to send her $1,000 as soon as possible, but is disappointed to see that his bank offers sub-par exchange rates and will also charge a $25 fee on his transfer, not to mention that it will take between 3 – 5 days for the money to deposit into his sister's account. He decides to compare two reputable money transfer services to see if he can find a faster and more affordable option.
Money transfer company 1
Money transfer company 2
Exchange rate

CAD

$1 = JMD 93.22

CAD

$1 = JMD 94.09
Transfer fee
$50
$14
Transfer method
Cash pick-up only
Online bank account transfer
Processing time
Within minutes
1-3 days
Amount received (in JMD)
JMD93,226.87

JMD94,085.84
Carter realizes that he can save JMD 859 (around $9) on exchange rates with an additional $36 in fees by selecting the second money transfer options. While the same-day delivery option with the first service is enticing, he decides to choose the second service after checking with his sister, who says she can wait a day or two for funds to be delivered if it means saving $45.
How do I compare transfer companies?
Carter learned a lot from comparing his bank against two dedicated money transfer services, and recommends looking for the following features when trying to find the best deal possible.
Competitive exchange rates. Compare exchange rates between providers to see which company offers the most competitive rates. However, keep an eye out for any high transaction fees that may be attached to a more favourable exchange rate.
Low transfer fees. Many companies will charge a fee on every transaction, so see how much those fees are and whether there's a way you can avoid paying them. If you send a large sum of money at once, some companies will completely waive the transfer fee.
Various transfer methods. Compare the methods available for sending a transfer: online, over the phone, in a branch or using a free mobile app, and choose the option that makes the most sense for you. Make sure that the service offers the appropriate delivery method as well, from cash pickups to bank account deposits to mobile transfers.
Fast processing times. Processing times vary based on the company you choose, with some companies completing transfers in a matter of minutes and others taking 1 – 5 business days to process. Figure out how long will it take until your recipient can access the money you send before you settle on a service.
Reputable customer service. Some companies are available 24/7 to help while others may only be available a few hours a day, so try to find a reputable service that will be able to help you work out any kinks along the way.
Emergency cash transfers in Jamaica
When you need to send funds to Jamaica quickly, companies such as Western Union and MoneyGram offer cash transfers that can be completed in as little as 10 minutes. However, be aware that urgent cash transfers usually cost more than online transactions processed at normal speed. Higher fees and lower exchange rates apply, so review the full details of your transaction before you transfer any funds. Pro tip: Phone ahead to check an agent's address and opening hours before visiting, and make sure to take proof of ID when you go to collect any funds.
Tips for picking up cash in Jamaica
The Canadian Government advises Canadian travellers to Jamaica to exercise a high degree of caution, so keep the following tips in mind when picking up cash:
Avoid travelling alone at night and only visit an agent in an area where you feel safe.
Practice safety in numbers and pick up money with trusted friends.
Deposit your money in a safe place as soon as possible.
What are the steps to send money to Jamaica?
Sign up for an account. The first step in the transfer process is usually to sign up for a free account online. You'll need to provide your name, contact details and photo ID.
Enter your transaction information. Provide details of who you are sending the money to and in what country they are located. You'll also need to enter the amount you wish to send and your chosen currency.
Finalize your transfer. After reviewing the full cost of your transaction, submit your transfer request and then use your receipt to track the progress of your funds.
Famous for its relaxed lifestyle, beautiful beaches and its Olympic sprinters, the Caribbean island nation of Jamaica is a hot-spot for Canadian tourists, not to mention that over 250,000 Jamaicans live in Canada. No matter which category you fall into, if you need to send money overseas, make sure to to compare your money transfer options to get the best deal possible.
You may also be interested in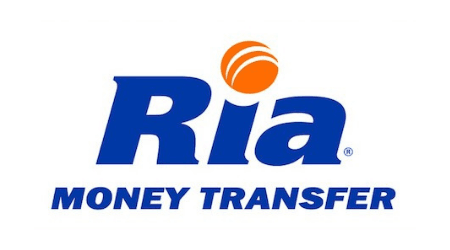 With 240,000+ locations in 130 countries, Ria is the third-largest provider of international money transfers in the world. It offers great exchange rates, minimal fees and fast, secure transactions when you need to send funds overseas. Read more…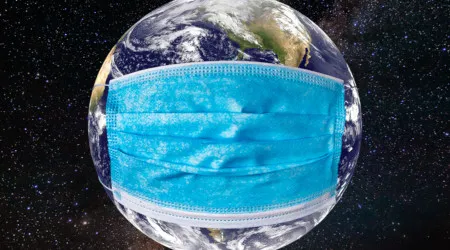 Learn about how COVID-19 may affect the ways you transfer cash around the world. Read more…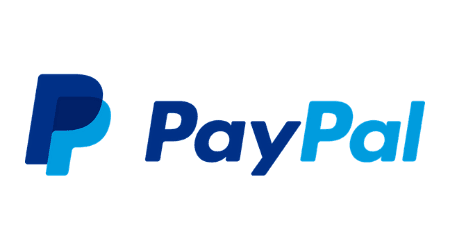 Learn about the pros and cons of using PayPal to convert your online seller profits into Canadian dollars in this detailed review. Read more…
Read more on this topic
Ask an Expert
You must be logged in to post a comment.