How to sell on Etsy Canada
A complete beginner's guide to selling on Etsy, from setting up your shop to shipping overseas.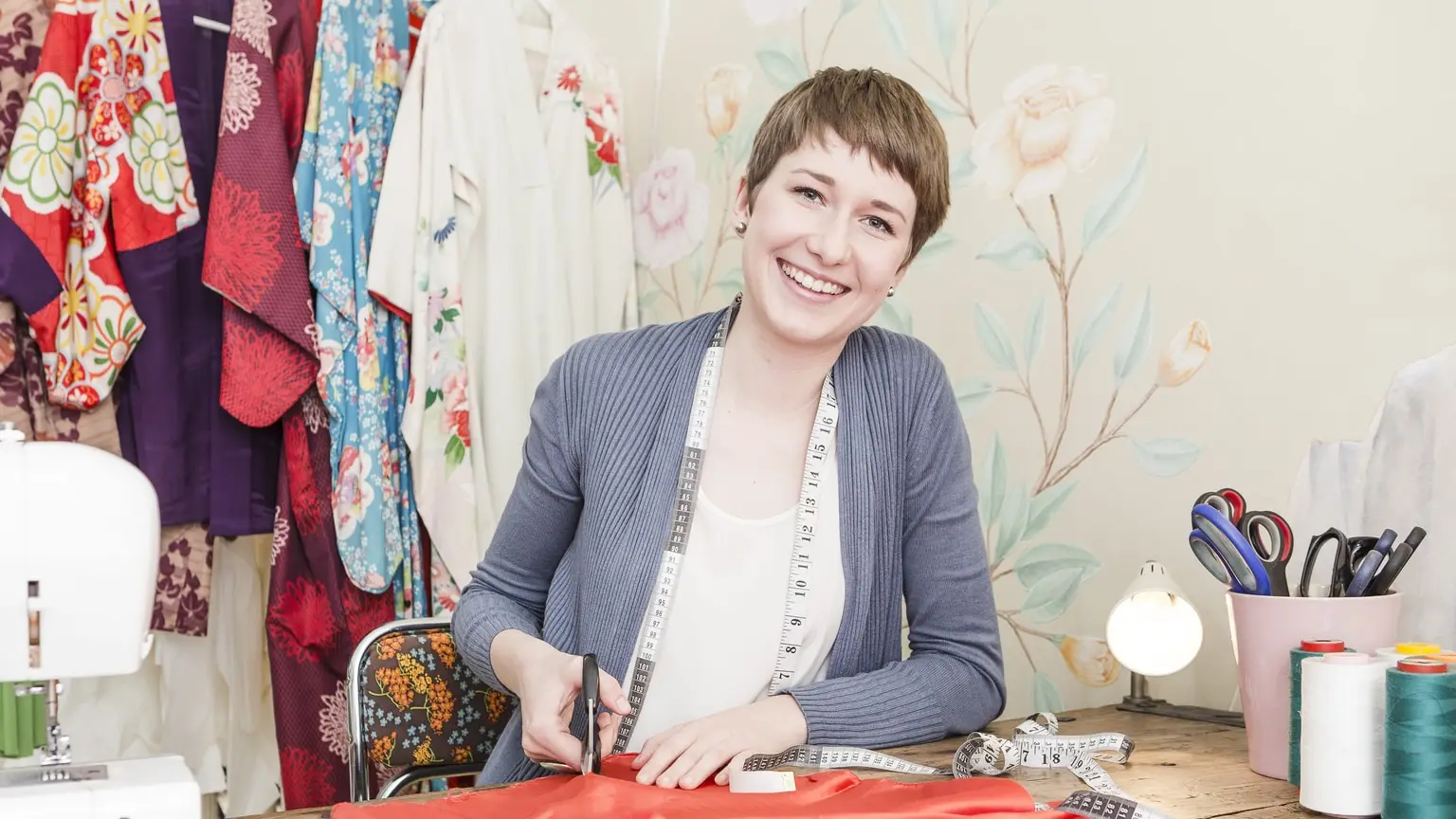 Have you decided to turn your hobby of knitting gorgeous winter jumpers for friends' dogs into a money-making enterprise? Or maybe you run a second-hand bookstore and have decided to use Etsy to find buyers for the rare vintage novels in your collection.
Whichever items you're thinking of selling, careful planning and research are essential to determine whether running an Etsy shop will be worth your while. This means working out how to price your items, calculating delivery costs and factoring in Etsy's selling fees.
To help you get started, this guide contains all the essential info you need to know about selling on Etsy Canada.
How do I decide what to sell on Etsy?
Etsy promotes itself as a marketplace for unique items. If you want to sell something through Etsy, it'll need to fall into 1 of 3 categories:
Handmade goods. These are items that you've made or designed yourself. Examples include jewellery, clothing, accessories, homewares, pet supplies and kids' toys.
Vintage items. These are items that are at least 20 years old. For example, you might use your Etsy shop to sell vintage artworks, collectibles, clothing, jewellery, records or books.
Craft supplies. Etsy's terms and conditions describe craft supplies as "tools, ingredients, or materials whose primary purpose is for use in the creation of an item or special occasion. Craft supplies may be handmade, commercial, or vintage." So this includes things like jewellery making and beading kits, sewing and knitting supplies and visual arts products.
How much does it cost to sell on Etsy?
It's free to join Etsy and start your own shop. However, there are 3 types of fees you'll need to think about:
| Fee type | Amount | Explanation |
| --- | --- | --- |
| Listing fee | US$0.20 | Since listing fees are billed in USD, the exact amount you pay varies depending on the current exchange rate. You'll pay this fee regardless of whether the item sells. If your item doesn't sell after 4 months, you'll need to pay the US$0.20 to list it again. |
| Shipping transaction fee | 5% of the listed shipping cost for an item | If you charge shipping fees, Etsy will take 5% of this. However, you can avoid this fee by pricing your items to include the cost of shipping and then selling them with no added shipping in your store (advertised as "free shipping"). Learn more on Etsy's Help Center. |
| Transaction fee | 5% of the total item cost including shipping and gift wrapping | This is 5% of the sale price plus delivery and will be in whatever currency your listing is in. If this is a different currency to your payment account, it'll be converted at the mid-market rate with no margin or fees added on. |
| Etsy Payments processing fee | CAD$0.25 + 3% (for domestic orders) or 4% (for international orders) | Etsy Payments is the main way for you to accept payments through Etsy. If you don't use Etsy Payments, your options include accepting payment by mail or arranging a different payment method directly with the buyer. |
| Listing currency conversion fee | 2.50% | If you're listing your items in a foreign currency, Etsy charges you a fee to convert it. We'll go into how you can make this fee a lot less below. |
You also have the option of buying subscription packages that can help you grow your business. The prices for these are as follows:
Plus: Around CAD$13.20 a month (price may vary based on exchange rate). This package includes customizable shop options, bonus listings and advertising credit as well as a range of other tools.
Premium. This package has not yet been launched at the time of writing, but is set to be released in 2019.
Let's crunch the numbers
To make this easier to understand, let's look at an example. Say you're selling vintage band t-shirts online for $40 and shipping is $10. Someone from New Zealand has bought one of them. The fees would look like this:
Listing fee: US$0.20. Using today's exchange rate, this would be 27 cents in CAD.
Shipping transaction fee: $0.50
Transaction fee: $2.50
Etsy Payments processing fee: $2.25
Currency conversion fee: $1.25
In total, this is $6.77 in fees. From the $40 t-shirt, you'll end up with $33.23 at the end – which means Etsy is getting 17% of this in fees. Keep in mind that this calculation doesn't take into account how much it costs to make the shirt in the first place. You'll also be able to get a better deal on the currency conversion fee if you use a third-party money transfer service that offers a dedicated online seller account.
Is selling on Etsy worth it?
Selling items on Etsy can be a great way to earn some extra cash and even develop what could one day become a major business. However, just like with any other business venture, there are many factors that can affect your level of success, and there's no guarantee that you'll actually make a profit.
There are several things you can do to mitigate this risk and increase your shop's chances of success, such as the following:
Research the market. This will help you develop an in-depth understanding of what products are available, how to price your items and whether there's a market for what you want to sell.
Take high-quality photos. A picture is worth a thousand words, so it's essential that you provide clear, high-quality photos of the item you're selling.
Use keywords. Make sure you optimize your shop and all listings for Etsy Search. This means using keywords that will match with popular shopper searches and using Etsy's search analytics tools to find out more about how shoppers find your listings.
Market and promote your shop. From paid advertising to social media posts and promotions, there are plenty of steps you can take to increase your shop's visibility. You can also run sales or offer coupons to loyal customers to help boost sales.
If you're after more tips, Etsy's Seller Handbook is a great resource that has guides on everything from branding to productivity.
How do I start selling on Etsy?
You can start selling on Etsy by following these steps.
How to price your items
There are two factors to consider when pricing items on Etsy: what you think is a reasonable profit margin on each item you sell and how much you think buyers would be willing to pay.
You'll need to do the following:
Add up your costs. Calculate the total cost of materials, labour and overhead expenses in producing your items. Don't forget to factor in Etsy's listing, processing, transaction and shipping transaction fees. Once you include delivery costs, you should be able to reach a pricing goal that you believe will make your venture worthwhile.
Consider your customers. Think about your target customer and how much they're willing to pay. Research similar products on Etsy to find out how much other sellers are charging, and gauge the response from buyers to your proposed prices.
It might take a bit of trial and error, but you should soon be able to find a price point that will keep you and your customers happy.
What types of payment does Etsy accept?
Payments are handled through the Etsy Payments system. This allows buyers to pay you in their local currency using a wide range of payment options, including the following:
Credit cards
Debit cards
PayPal
Google Pay
Apple Pay
Etsy gift cards
Klarna invoice payments (for buyers from Germany)
iDEAL (for buyers from the Netherlands)
Sofort (for buyers from Austria and Germany)
You also have the option to accept payment by mail or to arrange another payment method with the buyer.
Funds from your sales are then deposited into your account in your local currency. You can choose from daily, weekly, biweekly or monthly deposit schedules, and request additional deposits at any time.
How to get paid by international buyers
If your shop accepts currencies other than Canadian dollars, you'll need to find a cost-effective way to convert your profits into CAD. You could simply send a bank transfer, but that means accepting a poor exchange rate and a high transaction fee.
To find the best value for money, consider opening an online sellers account with an international money transfer service. These multi-currency accounts allow you to make and receive payments in a wide range of currencies, and offer superior exchange rates (compared to the banks) when you want to transfer your profits back to Canada.
For more details on the exchange rates, fees and features of online sellers accounts, you can read more in our guide or check out the table below.
Disclaimer: Exchange rates change often. Confirm the total cost with the provider before transferring money.
How to organize shipping
The next factor you'll need to consider is how to ship items to your customers. You'll need to research the packaging options available for your shop items from your chosen shipping provider, whether that is Canada Post or a dedicated international courier service.
Not only will you need to find the most affordable shipping option, but also consider whether you'll offer express shipping. This will allow you to include accurate postage costs and processing times on your listings.
If you're sending items with Canada Post, there are several shipping options to choose from:
Shipping Option:
Suitable for:
Delivery time:
Priority Worldwide

(Delivered through the FedEx network)

Time-sensitive mail and packages. On-time, money-back guarantee (subject to conditions). Includes tracking, recipient's signature and $100 liability coverage (terms and conditions apply).
Most U.S. states: 10:30am the next business day

---

Worldwide: 2-3 business days

Xpresspost International
Fast, trackable deliveries with an on-time guarantee (subject to conditions). Includes $100 liability coverage on the package's contents (terms and conditions apply). Recipient's signature and additional insurance available for a fee.
4-7 days
Expedited Parcel

(Only available for deliveries to the U.S.)

Non-time-sensitive packages under 30 kg. Includes tracking and $100 liability coverage (subject to conditions). Available for delivery to P.O. Boxes.
4-7 days (estimated)
International Parcel
Non-time-sensitive shipping for larger packages.
Air: 12+ days (estimated)

---

Surface: 4-12 weeks (estimated), depending on the destination

Tracked Packet International
Small, lightweight items under 2 kg. Tracking is included. This service is only available for select countries.
6-10 days (estimated)
Small Packet International
Packages under 2 kg. Tracking not included.
Air: 12+ days (estimated)

---

Surface: 1-3 months (estimated), depending on the destination
Etsy also lets you apply pre-saved shipping settings to new listings, and buy and print Canada Post postage labels directly from your account.
How do I market my Etsy products?
Etsy offers several tools to help you promote and market your products. Some of these tools come at an additional cost:
Promoted Listings allow you to advertise your products in certain Etsy search results
Google Shopping lets you promoting your products in Google search results
However, you can also market your products using a range of free tools and promotional strategies, such as the following:
Use tools to help you create social media posts
Run sales, such as offering free shipping or percentage discounts on individual listings
Create discount coupons and send them to specific shoppers
Create or join a fair or market event through Etsy Local
Join an Etsy Team to connect with other members who live in the same area, sell similar products or share similar interests to you
What to watch out for with Etsy
There are a few key risks and traps you'll need to avoid when selling on Etsy, so watch out for the following:
Limited range of products accepted. Etsy only accepts very specific types of products, so other online marketplaces may be better suited to your business.
Fees. The additional fees and charges you pay when selling on Etsy all add up and impact your bottom line, so make sure you factor all these extra costs into your calculations.
Competition. Etsy is a huge online marketplace where you'll be competing with millions of other sellers, so you may struggle to get your shop noticed.
Limited customization options. Some sellers complain about not being able to customize the design of their Etsy shop to suit their tastes and maximize brand recognition.
Frequently asked questions
More guides on Finder
Ask an Expert
You must be logged in to post a comment.