Finder is committed to editorial independence. While we receive compensation when you click links to partners, they do not influence our content.
How to get a personal loan without a credit score
Obtaining a loan with no credit is possible as long as you put in the work and meet other requirements.
In Canada, credit checks are a routine part of loan application processes and approval. If you don't have a credit score, obtaining a loan may seem daunting. In truth, obtaining a loan with no credit can be difficult, but it's definitely possible if you put in the work. Your focus will be finding a lender who accepts applicants with no credit score.
Promoted for
Easy Approval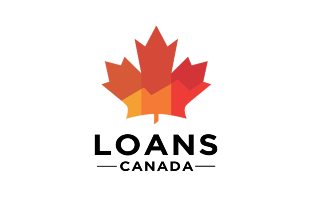 Is it possible to get a loan with no credit?
It's possible to get a loan with no credit as long as you find the right lender. Before you start shopping for no credit loans, set reasonable expectations to avoid getting frustrated during the process.
Obtaining a loan from traditional lenders can be challenging with no credit because these types of lenders tend to extend financing exclusively to individuals with good credit, steady income and low outstanding debts. That being said, it's not impossible to get a loan without credit, and it's definitely worth researching.
Where to get a loan with no credit history
Online lenders. An online lender might be a good place to start, especially for smaller loans. Many of these lenders use new technologies and alternative sources of data to determine your creditworthiness. They believe a broader look at your income and financial habits can better predict your creditworthiness than merely relying on your credit score. Most report to the credit bureaus, which means you can start building credit. Borrowers interested in this type of financing often complete a pre-application that doesn't impact your credit and gives you an idea of what your loan will look like.
Credit unions. Credit unions commit to reinvesting earnings to keep savings rates high and loan rates low. They're often more likely to offer loan options for credit union members

with no credit history. These lenders usually give competitive loan terms and interest rates as well as low fees.

Private lenders. Unlike other types of creditors, private lenders don't operate in a regulated market. This means they can extend a loan with any interest rate and conditions they want. That isn't necessarily a bad thing, but there is more onus on the borrower to do their due diligence. Private lenders typically don't report to the credit bureaus, but there may be exceptions.
Friends and family. If you're having trouble obtaining financing from a lender and still need money, consider borrowing from friends or family. You can keep it informal if you have a close relationship with your relatives or use a service like Loanable to set interest rates and terms that result in a legally binding contract. Friends and family are not real lenders so they don't report to the credit bureaus.
Crypto loans. A crypto loan uses crypto assets as security for financing. Crypto assets include Bitcoin, Ether and Litecoin, among others. They likely won't be concerned with your lack of credit history as long as you can supply a crypto asset as security. These lenders probably don't report to the credit bureau. In addition, cryptocurrencies are not entirely stable yet. If you fail to repay your loan and the value of your crypto assets falls drastically, you may be put in the difficult position of repaying the loan on your own.
Short-term loans. Short-term loans, also known as payday loans, should be reserved for financial emergencies only. They often come with excruciatingly high APRs, which are sometimes in the triple digits, and not all companies offering loans are legit. Most payday lenders also don't report to credit agencies, so if you're looking to take out a loan to build or repair your credit history, a payday loan isn't the way to go. The only way that a payday loan shows up on your credit history is if you're unable to pay it back – and that won't be much help for getting credit in the future. Instead, consider an alternative to get over your financial hump.
Five tactics that will help you get approved for no credit loans
No matter what type of lender and loan you choose, the following tactics will increase your odds of approval for no credit loans.
Find a cosigner. A cosigner is a person that agrees to pay your loan if you fail to make your payments. Most lenders accept cosigners

since it reduces the riskiness of the loan for them. Close friends and family are the best candidates for cosigners because they are likely to be comfortable with the financial obligation you are asking of them. Ideally, the cosigner should have good credit, a stable income and an overall favourable financial position. Their strengths will reflect on your loan application thereby increasing your odds of approval. Note that a cosigner is not the same as a co-applicant or

joint applicant.
Decrease expenses. Lenders tend to consider how much you make and how much you spend. If you decrease your expenses, the lender will be more likely to extend credit because you'll have more money available to make payments.
Ask for less money. The less money you ask for, the less risk you are to a lender. You can also consider financing from multiple sources. For example, you could finance using a hybrid of your own funds, borrowed money from friends or family and a personal loan.
Provide collateral. If you default on a loan, the lender can repossess collateral used to secure the loan. Collateral is any asset that has value, such as a car, house or investment portfolio. If you supply collateral, there is less risk to the creditor which will increase your odds of approval. Remember that there is a risk you'll lose the collateral forever if you default.
Make payments on time and in full. Even though you don't have a formal credit history, some lenders will consider other types of payment history. For example, phone bills, rent and utility bills. If you intend to present these to lenders, be sure your account is kept up to date by always paying on time and in full.
Loans with no credit check
Some lenders in Canada will agree not to perform a credit check before extending financing. Common lenders that don't consider credit include payday loan and car title loan lenders. However, these lenders will require other items in the absence of credit. They may request bank statements for verification of funds, income and expenses as well as collateral and cosigners.
Keep in mind that credit checks are a very common process in loan applications and approval processes in Canada. If you are looking for loans with no credit check, lenders may consider you higher risk and offer higher interest rates on your loan.
How to build credit to get a loan
If you don't need a loan right away or have been unsuccessful in your attempts to obtain a loan, consider building your credit score. Below are some tactics that you can utilize:
Use a credit building product. Some credit unions and banks offer credit loans and accounts designed to help you build your credit. Secured credit cards act like a regular credit card, but require you to make a deposit which becomes the credit limit. A credit building loan deposits money into your savings and takes a payment from it until it's paid off. If you use one of these products, the golden rule is to always pay on time and in full. Payment history is the fastest way to build credit.
Become an authorized user. If you are an authorized user on someone else's credit product, your credit score reflects the primary user's financial position. You don't need to actually use the credit product to reap this benefit. Consider asking a friend or family member with good credit to add you to a credit account. Be sure that the authorized user is someone you trust because their financial habits will reflect on your report too.
Develop good financial habits. Since you're starting with a clean slate, you should establish good financial habits now. Financial habits have an indirect impact on your credit score, but you will see the benefits in the long run. Good financial habits include always paying bills on time and in full, having an emergency fund and never overborrowing.
Build your credit or get your credit score
Bottom line
Obtaining no credit loans is challenging, but not impossible. The main goal is to find a lender that is willing to work with your circumstances. If you've followed all the steps in this guide and still have trouble getting approved, take time to build your credit and improve your personal finances. When you're ready to try again, research tons of personal loan options to optimize the chances of finding the right lender for you.
Frequently asked questions