Finder is committed to editorial independence. While we receive compensation when you click links to partners, they do not influence our content.
How to finance a Lotus
Get help footing that $100K bill for your fancy ride.
Need financing for a Lotus?
High borrowing amounts
Interest rates vary
Loan terms from 18 - 84 months
Go to site
Lotus Cars is well known for its premium brand of sports and racing cars that come with a high price tag. Buying its most recent model, the 2021 Evora GT, can run you over $120,000. Luckily, you have several financing and leasing options to choose from.
How do I finance a Lotus?
If you're looking for Lotus financing, you have several options:
Secured car loan.

Banks, credit unions and online lenders all offer

secured car loans, which use the vehicle you're buying as collateral. This means your Lotus may be seized by your lender if you default on the loan. While this won't be your fastest option, comparing offers from different lenders could help you secure a lower interest rate and better terms.
Unsecured car loan.

You can opt for an

unsecured car loan

from a bank or credit union. With an unsecured car loan, your Lotus will not be collateral.
Lotus financing through a dealership. Buying your new Lotus at the dealership is one of the fastest and easiest routes, but it may come with higher interest rates. Prices will vary based on the model and dealership.
Lotus leasing. If you don't want to be chained to the same Lotus forever, you may want to consider saving money by leasing one. According to the Lotus website, the lease price for the Evora GT starts at $1,286 per month with $0 down. Check with your local Lotus dealership to see what leasing deals they might offer.
Like with other types of loans, your car loan amount, interest rate and loan term will depend on your personal finances, such as your credit score, credit history, income, employment, assets and debts.
Top pick for Lotus financing: Coast Capital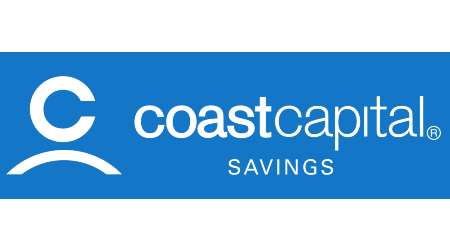 Key features: Coast Capital is a major credit union that can finance a wide range of vehicles, including luxury cars. The car loan is unsecured. There is no maximum loan amount, and a membership is not required. Interest rates vary based on personal factors.
How to apply: Apply online in as little as 10 minutes and get a response on the same business day to learn about your rates and terms.
Eligibility requirements: Able to service debt payment of $300/month, minimum credit score of 650, minimum age of 19.
Representative example: Andrea buys a Lotus
Andrea, a resident of Ontario, has come into financial success as a major investor in an enormously profitable tech startup. She wants to fulfill a lifelong dream of owning a Lotus and visits a dealership where she spots a 2020 Verde Pearl Evora GT for $161,000.00. Andrea makes a 20% deposit of $32,200.00 to hold the vehicle while she secures the rest of the financing.
Andrea soon finds a lender that specializes in providing luxury car loans, and she submits an application for funding. Thanks to her solid credit history and high income, she is approved for a loan to cover the amount owing on the vehicle ($128,800.00) plus 13% HST. Additionally, Andrea pays around $180.00 to register her car with the provincial government – this includes the cost of a licence plate, sticker and vehicle permit.
Cost of vehicle
$161,000.00
Loan type
Auto loan (term loan)
Loan amount
$149,730.00
Interest rate (APR)
4.90%
Loan term
8 years
Additional fees
3.00% origination fee ($4,491.90)
$0.00 application fee (waived by dealership)
Payment
$1,888.45 monthly or $870.81 biweekly
Total loan cost
$181,291.20 with monthly payments or $181,128.48 with biweekly payments
*The information in this example, including rates, fees and terms, is provided as a representative transaction. The actual cost of the product may vary depending on the retailer, the product specs and other factors.
How much is a Lotus?
The price of a Lotus can vary based on several factors like model, mileage, add-ons, condition, location and more. To give you a general idea, the prices below are from an authorized Lotus dealer in Vancouver.
| Model | Condition | Price |
| --- | --- | --- |
| 2013 Lotus Evora S | Pre-owned | CA$74,900 |
| 2021 Lotus Evora GT | New | CA$124,999 |
Prices as of June 2021
Does a new Lotus come with a warranty?
Yes, all new Lotus cars come with a warranty that lasts for 3 years or 58,000 km — whichever comes first. In addition, you'll receive up to 8 years of coverage against perforation on the car's chassis. Certain Lotus racing models may have different warranties, so you should consult with your local Lotus dealership for more details.
Does Lotus offer special discounts or programs?
No, Lotus doesn't feature any special discounts or programs on its website. However, you should still check with your local dealership, as it might have its own promotional offers on Lotus models.
Compare car loans
While the full cost of a Lotus may be beyond what most lenders offer for a car loan (excluding lenders who work directly with Lotus dealerships), a loan can still help offload some of the cost of owning one of these vehicles. Check out the loan providers below to see some of the financing options available on the market.
Note that, to qualify for financing, you have to meet lenders' criteria. Requirements include having a credit score at or above a certain minimum, having a reliable history of making debt repayments and having a good debt-to-income ratio.
Bottom line
Lotus is a luxury car brand — and its prices reflect this. But you have a few options to help you foot the bill. While financing straight at the dealership might be quicker, you can potentially save more by taking out a car loan through a bank or online lender.
Ready to get started? Read our guide to car loans to learn more about how they work and compare your options.
Frequently asked questions
More guides on Finder
Ask an Expert
You must be logged in to post a comment.