Finder makes money from featured partners, but editorial opinions are our own.
How to buy and finance an electric car
Shopping for an electric car? These are your options for buying and financing an electric vehicle (EV) in Canada.
Under proposed regulations, by 2035, 100% of new vehicles sold in Canada will be zero-emission. So if you're not thinking of buying an electric car yet, you probably will be soon.
But what type of electric car should you buy, how can you finance the purchase and what government rebates are available to help make your new set of wheels more affordable?
In this guide, we'll show you all the key details you need to know about buying an electric car in Canada.
Reasons to buy an electric car
If the federal government's proposed regulations are adopted, it's only a matter of time until any new car purchased in Canada will need to be electric. But there are plenty of other good reasons why you should consider buying an EV today: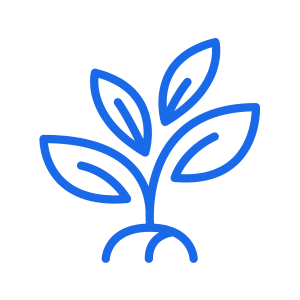 Better for the environment
According to the Canadian Automobile Association (CAA), switching to an electric car can lower your personal vehicle greenhouse gas emissions by over 60%. So if you're keen to do the right thing by the planet, it makes sense to go electric.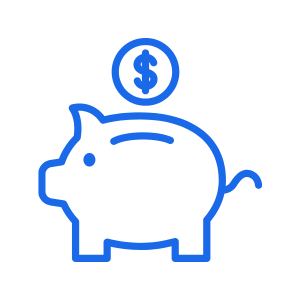 Cheaper running costs
Switching to an EV can also benefit your hip pocket. Electric vehicles are cheaper to run than gas-powered vehicles, with much lower refuelling and maintenance costs. A Clean Energy Canada report found that the electric Hyundai Kona was $10,500 cheaper to own than the gas-powered version of the Kona.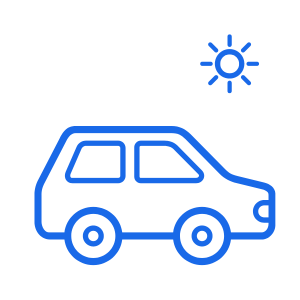 Quiet driving experience
Traditional petrol and diesel engines are noisy and smelly, but electric motors are smooth and quiet, which could help make your morning commute a whole lot less stressful.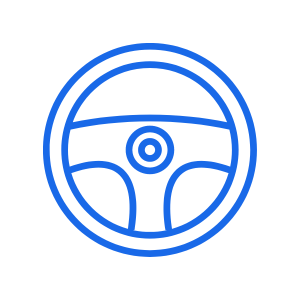 Improved handling
EVs offer fast acceleration and, with the battery located underneath the vehicle, enjoy a lower centre of gravity for better handling.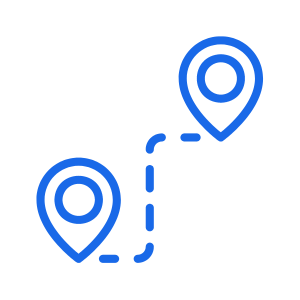 Increased range
There's a common and outdated misconception that electric cars can't hold enough charge to get you very far at all. In reality, many modern EVs offer a range of 400km or more on a single charge, making "range anxiety" a thing of the past.
Government incentives
The Canadian government offers rebates for the purchase of zero-emission vehicles under the Incentives for Zero-Emission Vehicles (iZEV) Program. Depending on where you live, you may get a rebate from your provincial government when you buy an electric car in Canada – more on that a little further down the article.
Types of electric cars
If you're thinking about buying an electric car, some of the technical jargon and acronyms can get a little confusing. To help make it a little easier, let's take a look at the different types of EVs in Canada.
1. Battery electric vehicle (BEV)
Features
Powered by electric motors and on-board batteries – doesn't rely on gas at all.
Doesn't produce any carbon dioxide or other emissions.
Typically expensive because the engine and battery pack are quite large and expensive (though prices have been falling in recent years).
Uses regenerative braking, which slows the car down and recharges the car's batteries.
Used to be best for city drivers or those with short commutes, but new models offer increased range.
Modern BEVs offer a driving range of more than 400km.
Top-selling electric vehicles in Canada
| Model | MSRP | Max range |
| --- | --- | --- |
| 2023 Tesla Model 3 | $54,990 | 576km |
| 2023 Tesla Model Y | $69,990 | 531km |
| 2023 Ford Mustang Mach-E | $56,995 | 397km |
| 2023 Hyundai Kona EV | $44,599 | 415km |
| 2023 Hyundai IONIQ 5 | $48,999 | 488km |
| 2023 Chevrolet Bolt EUV | $40,548 | 397km |
| 2023 Chevrolet Bolt EV | $38,548 | 417km |
| 2023 Volkswagen ID.4 | $43,995 | 336km |
| 2023 Nissan Leaf | $41,248 | 342km |
| 2023 Kia EV6 | $46,995 | 373km |
2. Plug-in hybrid electric vehicle (PHEV)
Features
Has both an electric motor and an internal combustion engine.
Needs to be plugged in and charged to take advantage of its electric engine.
Usually runs on electric power until the battery is nearly out of charge, then switches to the gas-powered engine.
Generally has an electric range of 30–75km, making it easy to use for a short daily commute and allowing you to switch over to the gas-powered engine for longer trips.
Popular PHEVs in Canada
| Model | MSRP |
| --- | --- |
| 2023 Ford Escape Plug-in Hybrid | $45,499 |
| 2023 Toyota Prius Prime | $36,650 |
| 2023 Chrysler Pacifica Hybrid | $62,190 |
| 2023 Hyundai Tucson Plug-in Hybrid | $40,099 |
| 2023 Mitsubishi Outlander PHEV | $46,538 |
| 2023 Jeep Wrangler 4xe | $62,190 |
| 2023 Hyundai Santa Fe Plug-in Hybrid | $44,999 |
| 2023 Toyota RAV4 Prime | $49,950 |
| 2023 Kia Niro PHEV | $37,995 |
| BMW 330e | $54,900 |
3. Hybrid electric vehicle (HEV)
Features
Can't be plugged in, unlike a PHEV.
Electric engine is designed to boost the fuel efficiency of its gas engine.
Has good fuel efficiency but is best for city driving where the onboard computer system can intuitively switch between engines during start-and-stop traffic.
Reduces your fuel consumption and is a good fit for eco-conscious drivers who don't want to rely on charging their car nightly.
Not the best choice for those seeking to erase a big chunk of their carbon footprint.
Not eligible for rebates under the federal government's iZEV Program.
Popular hybrid electric vehicles in Canada
| Model | MSRP |
| --- | --- |
| 2023 Hyundai Elantra Hybrid | $26,699 |
| 2023 Toyota Prius | $36,650 |
| 2023 Toyota Corolla Hybrid | $29,890 |
| 2023 Toyota Camry Hybrid | $35,230 |
| 2023 Hyundai Tucson Hybrid | $40,099 |
| 2023 Hyundai Santa Fe Hybrid | $41,699 |
| 2023 Honda Accord Sport Hybrid | $41,000 |
4. Fuel-cell electric vehicles (FCEV)
Features
Least common electric car.
Gets its power from the chemical reaction between hydrogen and oxygen – with water vapour as the only byproduct.
Doesn't need to be plugged in and can get a range of over 450km on a full tank.
Hasn't taken off nationally because of one main problem – there are only six places in Canada that let you fill up a car that runs on hydrogen (as of March 2023).
Fuel-cell electric vehicles in Canada
| Model | MSRP |
| --- | --- |
| 2022 Hyundai Nexo | $71,000 |
| 2023 Toyota Mirai | Not disclosed |
Hydrogen fuel-cell cars
A hydrogen fuel-cell car runs on electricity produced by compressed hydrogen. Unlike other types of electric vehicles, hydrogen fuel-cell cars don't need to be charged. Instead, they're fueled at a pump like gas cars — but with none of the greenhouse gas emissions.
They're as safe to drive as any other car. The ability to buy a hydrogen fuel-cell car is limited now, but Natural Resources Canada has plans to help build a cross-country infrastructure by 2050 to bring hydrogen power to everyone in Canada.
Does Canada have hydrogen fuel stations?
Hydrogen fuel stations are currently very limited in Canada. You can visit Natural Resources Canada's Electric Charging and Alternative Fuelling Stations Locator for a map of hydrogen fuel stations.
What are the environmental impacts of an HCEV?
While hydrogen fuel-cell cars are good for the environment, most hydrogen is made in large processing plants and shipped to fueling stations. This makes its production much less green than it would outwardly appear, but it can still be more eco-friendly than other fuels.
But beyond its sometimes dubious fuel origin, hydrogen fuel-cell cars have no emissions besides water. So on the whole, it's one of the cleanest options out there.

How long does it take to charge an electric vehicle?
It can take anywhere from 30 minutes to over 8 hours to charge your EV. It all depends on the level of your car charger.
Level 1. The slowest option, it often takes over 8 hours to fully charge an EV, but it has its advantages. Level 1 chargers work with almost every EV on the market and use a standard 120-volt outlet.
Level 2. These specialized chargers provide power at 240 volts. They take about four hours to charge an EV and are typically available at workplaces and public charging stations. You can also have this type of charger installed at home.
Level 3. The quickest option, it often takes as little as 30 minutes to complete a charge. However, fast charging may only be available at a dedicated EV charging station. Head to the Transport Canada website to view a map of charging stations across the country.
Which electric car should I buy?
Not sure which type of electric car is right for you? Check out the pros and cons of each option in the table below:
Pros
Cons
Battery electric vehicles (BEVs)

Fully electric
Incentives and rebates available
Model range increasing all the time
Good for the environment
Low running costs

Most models don't have the same driving range as gas-powered vehicles
Expensive
New models being released all the time means that if you buy now your EV could soon be outdated

Plug-in hybrid electric vehicles (PHEVs)

Incentives and rebates available
Convenience of a gas engine for longer trips
Lower driving costs than gas-powered vehicles
Allows you to start the switch to electric without having to worry about range

Still feature a gas engine so not as eco-friendly as a BEV
Limited electric-only range
More expensive to buy than a gas-powered vehicle
Slow charging from wall outlets
Two sources of power means more could go wrong

Hybrid electric vehicles (HEVs)

Hybrid electric vehicles (HEVs)
Don't need to be plugged in
Battery recharges itself
Better fuel consumption than a fully gas-powered vehicle
You don't have the range anxiety you might have with a fully electric vehicle

Still feature a gas engine so not as eco-friendly as a BEV
More expensive upfront than gas-powered vehicles
Two sources of power means more could go wrong

Fuel-cell electric vehicles (FCEVs)

Zero-emission vehicles
Fuel efficient
Don't have to wait around for a battery to recharge – refuelling is quick

Very few models available
Limited refuelling stations
Expensive to buy
Not really a viable option in most areas
Does Canada give rebates for electric cars?
Yes, there are incentives available to help make it more affordable to buy an electric car in Canada. The federal government provides point-of-sale incentives of $2,500–$5,000 if you buy or lease a zero-emission vehicle:
BEVs, FCEVs and longer-range PHEVs (50km or more electric range) are eligible for incentives of up to $5,000.
Shorter-range PHEVs (less than 50km electric range) are eligible for incentives of up to $2,500.
The EV must also be under a certain price point to qualify, so check with Transport Canada for a list of eligible vehicles.
Some provinces also offer their own incentives, which you can combine with the federal rebate:
British Columbia
Rebates of $500–$2,000 for PHEVs with a range of less than 85km and rebates of $1,000–$4,000 for BEVs and long-range PHEVs (depending on your income). You can also get a rebate of up to 50% (up to $350) of the cost of installing a Level 2 (240-volt) charging station at home.
New Brunswick
If you buy or lease a new battery electric vehicle or long-range PHEV, a rebate of up to $5,000 is available. A rebate of up to $2,500 is available if you buy a short-range PHEV while there are also rebates for used BEVs and PHEVs as well as home charging stations.
Newfoundland and Labrador
You can get rebates of $2,500 for all-electric vehicles and $1,500 for plug-in hybrids.
Nova Scotia
You can access rebates of up to $3,000 for BEVs and long-range PHEVs and up to $2,000 for shorter-range PHEVs. There are also rebates available if you buy a used vehicle.
Prince Edward Island
PEI residents can access a $5,000 rebate for new and used BEVs and a $2,500 rebate for new and used PHEVs. If you take advantage of the incentive, you also get a free Level 2 charger (installation costs excluded).
Quebec
Rebates of up to $7,000 for all-electric vehicles, up to $5,000 for plug-in hybrids and up to $7,000 for hydrogen-powered vehicles are available. There's also a $3,500 rebate for used electric vehicles and a $600 home charging station rebate.
How can I finance an electric car in Canada?
There are four main options available if you want to finance an EV purchase in Canada: manufacturer financing, financing through an online lender, getting a car loan through a traditional lender like a bank or credit union or leasing an electric car. Let's break down each option in more detail.
1. Manufacturer financing
Your first option is to go straight to the manufacturer to finance the purchase of your EV. Car loan terms generally range from 24 to 96 months and you can choose a payment schedule that suits your needs. No down payment car financing is also available.
Manufacturer financing is quick and convenient to access as it's available at the point of purchase, but it's worth shopping around to make sure you get a competitive rate. Take note that you'll also need to undergo a credit check before you can get approved for finance.
The table below shows manufacturer finance options for a car loan to buy a selection of popular EVs.
| Vehicle | Price | Loan term | APR |
| --- | --- | --- | --- |
| 2023 Hyundai Kona EV | $47,252 | Select terms | 5.99% |
| 2023 Tesla Model 3 | $56,980 | Select terms | 6.48% – 6.64% |
| 2023 Ford Mustang Mach-E | $56,995 | 84 months | 7.49% |
Details last verified on March 31, 2023
2. Get a car loan from an online lender
To find the best rate, it's worth comparing manufacturer finance offers with those from online lenders. Terms of up to 96 months are available while the maximum loan amount varies between lenders.
Online lenders tend to have more lenient eligibility criteria than traditional finance providers. So if your credit score is less than perfect, look for an online lender who will look at your income rather than your credit history when deciding whether to offer you a loan.
However, make sure you're aware that if you have bad credit, you'll only be able to access higher rates and lower loan amounts. You may also need to fork out a larger down payment.
Compare financing options for an electric vehicle
Take a step towards clean energy with one of the Canadian car loan providers in the table below who offer financing for clean energy vehicles.
3. Get a car loan from a bank or credit union
Your next option is to apply for a car loan from a bank or credit union. These traditional lenders offer lower interest rates and large loan amounts and some offer special rates for EV buyers.
The catch is that banks and credit unions have strict eligibility requirements. If you don't have good to excellent credit, you may struggle to qualify for a loan.
4. Lease an electric car
Leasing an electric car in Canada is another option if you want to get behind the wheel of a new EV. If you'd like to lease an EV, car manufacturers typically offer terms ranging from 24 to 60 months.
A lease lets you drive a new EV for an extended period, but keep in mind that you're not paying anything towards owning the vehicle. When the lease ends, you have the option of buying the vehicle at its residual value or leasing a different vehicle.
Check out our leasing vs financing guide for more information.
Are special finance rates available for electric cars?
Yes. Some lenders have started offering discounted rates to encourage their customers to buy an EV instead of a gas-powered vehicle. For example, as of March 31, 2023, we found lenders offering discounts of around 0.4–0.5% off their standard car loan rates. Depending on the lender, hybrids (HEVs and PHEVs) were also eligible for loan discounts.
Some lenders also offer special loan rates to help fund the cost of purchasing an EV charging station and having it installed in your home. As a result, it's worth comparing a range of lenders to find any discounts or special offers that could help you save money when going electric.
How to buy an electric car in Canada: Step-by-step guide
If you're ready to go electric, here's what you need to do to buy an EV in Canada.
Step 1: Choose the EV you want
BEV or PHEV? Sedan or SUV? Entry-level model or luxury vehicle? You're spoiled for choice when shopping for an electric car, so take your time to find a model that's right for you.
Consider your driving needs and budget to narrow down your options. Don't forget to consider how and where you will charge your vehicle – if you're buying a BEV or a long-range PHEV, you might also want to budget for the cost of getting a Level 2 charger installed at home.
If you're unsure whether Canada's EV infrastructure is sufficient to get you from A to B without range anxiety, you might opt for a PHEV or HEV. But if you're ready to go fully electric, there's an ever-increasing range of BEVs available.
Step 2: Customize your car
Now it's time to consider the trim you want to choose. Base model vehicles are obviously the cheapest, but other models might offer a longer driving range, luxury features like leather trim and heated seats or improved safety tech.
There's plenty more you can do to customize your EV. Choose the paint colour you want, consider accessories like a towing hitch or roof rack and don't forget to check the impact this has on the overall purchase price.
Step 3: Compare finance options
Now you know how much your new EV is going to cost minus any government rebates available at the point of sale, so it's time to choose the best way to finance your purchase.
Unless you're paying the full price upfront, you'll be able to review car loan and lease options available through the manufacturer or dealer. These finance options are convenient, but it's worth shopping around to see if there's a better deal available from a traditional or online lender.
Look at the following factors when comparing car loans:
APRs, which combine a loan's interest rate and fees into a single figure
Any other loan fees that apply
The loan term and your monthly payment amount
Any down payment requirements
Whether you can pay your loan off early without penalty
The eligibility criteria you must meet to qualify for a loan
Step 4: Buy or lease your electric car
Once you've crunched the numbers, it's time to complete the purchase. If you've found a car loan that suits your needs, you may want to apply for online car loan pre-approval before you visit a dealership.
Of course, you don't necessarily have to visit a dealership in person – it's also possible to buy a car online.
Should I buy a second-hand electric car?
The answer to this question is the same for any used car: whether you should buy or not depends on the vehicle. If you can find a used EV in good condition at an affordable price, you could save thousands of dollars compared to buying new.
However, there are a few factors to take into account if you're thinking of buying a used EV:
Small market. EVs have only really started to increase in popularity in recent years, so there are nowhere near as many used EVs on the market as there are used gas-powered cars. This limits your choice.
Driving range. Earlier-model electric cars provided shorter driving range compared to modern models. If you drive long distances, you might be better off looking for a new EV.
Check the battery. Just like buying any used car, you'll want to give a used EV a thorough once-over before you buy. The key area you need to focus on is the battery. Lithium-ion batteries lose their capacity over time, so it's vital to check the condition of the battery – many models allow you to check the true range available from the battery with their onboard computers. Most manufacturers provide an eight-year battery warranty, so any faults may still be covered if you're buying a recent model. However, if the vehicle needs a new battery, you're looking at a significant cost.
Get an inspection. It's always a wise idea to arrange a pre-purchase inspection with a licensed mechanic when buying a used car. They can inspect the battery and motor as well as other components such as the suspension, brakes, tyres and onboard computer to make sure everything is in good working order.
How much does it cost to drive an electric car?
To give you an idea of the true running costs of an EV, we compared a range of models using CAA's Driving Costs Calculator. The parameters for this comparison were:
A new car in Ontario
Driven for 20,000km a year
The cost of owning or leasing a vehicle for five years
| | Fuel cost | Depreciation cost | Maintenance costs | Insurance costs | Monthly car payment | Estimated total annual driving costs | Total cost per km |
| --- | --- | --- | --- | --- | --- | --- | --- |
| 2023 Tesla Model 3 Base 4D Sedan RWD | $376.92 (electricity) | $5,464.57 | $1,173.22 | $1,758.29 | $685.40 | $10,138.96 per year | $0.51 |
| 2023 Toyota Camry Hybrid LE 4D Sedan | $1,342.92 (gas) | $3,081.80 | $1,374.83 | $1,698.50 | $515.28 | $8,260.50 per year | $0.41 |
| 2023 Hyundai Ioniq 5 Preferred 4D Utility RWD | $464.38 (electricity) | $3,719.57 | $1,338.39 | $1,767.74 | $552.53 | $8,391.94 per year | $0.42 |
| 2023 Chevrolet Bolt EUV LT 5D Hatchback | $441.41 (electricity) | $3,112.29 | $1,470.68 | $1,701.42 | $438.13 | $7,599.88 per year | $0.38 |
| 2023 Ford Mustang Mach-E Select 4D Utility RWD | $483.12 (electricity) | $3,917.57 | $1,349.70 | $1,669.43 | $652.32 | $8,715.40 per year | $0.44 |
| 2023 Volvo XC90 Plug-in Hybrid Recharge Core 4D Utility AWD | $845.38 (gas + electricity) | $8,235.60 | $1,180.26 | $1,753.89 | $1,319.68 | $13,971.69 per year | $0.70 |
Source: CAA Driving Costs Calculator
Reasons not to buy an electric car
Not sure whether the time is right to buy an electric car? Here are some reasons why you might consider buying an EV for a little longer:
High cost
Though prices have dropped in recent years, the upfront purchase price of an EV is still more than an equivalent gas-powered vehicle. Use an online running costs calculator to work out how long you'll need to use an EV to break even.
Limited range
The maximum range of fully electric cars is increasing all the time, but most models don't yet offer the same distance as you can get from a full tank of gas.
Infrastructure still in development
A search for all electric charging locations around the country on the Transport Canada website yields more than 8,500 results. As part of the federal government's Zero Emission Vehicle Infrastructure Program, there are plans to deploy 33,500 EV chargers, but the infrastructure is still being developed.
Not as much choice compared to gas-powered cars
You have more options to choose from if you're shopping for a gas-powered car instead of an EV.
Waiting for your car to charge
Remembering to keep your car charged is an important part of EV ownership. Even with fast-charging options, waiting for your car to get enough charge is not as convenient as pulling into a gas station and topping up your tank in a couple of minutes.
New models are being launched all the time
The EV industry is booming, with manufacturers expanding their range of EV offerings. So if you buy a new EV now, it might be superseded in the not too distant future.
Uncertain resale values
The EV used car market is still in its infancy, so it can be hard to predict how much your vehicle will be worth when you trade it in or sell it in five-plus years' time.
Bottom line
The future of the automotive industry is electric. With a rapidly expanding range of models to choose from combined with increased driving range and planned growth of EV infrastructure around the country, there's a good chance your next new car could be an EV.
If you're financing an EV in Canada, make sure you compare the available options to ensure that your next set of wheels is as affordable as possible.
Frequently asked questions