Finder is committed to editorial independence. While we receive compensation when you click links to partners, they do not influence our content.
What are bonds and how do you buy them?
Diversify your investments without a lot of risk by choosing bonds.
Invest with Interactive Brokers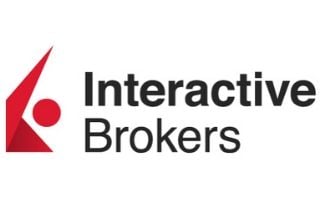 Competitive fees
Powerful investing tools
Low margin rates
Go to site
Finder is committed to editorial independence. While we receive compensation when you click links to partners, they do not influence our opinions or reviews. Learn how we make money.
The information on this page is current as of April 6, 2020.
When you're ready to take your savings to the next level and invest it, you've got options. There are mutual funds, stocks and other securities, but these types of investments can be daunting to new investors and returns can fluctuate wildly. Instead, consider investing in bonds, where your money will be kept out of reach while it grows at a steady rate.
The Canada Savings Bond program is discontinued
Due to the high cost of administration, the Government of Canada stopped issuing Canada Savings Bonds (CSB) and Canada Premium Bonds (CPB) in 2017. Unredeemed CSBs or CPBs will still be honoured – visit www.csb.gc.ca to learn more. Government bonds are currently available in the form of Government of Canada Real Returns Bonds, provincial bonds and municipal bonds. You can also buy bonds issued by domestic and foreign corporations. See below for more details.
What are bonds?
A bond is a low-risk investment where you're lending money to either the government or a company at a fixed interest rate for a predetermined period of time. You'll receive interest payments on your investment on a regular basis, with the principal amount paid back to you at the end of the term. Before deciding to invest in bonds, you should carefully compare your options, as some will pose more risk than others.
Case study: How do bonds work?
Emma has been transferring her spare cash into her savings account for the last 2 years, but is now starting to seriously think about her retirement. She decided to invest in a treasury bond, which will pay her interest twice a year on the investment. This is a low-risk option for her savings that will pay her the full investment back in 30 years when she's closer to retirement.
By choosing a government-issued bond for her savings, Emma is able to diversify her investment portfolio while keeping a percentage of her money in her savings account where she can still add to the balance, earn interest and withdraw those funds as needed. The interest earned on her government bond will be added to this account, where it will then earn more interest.
Types of bonds
Government bonds
Corporate bonds
You have a few different options when investing in bonds. Each choice has its own risk and return potential, making it important that you compare your options carefully before deciding on any one product:
Government bonds
There are different types of government bonds, such as treasury bonds and municipal bonds, which are used to generate money for cash flow, financing debt, funding capital investments and more. These bonds are issued by the government so they are extremely low-risk, but often have lower interest rates than other options.
Canada Savings Bonds (CSBs) & Canada Premium Bonds (CPBs)
DISCONTINUED AS OF NOVEMBER 1, 2017
These bonds were sold by the Government of Canada and were considered very safe. You could buy either regular interest bonds or compound interest bonds. Regular interest bonds earned "simple interest" based on the principal value of the bond alone, while compound interest bonds earned interest on both the principal value of the bond plus interest as it was earned. The program was discontinued due to the high cost of administration. However, existing bonds can still be redeemed.
Government of Canada Real Returns Bonds
Considered to be the safest investment in Canada, these bonds are backed by the Canadian government. The main benefit of Real Returns Bonds is that the principal amount is adjusted for inflation, so you don't end up losing money over time if the Canadian dollar declines in value. Your investment can be sold any time, but you won't receive any interest you've earned if you don't keep the bond(s) until the end of the term.
Provincial bonds
Issued by provincial governments, these bonds are backed by the provincial authority to levy and collect taxes and are considered fairly safe. Investors buy bonds at a fixed interest rate for a set term. Interest payments are paid twice a year, and at the end of the term, the bonds are sold for whatever the market value is at that time. (Your interest rate remains the same, but the value of your bonds changes regularly.)
Municipal bonds
Municipal bonds (also called "munis") represent roughly 2% of all bonds on the Canadian market and are issued by cities, counties, school districts and sometimes redevelopment agencies. While all of these bonds are used to finance capital expenditures, the specific purpose and repayment plan will vary depending on the type of bond that is issued.
Corporate bonds
This type of bond is usually a part of a public offer, where a company will issue a prospectus that informs consumers about the offering and allows them to make a direct investment. This is different from buying shares, where you are a part owner and your investment affected by the cash flow of the business. With corporate bonds, you are a creditor and your return is limited only to the agreed-upon interest payments and the return of your principal investment. They usually have a higher investment rate than government bonds but are also riskier — if the company fails, they may default on the debt.
Maple bonds
Note: unless you're an accredited investor, you can only buy maple bonds that are (1) government-guaranteed or (2) issued by certain agencies that are above national regulation because they aren't based in any particular country.
Maple bonds (so named in reference to the iconic Canadian symbol, the maple leaf) are issued by foreign financial institutions and companies that want to raise money in Canada. These bonds allow Canadian investors to earn money from foreign investments without experiencing losses due to exchange rate fluctuations. Much like domestic bonds, investors buy bonds for a fixed term with a guaranteed rate of return. At the end of the term, investors get their money back plus interest, assuming the business hasn't folded or gotten into severe financial trouble.
Strip bonds (also known as zero-coupon bonds)
Typically, investors receive interest income (called "coupons") from the principal amount they invest in bonds. Strip bonds, on the other hand, separate or "strip" apart the interest and principal of a bond and resell each component as a separate investment. Once the bonds mature, investors receive a single payment representing the current value of either the principal or the interest. The profit they make is based on how much the value of the principal or interest has raised since the bonds were bought.
However, there is a risk that inflation will outpace the bond's increase in value and investors could lose money. Strip bonds are usually deeply discounted from par, reflecting the risk-rating of the issuers and the expected difference between the current and future value of the bonds. Generally, strip bonds are considered more risky than traditional bonds.
DBRS ratings: how to determine the risk level of a bond
The Dominion Bond Rating Service (DBRS) is an independent credit rating service based in Toronto that assesses the credit worthiness of businesses to determine the risk-level of an investment. The DBRS has created a number of different rating systems based on different financial metrics, but the long-term and short-term rating scales are the most commonly used to rate businesses that are selling bonds.
Other financial ratings systems used in Canada include Moody's Investor Services (Moody's) and Standard & Poor's (S&P). It's wise to look for ratings from multiple services before investing in bonds to get a clearer picture of the strength of your investment.
Old savings bonds
The first savings bonds were sold during World War II to help fund Canada's war effort. In 1946, the government launched the Canada Savings Bond (CSB) program to continue raising funds for public use, and eventually, provinces and municipalities began issuing savings bonds as well.
Back in 1977, CSBs had an interest rate of 7%, which dropped to 3% – 4.25% by the late 1990s. In 2017, CSBs were discontinued due to high administration costs, and by that time, the interest rate had fallen to 0.50%.
For comparison, if you bought $1,000 worth of Ontario government bond in 2015 and held them for a 10-year term with a fixed interest rate of 2.35%, your investment would be worth approximately $1,260 by the end of the term.
Many other types of bonds have become available on the Canadian market including corporate bonds, maple bonds, industrial bonds, strip bonds and Treasury Bills (T-Bills). If you have old savings bonds, they could be worth more than you think. The following resources may be helpful in determining the value of your old bonds:
Back to top
Are bonds safe?
Government bonds are considered to be very safe, but there are bond options that can carry a high level of risk if you aren't careful. Bonds are typically less volatile than other types of investments, such as shares, but it's still possible to lose money with government-issued bonds. Bonds do come with a credit rating, but you will need to consult with a licensed financial advisor in order to access that type of information.
Pros and cons of bonds
Pros
Steady, fixed-income investment
Higher yield than savings accounts
Could provide tax benefits
May offer regular interest payments
Help fund causes you want to support
Less risky than stocks
Clear risk ratings
Cons
High minimum investment (Usually $1,000 or more)
Broker fees if you want to buy or sell on the secondary market
Less liquidity if you need access to cash
Lower returns than stocks and other investments
Bond prices fall when interest rates increase
Risk of issuer defaulting
How are bonds valued?
A bond's capital value can increase or even decrease before the maturity date based on the current interest rates. The amount of interest accrued since the last payment will also have an effect on the value of a bond. If interest rates drop, you'll see an increase in the value of your bonds, whereas if they rise, the value of your bonds will drop as a result. These fluctuations are only relevant if you've invested in floating rate bonds as opposed to fixed-rate bonds because the interest varies in line with the benchmark interest rate. This investment has the potential to earn higher returns but there is also a risk of lower returns if the interest rate drops.
How do I choose a bond to invest in?
If you are interested in diversifying your investments with bonds, you'll first need to decide which type of bond is right for your financial strategy:
Individual bonds
| Type of bond | Issued by | Risk | Reward | Purpose |
| --- | --- | --- | --- | --- |
| (Federal) Government bonds | Government | Very low | Very low | Finance Canadian government debt, capital expenditures, etc. |
| Provincial & Municipal bonds | Provinces, cities, counties, school districts and sometimes redevelopment agencies | Low-medium | Low-medium | Finance provincial and municipal purchases and public projects |
| Corporate bonds | Companies | High | High | Finance growth, debt, capital expenditures, research |
Bond funds
If you'd like to diversify your investment even further, you can invest in something called a bond fund. A bond fund is a mutual fund or ETF that is comprised of multiple bonds with varying risk levels, maturity dates and yields. This provides instant diversification and allows investors to participate in multiple bonds without paying for individual transaction fees. Instead, you'll pay an annual expense ratio which also gives you access to a professional portfolio manager that will do all the research, analysis and management for you.
How to buy bonds
Now that you've decided which type of bond you'd like to buy, there are a few ways to make an initial purchase.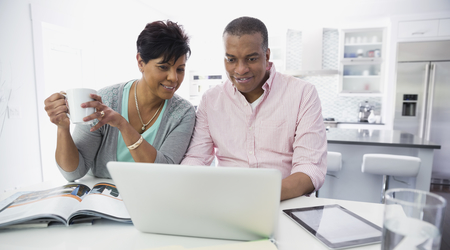 Primary market
If you're looking to buy new-issue bonds, you can purchase them on the primary market, which is usually directly from the issuer.
You can purchase government bonds from any bank or investment institution. A prospectus or offering document would be issued, highlighting the different maturities and yields. During the offering period, you would put in a request to purchase with the investment representative at your bank.
Newly-issue corporate bonds are not usually available to the public, as most of them are sold to large institutions and banks which sell them in the secondary market. While unlikely, you may be able to purchase them directly from the underwriting investment bank in an initial bond offering.
Secondary market
The secondary market is where you'll find investors and other institutions looking to resell existing bonds. This is done through brokers, which are a third party that allow you to purchase bonds from another entity on your own or with the help of an investment representative. You'll specify which bonds you'd like to purchase and the broker will search for another person selling them, then purchase them for you, often with a markup to cover commission.
Brokers can also help you resell bonds before they reach maturity. Once you've purchased a bond, you can choose to hold it until maturity or sell it on the secondary market. You're not required to pick one or the other, so there's nothing stopping you from collecting interest then reselling the bond if its value increases.
Tax implications of investing in bonds
As with any investment, you must declare any interest you make from bonds as part of your income on your tax return, regardless of the type of bond. However, if you paid more for the bond than what you received when the investment matured, you would have experienced a capital loss and could deduct this from your income. If you ended up with more than what you paid for the bond, you would have experienced a capital gain, which is taxable and must be declared as income.
Compare bond trading platforms
Bottom line
Bonds can be a prudent way to keep your money safe over a long period of time and are a great way to diversify your portfolio. Splitting your savings between a traditional savings account and a government or corporate bond can help you earn interest on your money without taking on too much risk. Assess your financial situation and compare your investing options to determine whether buying a bond is right for you.
Disclaimer: This information should not be interpreted as an endorsement of futures, stocks, ETFs, CFDs, options or any specific provider, service or offering. It should not be relied upon as investment advice or construed as providing recommendations of any kind. Futures, stocks, ETFs and options trading involves substantial risk of loss and therefore are not appropriate for all investors. Trading CFDs and forex on leverage comes with a higher risk of losing money rapidly. Past performance is not an indication of future results. Consider your own circumstances, and obtain your own advice, before making any trades.
More guides on Finder
Ask an Expert
You must be logged in to post a comment.