Finder is committed to editorial independence. While we receive compensation when you click links to partners, they do not influence our content.
How to finance an Audi
Here's how you can get an Audi - and maybe score a discount too!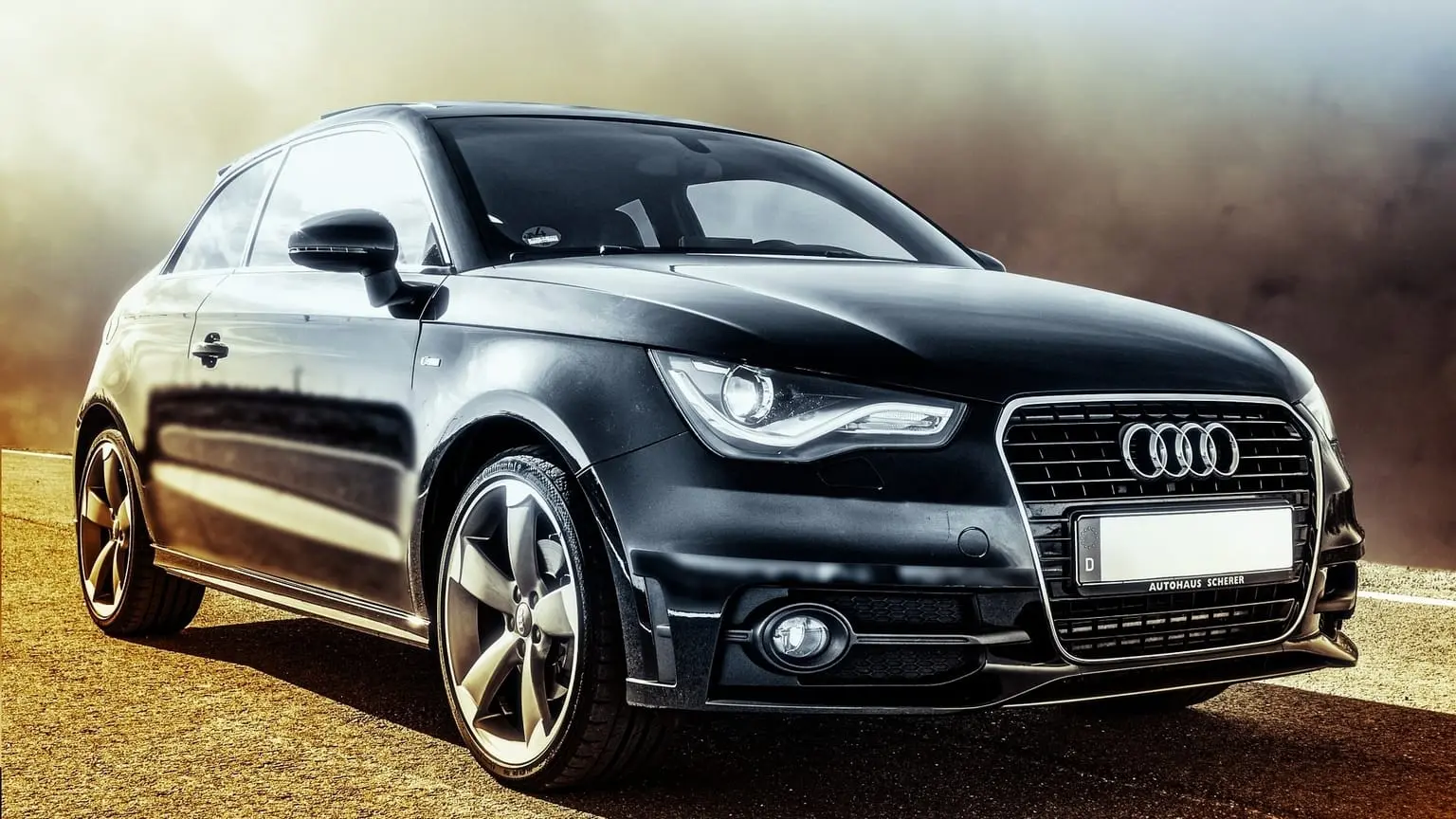 Audi is a brand that has marketed its cars to exude class, luxury and confidence. It has a wide range of sleek vehicle types, along with a logo you know and love displayed on the hood. Audi has also expanded its range to include small cars and sedans. Read on to learn about the financing options available for your new Audi.
What are my Audi finance options?
It may be cheaper to get a loan from a bank, credit union or online lender, however, this can also be time-consuming. Financing through an Audi dealership can get you behind the wheel faster, but may result in higher interest rates. If your credit score is good, however, you may be able to leverage multiple competitive loan offers to land a better deal from your dealership.
Audi Financial Services
Financing. Audi offers financing through its authorized dealers so you don't need to go through a bank or other lender. Loan terms range from 12-48 months and there are no penalties for early repayment.
Leasing. Leasing tends to come with lower monthly payments, but you won't own the car at the end — unless you choose to buy it. Leases come with either 20,000 or 25,000 kilometres a year (more mileage can be purchased upfront for a discount). Terms range from 12-60 months.
Audi Select. Make lower payments over the term of your loan and pay it off in one, larger balloon payment once the term expires. If you can't pay it off at that time, you can refinance the loan. There are no administrative fees for repaying the loan early.
Other Audi finance options
Car loan from a private lender. Private lenders will use the car you want to buy as security for the loan to reduce your risk as a borrower, so you can get a competitive interest rate. Interest rates vary between lenders but often fall between 5% and 10%. Your credit history plays a big factor in determining the amount you'll get. If your score is below 650, it may be difficult to get approval. Terms typically range from 2-8 years.
Personal loan. Unlike car loans, you can use funds from a personal loan however you want to. Loans can either be unsecured, which doesn't require an asset, or secured, which requires an asset and typically comes with a lower interest rate. Interest rates vary widely, often falling between 4% and 36% depending on your credit score and other factors. Terms usually range from 6 months to 7 years.
Auto title loan. This is a personal loan that uses the title of your vehicle to secure the loan. Unlike a car loan, you can use the funds however you wish.
The rates and terms you qualify for will vary based on your credit score and personal finances.
Compare car loans
Representative example: Chantal buys an Audi
Chantal, a resident of B.C., recently got a big promotion and wants to buy herself a new car to celebrate. For months, she has had her eye on a 2020 District Green Metallic Audi A5 Sportback going for $54,500.00 at a nearby dealership. She goes to the dealer and makes a 20% deposit of $10,900.00 on the car, applying for dealership financing to cover the rest.
Because of her strong credit history and good income, Chantal is approved for a loan to cover the outstanding amount ($43,600.00) plus 12% GST/PST. In addition to the cost of her car loan, Chantal also pays approximately $50.00 to register the vehicle with the Insurance Corporation of British Columbia (ICBC) – this includes the cost of a license plate, insurance decal and vehicle permit as well as the registration fee.
Cost of new vehicle
$54,500.00
Loan type
Auto loan (term loan)
Loan amount
$50,140.00
Interest rate (APR)
5.90%
Loan term
7 years
Additional fees
4.00% origination fee ($2,005.60)
$0.00 application fee (waived by dealership)
Payment
$730.07 monthly or $336.60 biweekly
Total loan cost
$61,325.88 with monthly payments or $61,261.20 with biweekly payments
*The information in this example, including rates, fees and terms, is provided as a representative transaction. The actual cost of the product may vary depending on the retailer, the product specs and other factors.
Does Audi offer special discounts or programs?
Audi has several programs available to welcome returning customers and newcomers to Canada. All programs are subject to credit approval.
The following programs are offered by Volkswagen, which owns Audi. Contact your dealership for terms and conditions regarding these rebates and your Audi purchase.
What will a new Audi cost me?
With luxury at the forefront of design, a new Audi comes with a hefty price tag. The cheapest models don't dip below $30,000 — and the R8 has a base MSRP of $169,900.
Choose the type vehicle
SUVs and Wagons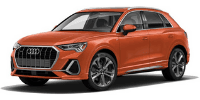 Q3
Starting MSRP: $38,900
Build: Crossover
City/highway MPG: 19/27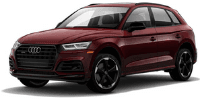 Q5
Starting MSRP: $46,300
Build: Crossover
City/highway MPG: 22/27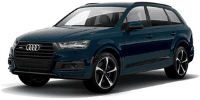 Q7
Starting MSRP: $71,300
Build: SUV
City/highway MPG: 19/25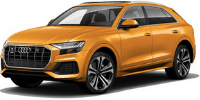 Q8
Starting MSRP: $82,350
Build: SUV
City/highway MPG: 17/22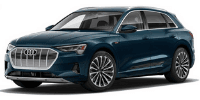 e-tron
Starting MSRP: $90,000
Build: SUV
City/highway MPG: 204 EPA-estimated
Sedans and Sportbacks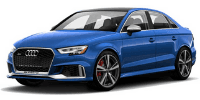 A3
Starting MSRP: $34,500
Build: Sedan
City/highway MPG: 22/30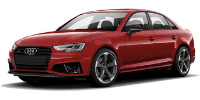 A4
Starting MSRP: $46,200
Build: Sedan
City/highway MPG: 23/34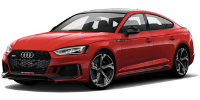 A5
Starting MSRP: $50,900
Build: Sportback
City/highway MPG: 23/34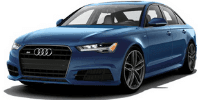 A6
Starting MSRP: $62,400
Build: Sedan
City/highway MPG: Not available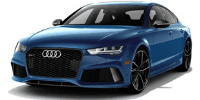 A7
Starting MSRP: $78,700
Build: Sportback
City/highway MPG: Not available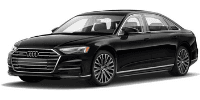 A8
Starting MSRP: $99,000
Build: Sedan
City/highway MPG: Not available
Coupes and Convertibles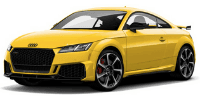 TT Coupe
Starting MSRP: $56,450
Build: Coupe
City/highway MPG: 23/31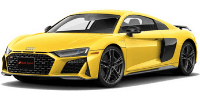 R8
Starting MSRP: $188,400
Build: Coupe
City/highway MPG: Not available
Does a new Audi come with a warranty?
Yes, Audi offers a New Vehicle Limited Warranty covering defects on material and workmanship for 4-years or 80,000-km, whichever comes first. The warranty also includes:
Corrosion perforation warranty for 12 years regardless of mileage
Emissions warranties related to federal or provincial requirements where applicable (refer to the information in your vehicle's warranty booklet to know the extent of your coverage)
The e-tron High-Voltage Battery and Battery Module are covered under the New Vehicle Limited Warranty for a period of 8 years or 160,000 km, whichever comes first, for defects in material and workmanship.
Besides the above benefits, your Audi will also get an extensive pre-delivery inspection before it's given to you, and you'll get your first maintenance service free of charge at the earlier of 1 year or 15,000 km. Audi also offers new car owners complimentary 24-hour, year-round roadside assistance, which lasts as long as the New Vehicle Limited Warranty.
If you're particularly cautious and don't mind purchasing extra coverage, Audi offers additional products that can cover your vehicle with regards to mechanical breakdowns, appearance, excess wear and tear (if your vehicle is leased), vehicle replacement in the event of a loss, loan protection and anti-theft protection. You can speak to an Audi After Care Specialist for more details.
Used vehicle warranty
If you opt for a certified pre-owned vehicle instead, Audi offers a different 2-year/80,000 km Certified: plus Limited Warranty that goes into effect when the New Vehicle Warranty expires. So, in total, you get some form of coverage for 6 years/160,000 km, even though the type of coverage changes when the New Vehicle Limited Warranty expires.
Bottom line
Audi is the epitome of luxury, and the prices of their vehicles reflect this. Luckily, you have plenty of financing options available depending on whether speed or affordability is your main concern. While a car loan from a bank or online lender typically comes with lower rates, you can likely get behind the wheel faster if you finance through an authorized dealer. Whatever your choice, as an Audi driver you will still get to enjoy the extensive coverage and superior support services that this luxury brand has to offer.
Check out our guide to car loans to learn more about how they work and compare lenders.
Frequently asked questions
More guides on Finder