Best Savings Accounts*
Find the best savings account to make your money work harder for you.
EQ Bank Savings Plus Account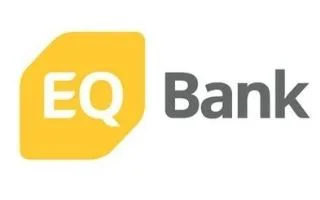 Zero everyday banking fees
Free transactions
No minimum account balance
Go to site
Having a savings account with a good interest rate can be an effective way to grow your money and fight against inflation. But with so many options out there, how do you find the best account for your needs? Compare some of the savings accounts below and keep reading to find out how to narrow down your choices, avoid common traps and get the most out your account.
EQ Bank Savings Plus Account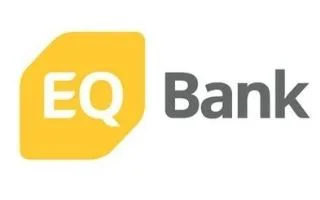 EQ Bank Savings Plus Account
Zero everyday banking fees
Free transactions
No minimum account balance
EQ Bank Savings Plus Account
With no everyday banking fees and free transactions, open an EQ Bank Savings Plus Account and get an interest rate of 1.50%.
Account fee: $0
Interest rate: 1.50%
Min. deposit to open account: $0
Transactions: Unlimited & free
Compare savings accounts
Earn interest with a savings account
The primary feature of a savings account is to safely grow your money over time – an extra 1% yield on an account with a balance of $5,000 will pay out about $50 each year, which is more than you'll likely pay in fees. However, if the Bank of Canada begins to raise interest rates on loans, other banks might lower savings account interest rates to avoid losing money.
Another obstacle to saving money is inflation. Your money is expected to lose up 3% of its value each year, so keeping your funds in a savings account with a high interest rate can help lessen the effects of inflation and help protect you financially.
Use no-fee savings accounts to protect your money
Fees can rob you of the interest you'd earn in your savings account. Fortunately, you can still get great rates with an account that charges absolutely no monthly, quarterly or annual fees to maintain it.
Below are just some of the Canadian banks that offer no-fee savings accounts. Other options exist including the TD ePremium Savings Account (0.95% with a $10,000 minimum balance) and the RBC Enhanced Savings Account (tiered interest rate).
Tangerine Savings Account 0.15% interest rate

EQ Bank Savings Plus Account1.50% interest rate

Scotiabank MomentumPLUS Savings Account
starting at 0.05% interest rate

BMO Smart Saver Account 0.8% interest rate
Savings accounts that don't require a minimum balance
Sometimes the savings accounts with the best rates also have the most hoops to jump through. If you want to grow your savings without putting down a huge sum up front or worrying about maintaining a minimum balance, look for banks that offer savings accounts with no minimum deposit or a low-minimum deposit. Below are just some examples of Canadian banks that offer such accounts.
| | | | |
| --- | --- | --- | --- |
| Tangerine Savings Account | EQ Bank Savings Plus Account | RBC High Interest eSavings Account | TD Every Day Savings Account |
How do I find the best savings account for me?
Think about the ways you save money. Do you need regular access to your accounts or do you want to tuck a large chunk of money away for the future? Match your savings style to the points below to help you choose the best savings account type for your situation.
What are the benefits and drawbacks of savings accounts?
There are so many savings options out there, it can be hard to determine how to pick the best for your savings style. Here are the benefits to look for:
A $0 minimum deposit. With some savings accounts, you can open the account with a low, or even no, initial deposit. Some accounts don't require a minimum monthly balance requirement to earn interest or avoid fees.
No monthly fees. Thanks to competition, you'll find that many banks waive monthly maintenance or account-keeping fees.
Set it and forget it. Savings accounts allow you to grow your money without thinking about it. You can make one large deposit and let it earn interest, or schedule payments into your account to help it grow.
Transfer funds. With the growing popularity of mobile and internet banking, look for banks that let you easily transfer money between your savings and other bank accounts.
Protect other accounts. A savings account can be used to protect yourself against occasional shortfalls of money. If you have a bill payment or time-sensitive expense coming out of your chequing account but don't quite have the money to cover it, having funds set aside in a savings account can make it easy to cover the gap. Of course, the trick is to remember to top up your savings again to avoid draining your account.
Savings accounts are a great place to start growing your money, but there are also other ways to make your money work even harder for you. Consider these drawbacks:
Limited accessibility. Banks often limits the amount of activity you can have in your savings account, and you may not be able to access certain savings accounts with a debit or ATM card.
Minimal return on investment. Savings account interest rates often hover around the rate of inflation. To earn a better return on your money, look beyond savings accounts.
Is it better to have separate or joint savings accounts?
Joint accounts are a great way to reach collective financial goals. Generally, joint accounts allow up to two account holders, but some providers allow for even more. Before opening a joint savings account, consider if it's right for your financial situation. Consider the pros and cons below:
Pros
See lower fees and more interest with a high balance.
Less legal complications if a partner dies.
Easier to manage household budgeting and long-term goals.
Creates accountability between you both.
Easier to reach higher minimum deposits for bigger savings.
Cons
Have less financial independence.
Could create communication issues regarding spending.
Creates complications in the event of a separation or divorce.
Tough to divide funds for individual costs like a car accident or an expensive hobby.
Advantages and disadvantages of savings accounts
Alternatives to savings accounts
When interest rates are low, where can you get the best return for your money? If the best high-interest savings accounts aren't enough or don't fit your financial goals, there are other ways of getting the most out of your money.
Consider these other ways to save:
Compare apps that reward you for your spending
How to get the most out of your savings account
Make sure you keep a minimum balance. Some accounts may require you to hold a minimum balance from month to month, otherwise, you may be hit with fees. Find out if your account requires a minimum balance and make sure you keep your account above that amount.
Monitor account activity. You should always monitor account activity to stay on top of any unexpected charges or fees. Most banks and financial institutions have apps that allow you to review activity on your savings account from your computer or mobile phone.
Limit your transactions. Keeping your transactions within your maximum allotment is not only good for avoiding extra transaction fees (which usually range from $0.50 up to several dollars per transaction), but it's also good for helping you to preserve your savings. Less activity means less spending and more growth.
Frequently asked questions
More guides on Finder