Compare savings accounts with compound interest
Increase your earnings exponentially with an account that earns compound interest.
EQ Bank Savings Plus Account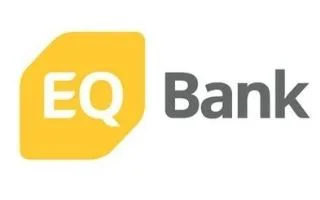 Zero everyday banking fees
Free transactions
No minimum account balance
Go to site
To see the strongest returns on your savings, you need to compare more than just interest rates. How and when an account pays you interest can greatly affect your savings potential. Compound interest is a magical tool – the more frequently your balance earns interest, the more quickly your savings grows; the longer your money sits, the more powerful compound interest becomes.
How does compound interest work?
Say you put $5,000 into a savings account for your child when she's born, and the account has a 1.5% interest rate compounded monthly. By the time she's old enough to go to university, she'll have over $6,500 to put towards anything she needs – you would've made an extra $1,500 without even touching the account.
If the same amount was held in the account for 65 years to create a modest nest egg for retirement, and if you added $10 each week to boost your savings, you'd have over $66,000 by the time you retire. Interest alone would've almost doubled the amount of money you would've put into the account prior to retiring. And if you increase the amount you set aside each year by 3% to account for inflation… you'd have $149,000 by the time you retire! That's over $50,000 earned in compound interest.
Use our compound interest calculator
How does compound interest affect my savings account?
Compound interest is among the best ways to make your money work harder for you, helping you to reach your savings goals more quickly. As the examples showed above, compounding can increase a small amount of money today into a large balance over 10, 20 or more years.
And you don't need to be an investor to take advantage of it — anyone who can put away money can benefit from compound interest.
To get the most out of compound interest, deposit as much as you can into your account and limit any withdrawals from it, whether for bills or fun money. The more that's deposited into your account by the end of the month, the more interest you'll earn.
Even if you can't deposit extra money into your account, your balance continues to grow as your interest compounds each month.
Compare savings accounts with compound interest
What is interest?
In the context of lending, interest is the cost of borrowing money. When you take out a loan, you typically pay interest as a percentage of the principal amount at an agreed upon rate.
When it comes to savings accounts or investments, interest is the money you earn for allowing the bank, credit union or other financial institution access to your money and invest it. When you deposit your money into an interest-bearing account, you're effectively lending money to the bank.

Pooling together its members' money is how banks and other lenders provide loans to borrowers, among other banking activities. Technically, even though the bank invests the money its customers put into their accounts, everyone still has access to the full amounts they've put into their accounts (within the limits of their account agreements, of course).
The assumption is that customers won't want to withdraw all their funds at the same time, a dreaded event known as a "bank run." Bank runs can shut down banks and ruin people's savings if the bank doesn't have enough money that's not lent out or invested elsewhere to give everyone their withdrawals.
In order to prevent bank runs and manage cash flow safely, banks sometimes put holds on deposits and withdrawals. This helps prevent too many transactions, especially high-value transactions, from hitting the bank all at once.
Many factors play into the amount of interest you ultimately receive, including:
The interest rate
How it's calculated — for example, daily or monthly
How often it's compounded and paid
The interest rate is often expressed as an annual percentage. The higher the interest rate you're offered, the stronger your return.
Back to top
How can I find my monthly interest rate?
Your provider should prominently advertise the monthly variable interest rate under the product description for the particular account you're looking at. It's how they entice you to do business with them, and not a competitor.
If you're not sure where to start, read our guide on high interest savings accounts to find out how you can find the best savings account for you. Note that interest rates are often variable, meaning they can change according to the prime interest rate.
What are the pros and cons of compound interest?
Compound interest is an incredible tool. But it's only one element to consider when shopping for a savings account.
Pros
Accessibility. Many savings accounts with compound interest allow you to withdraw or deposit up to a certain limit. This means that you can save and still easily access your money in an emergency.
Lower balance requirements. You can often stay in your bank's good graces with a low balance.
Introductory rates. To compete for your business, many banks and credit unions offer higher introductory interest rates on savings accounts for a set time.
Increased earnings. With compound interest, your earnings increase exponentially — as long as you don't withdraw funds.
Cons
Lower rates. Annual interest rates may not be as strong as money market accounts and GICs, which typically offer higher rates because interest isn't compounded monthly.
Availability of funds. For some people, open access to savings is a drawback. You can easily dip into it for daily needs, ending up losing a portion of your interest earnings.
Back to top
How do I make the most of my compound interest?
To get the most out of an account with compound interest, start saving as early as possible and avoid unnecessary withdrawals.
Stay on top of your monthly minimum. Some accounts require a minimum monthly balance before requiring a fee. Keep more money in your own pocket by meeting that minimum.
Deposit what you can. Because compound interest helps your money make money, you can increase your earnings with routine deposits to your savings balance. Using automatic payments or automatic transfer functions to move money from your chequing to your savings account regularly is a great way to stay on top of growing your funds.
Avoid fees. Some banks waive fees if you link your savings and chequing accounts, directly deposit your paycheque into an account or sign up for automatic payments. Certain accounts waive fees if you maintain a minimum balance. Ask your bank representative for ways that you can get ahead with your savings.
Frequently asked questions
More guides on finder